Get Our 25+ Recipes for Movie Night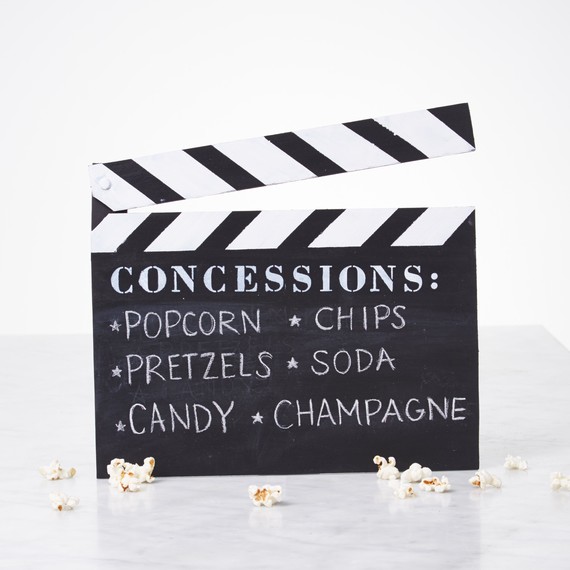 Announce the lineup
Nix the inevitable "What to watch?" debate by having it all planned beforehand. You can pick from Netflix's most popular shows: The Walking Dead, Fargo, Orphan Black, or Unbreakable Kimmy Schmidt. But if you want to allow your guests to have a hand in picking the flick of the night, you can send a vote card with the invitations. (Remember, a shared fandom means instant bonding.)
Want to really own the cinema theme? This chalkboard-painted clapboard can double as a menu display and a show board.
Make the Clapboard for Movie Night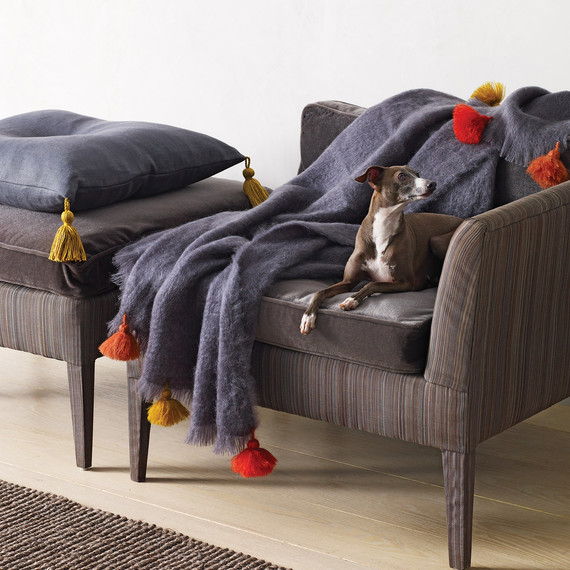 Get cozy (and keep it stylish)
It's easy to replicate a movie theater setup in your own home: Try bean bag chairs, lots of throw pillows, and maybe even a few DIY director's chairs as well. Since couch space is limited, aim for a group of four to eight. If you decide to go with a more "comfortable night-in" theme for your Netflix party, why not let it double as a spa night? You can wear face masks and do your nails while watching Grey's Anatomy.
Make These Pillows and Blankets with Twisted-Cord Tassels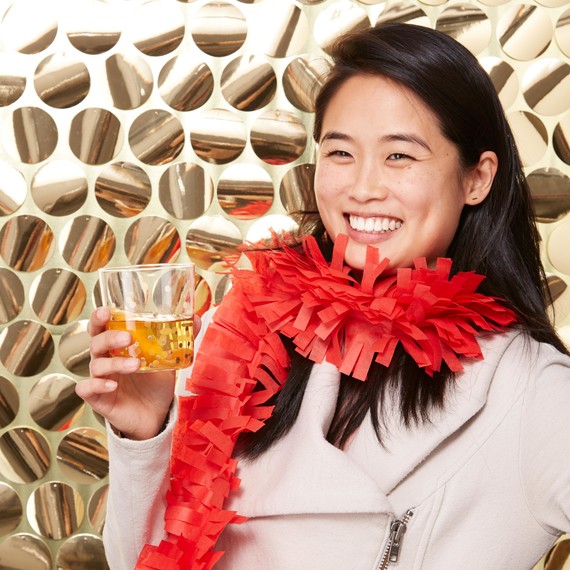 Call Up the Cast
For a casual, comfortable night in, encourage your guests to arrive in their lounge-around clothes. (After all, is it even possible to binge-watch Netflix sans pajamas?) Of course, it's fun to have small moments inspired by the movie premieres in Hollywood with glitz and glamour galore. As the guests arrive, have them "check-in" on social media: you provide the DIY costume accessories and gold sequin backdrop, and let them have fun between episode breaks.
Make This Insta-Worthy Gold Sequin Backdrop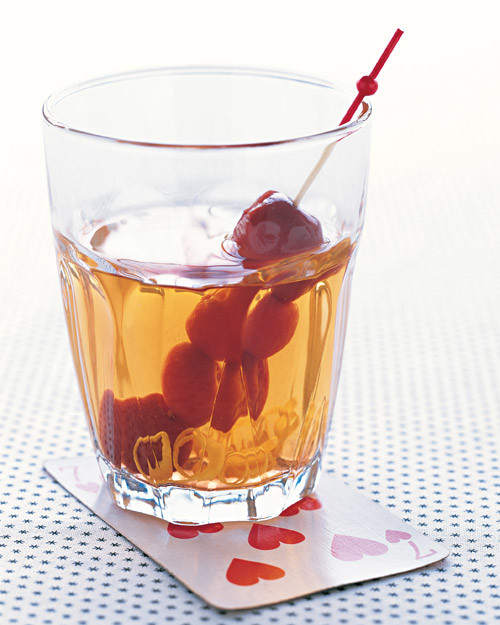 Mix a few Netflix-inspired cocktails
There's nothing like unwinding after hours with a mixed drink and your favorite show. (And anyway, isn't it practically mandatory to have a glass of red wine with Scandal?) Set up a home bar stocked with spirits, and let your guests mingle as they mix their go-to drinks. If you want, offer a few signature cocktails like a Sour-Cherry Old Fashioned a la House of Cards (it's the perfect mix of sweet and sour, sort of like Claire Underwood).