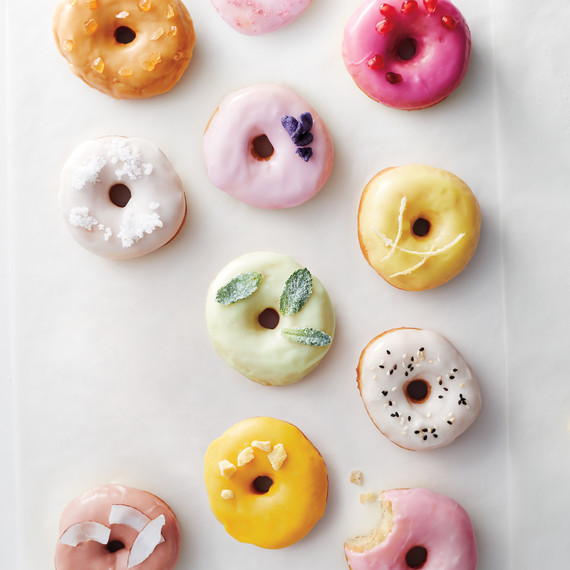 I love doughnuts. (Who doesn't?) I love how they taste, how they in come every shape, size, and flavor imagineable, and they remind me of being a kid. With sprinkles, fun-colored frostings, and a variety of shapes and sizes to choose from, the options are endless. To throw a doughnut-themed party, you mostly need a little imagination and, well, doughnuts of course! Start by browsing a dozen of our most delightful doughnut recipes. From there, here are a few ways to add deep-fried details to any get-together.
Bring on the Baked Goods
Think outside the doughnut box: On this dessert buffet, you will see a range of tasty treats including cream-filled cookies dipped in white chocolate, shortbread sandwich cookies stacked with buttercream frosting, and little petits fours.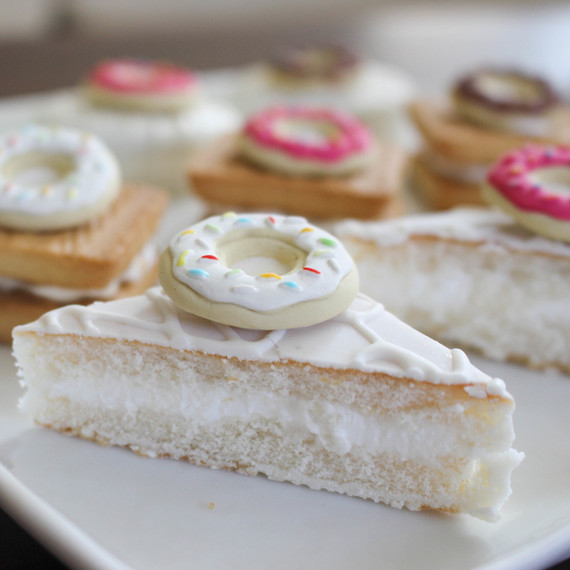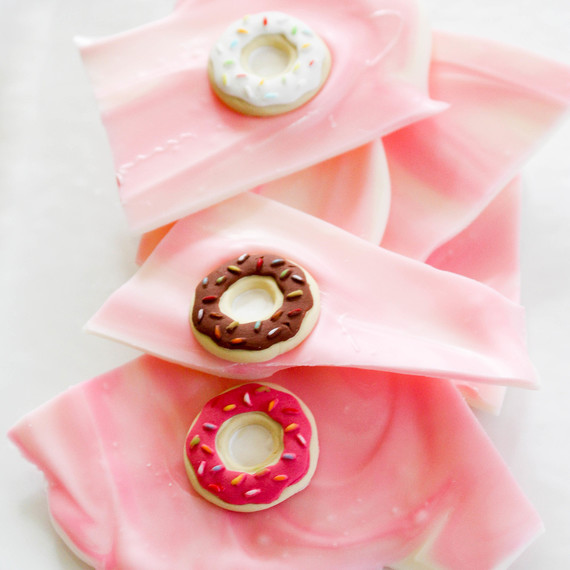 One of my favorite treats to make is chocolate bark candy. When made with white chocolate, it's easy to mix and match with any color you want. Make a batch of pink bark and topped the broken pieces with the same edible doughnut decorations used in the dessert buffet.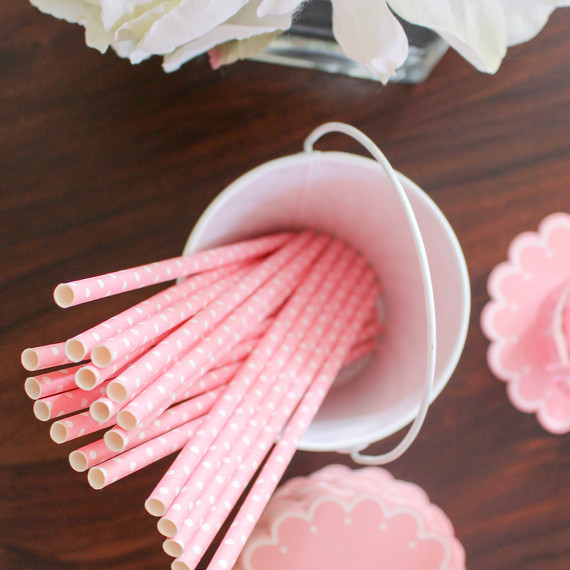 Sip Something Bittersweet
Thirsty? Serve up a signature drink -- like say, a Pink Grapefruit Cocktail -- to offset all that sweetness! And don't forget a colorful paper straw and coaster to match.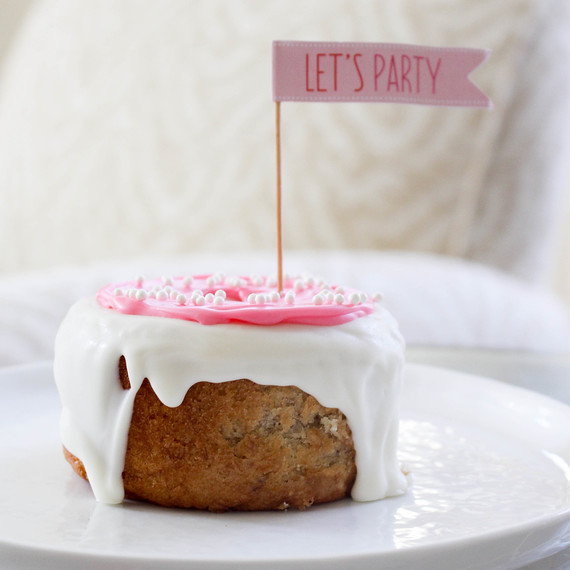 Make Doughnuts the Star Dish
But you'll want to save room for this showstopper: an adorable "doughnut" cake. To recreate it, make this yellow cake recipe in a 4-inch round pan and carve a hole in the middle. Frost the top with melted white chocolate and melted pink candy coating melts.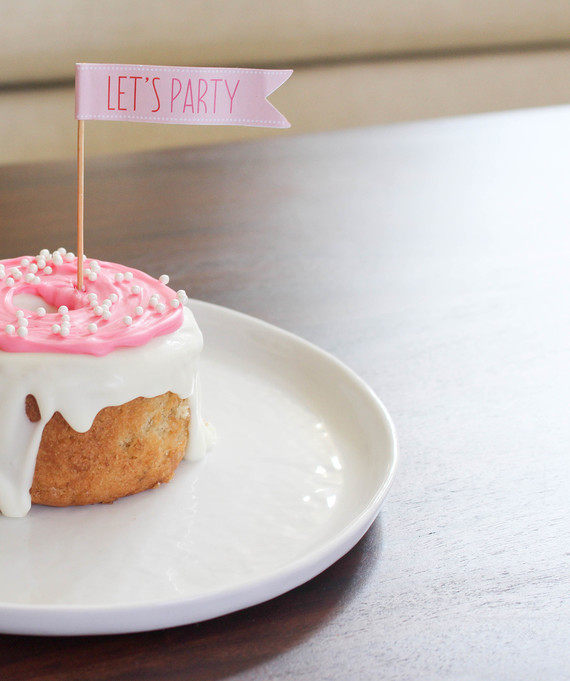 Whether you choose to make you own doughnuts or encourage your guests to bring their personal favorites en masse for sharing, try incorporating some variety with different colored glazes, frostings, and flavors. If you want to let your guests in on the fun, set up a DIY doughnut decorating station!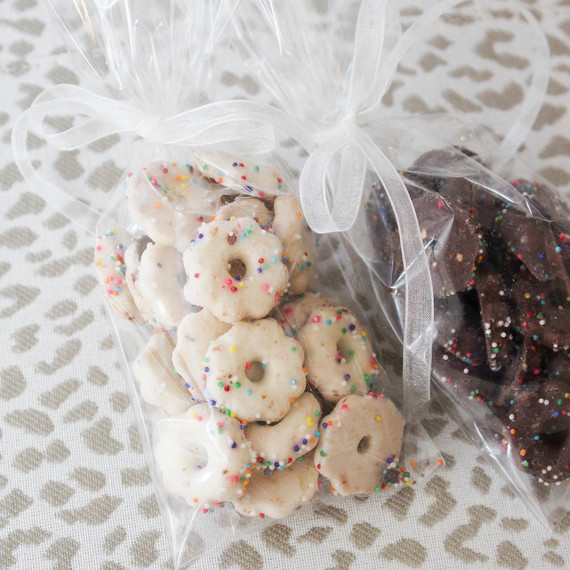 "Donut" Forget Your Guests!
The afternoon should end on a sweet note. For a party favor, pass out baggies of little doughnut-shaped cookies in chocolate and vanilla!