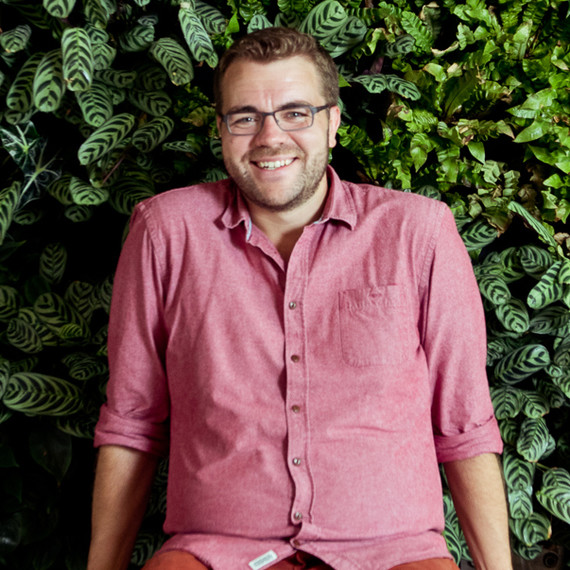 Kelly Norris
Bedford, Iowa
Tell us about your business.
The breeding programs of our mail-order nursery focus primarily on smaller irises for smaller gardens— seeking to maximize color and vigor in compact plants. In addition to our own breeding interests, we work with other up-and-coming hybridizers around the country to trial and evaluate their work in our Zone 5 midwestern conditions and to help them bring new varieties to market.
Tell us about your workspace, shop, or studio.
It's my garden. It's artful and expressive. In some ways, it's even a reflection of me: unruly, wild in spirit, colorful, and personable. In particular, my iris-breeding field is where I find myself wanting to spend the most time in spring. I'm surrounded by seedlings, most not worthy of introduction, but they are steps toward a greater goal. There's something very rewarding about being in the company of these perfectly imperfect friends, each with something to add to my work. The sum is truly greater than the parts in plant breeding.
What inspires you?
I've always lived by the adage that you should seek to find inspiration in everything. I'm regularly influenced by landscapes found by wandering in wild places. I spend a lot of time thinking about the continuum of composition and interpretation, art and design. I find tremendous inspiration in music (particularly classical music, musical theater, and the composers of these genres).
What makes your business stand out?
I want someone to have an emotional, romantic experience with a plant that we produce—to love it and crave it. I'm zealous to a fault about that, and while, as a hybridizer, I select both qualitatively and quantitatively, it's the subjective response to a cultivar that ultimately makes it successful, not whether it measures up to a finite stricture or a particular horticultural designation.
What is the best piece of business advice you have ever received?
I've never been given this advice, but I think it's an important one: You can't do it all, and sometimes the advantages of hiring a few people could ultimately lead to more success earlier on. We learned to do a lot of things ourselves and we wore all the hats—but sometimes we shouldn't have worn all the hats.
What does American Made mean to you?
I think what Martha is doing to support American makers is inspiring. It inspires me to make and create more. It motivates me to focus my time and energy on the things that give me the most reward as a professional, and the things that will ultimately reward the people who grow our plants. In so many ways, it further ignites my passion to plant on, even as we seek to reinvent ourselves.