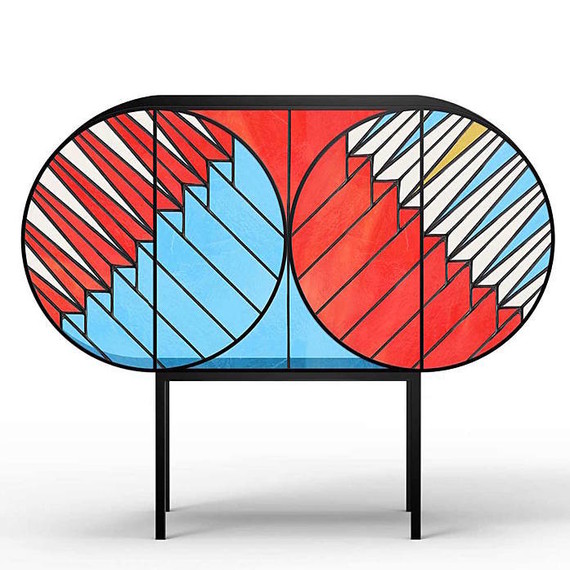 Mid-century style gets a colorful update through this statement-making credenza by Spanish architect and designer Patricia Urquiola and graphic designer Federico Pepe. The piece was recently exhibited at Milan's annual Design Week.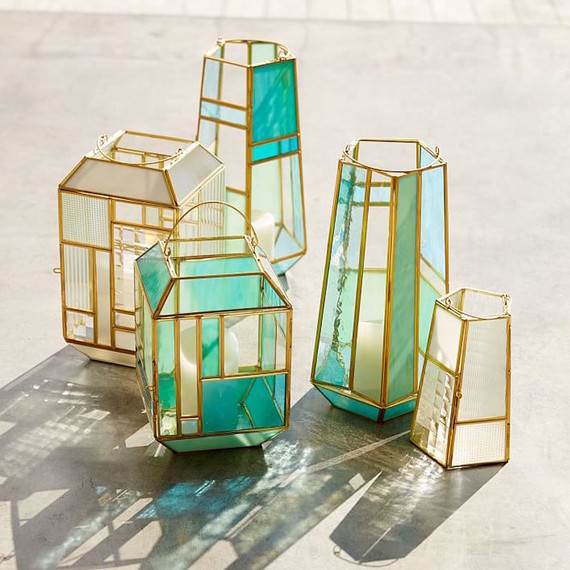 There's no need to invest in custom windows or a fancy credenza in order to jump on the bandwagon. Let some light into your life with West Elm's simple paneled glass lanterns. Outside or inside, these blue and green beauties bring a colorful glow to any space.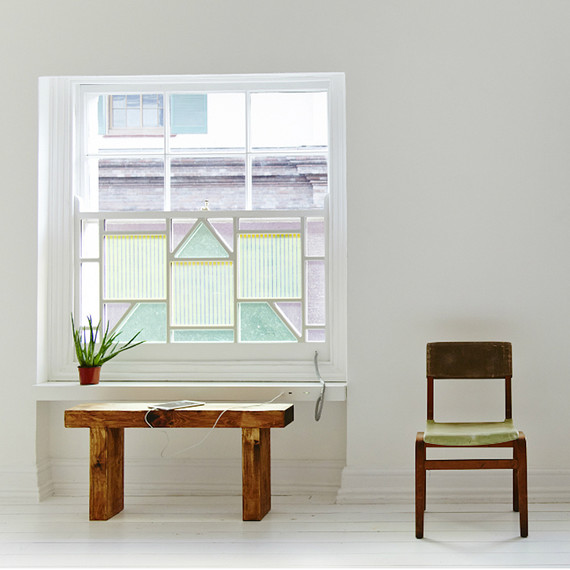 What if you could have the function of a phone charger and the beauty of stained glass all in one? Dutch designer Marjan van Aubel created a series of modern stained glass windows that harness energy from the sun to charge your devices. How's that for a bright idea?
The window, as well as a stained glass charging table, are both available for pre-order through Caventou.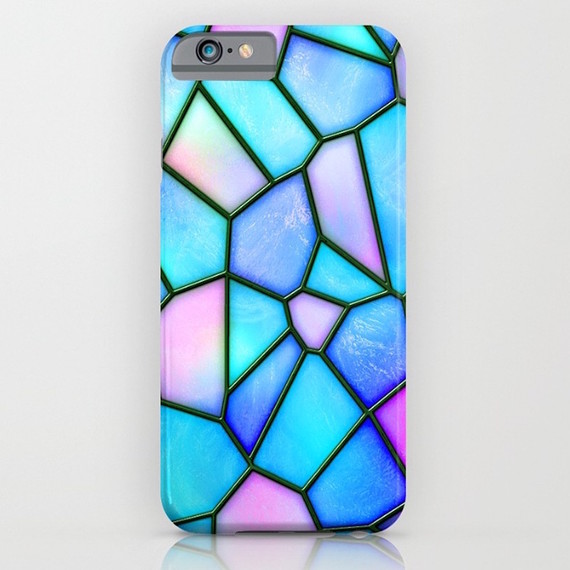 Speaking of phones -- if a sun-fueled stained glass window charger is a little too much for you to swallow right now, there are plenty of phone case options available that simply take on the artful appearance of stained glass.
Shop the above and more stained glass inspired cases from Society 6.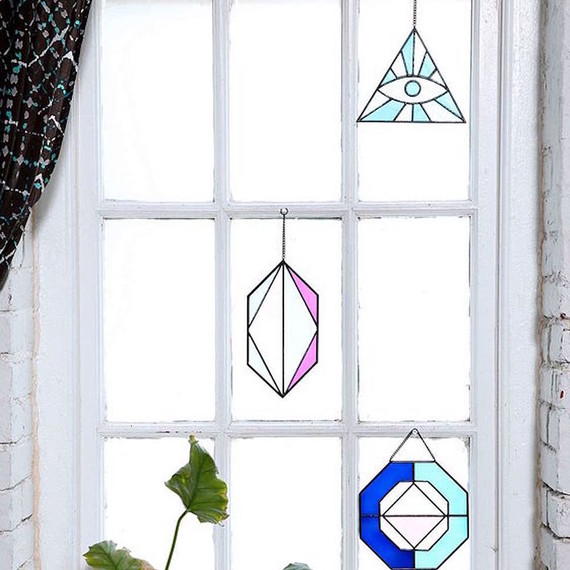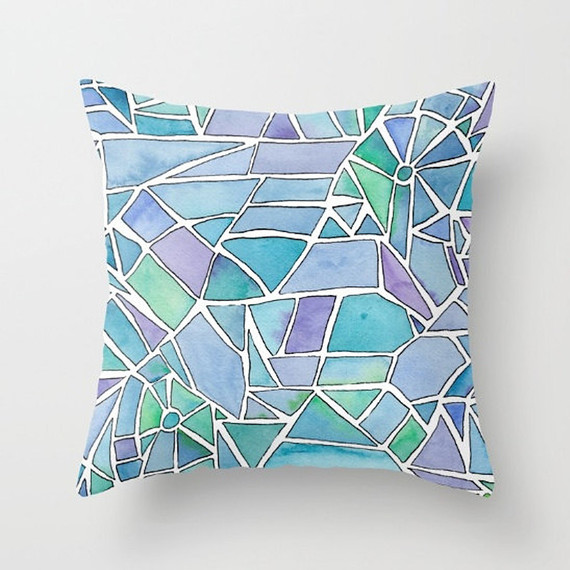 When the mosaic form is replicated on a hand-watercolored pillow, it's hard to resist. Pastel painted shades give us a glimpse of the colorful fragments that make up a stained glass masterpiece.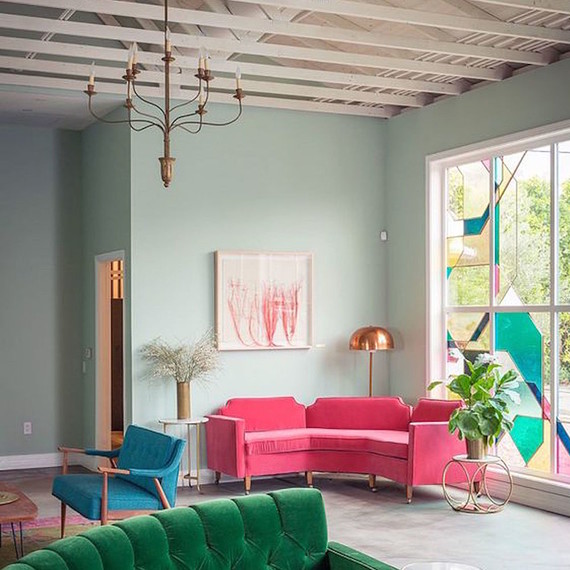 This jewel-toned window in the "Fig House" lounge designed by Emily Henderson changes the game. If you're ready to commit to colorful sunshine streaming into your interiors, check out Judson Studios -- the makers behind the anything-but-traditional window above.