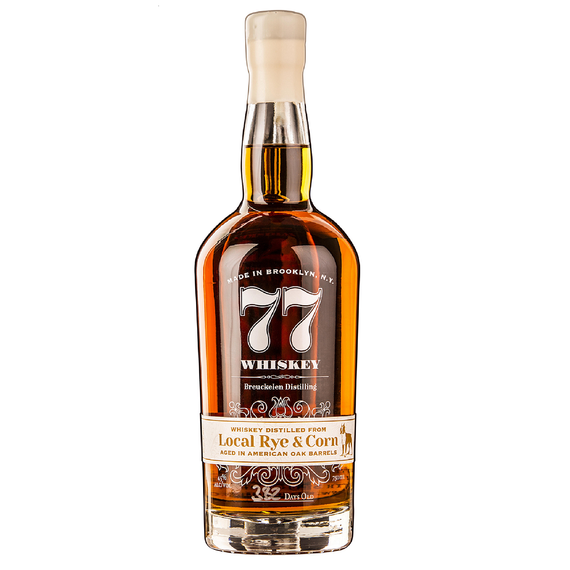 77 Whiskey
Distilled from 100% wheat and aged in new American oak, this isn't your average whiskey. It has a superb balance with a gentle, smooth base, and intense oak flavors.
Blade & Bow
This straight bourbon whiskey with notes of dried apricot, ripe pear, charred oak, and warmwinter spices was awarded gold at the 2015 San Francisco World Spirits Competition and uses a labor-intensive solera aging process that blends whiskeys from different ages, including some of the last remaining bourbon by the legendary Stitzel-Weller distillery.
Buffalo Trace
Located on the banks of the Kentucky River where ancient buffalo carved paths through thewilderness, Buffalo Trace has been making whiskey the same way for over 200 years. Their deep amber whiskey has complex notes of brown sugar, toffee, oak, dark fruit and anise for along and smooth finish.
Eagle Rare
Carefully aged for no less than 10 years, this wonderfully crafted whiskey prides is aged in barrels carefully selected for its flavor and distinct personality. The result is a bold, yet delicate taste with notes of candied almonds and very rich cocoa.
E.H. Taylor, Jr. 
Named after a pioneer of the bourbon industry who developed techniques still being used today, this small-batch bourbon whiskey is made by hand and aged in a century-old warehouse. Its distinct character includes notes of butterscotch, licorice, and subtle spices.
Berkshire Bourbon Whiskey
This handcrafted bourbon whiskey is made in small batches using corn from a local farm. After fermentation and distillation, the resulting spirit is aged in virgin American white oak barrels leaving the bourbon whiskey with bright notes of vanilla, fruit, spicy rye, caramel, and toasted nut.
Bulleit Rye
With a recipe that's been passed down through five family generations, the blend of 2/3 corn to 1/3 rye has been used by the Bulleits since the mid-1800s. The result is a decadent bourbon whiskey with a rich, oaky aroma, notes of vanilla, spice, and pepper.
Knob Creek Straight Rye Whiskey
This small batch whiskey distillery strives to create undeniably big and full flavors with a process that restores the long-aged standards of pre-prohibition whiskey production. At 100 proof, the bold taste includes notes of spicy rye with undertones of vanilla and oak.
Basil Haydens Bourbon Whiskey
This distinct bourbon is the result of a secret family recipe dating back to 1796. It uses twice as much rye as traditional bourbon. The spiciness of the rye blended with the sweet, smoothness of corn helps give this bourbon its unique notes of pepper with citrus overtones and a spicy, warm finish.
Four Roses Small Batch Bourbon
As the name implies, this multiple award-winning, small batch bourbon blends four distinct original recipes together to create a perfectly balanced symphony of flavors. The 90-proof bourbon whiskey has notes of sweet oak, caramel, fruit and spice with a smooth, pleasant finish.
Van Brunt Stillhouse
Combining classic styles with bold, innovative flavors, Van Brunt Stillhouse sources wheat, corn, and rye directly from upstate New York farmers before making every spirit from scratch in their waterfront neighborhood of Red Hook, Brooklyn. Their bourbon whiskey contains 65% organic corn and delivers terrific hints of spice, pecans, and maple syrup.