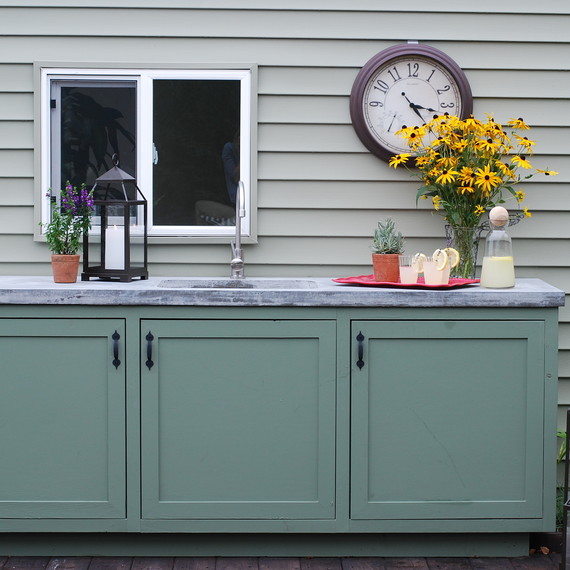 We love a great cocktail, especially when using fresh ingredients grown right in our own backyard... you can't get more local than that! With just a few tips, even the most beginner gardeners will be drinking the fruits of their labor in no time!
First, ask yourself what herbs would you like to grow? It all depends on what your favorite adult beverage is, but the most common herbs used in drinks are: basil, rosemary, lavender, mint, and thyme.
Here are a few tips to get you on your way to a thriving cocktail garden:
There are many benefits to starting from seed, like cost and variety; however, for a cocktail garden plant starts are the way to go. Plus, you can start using them right away, and they will grow as they are used.
Plant herbs in a location that gets at least 6 hours of direct sun each day.
Keep an eye on the soil moisture level, especially as the temperatures rise. You do not want to let the soil become completely dry. Basil, Thyme, and Mint like continuously moist soil. Rosemary and Lavender like to dry out between watering.
Keep the soil clean. Be very cautious about choosing to use fertilizers since you will be ingesting the herbs. Try organic fertilizers and homemade compost.
Pick leaves or cut stems regularly to encourage growth.
Pinch off the flowers as they grow to keep the plant growing.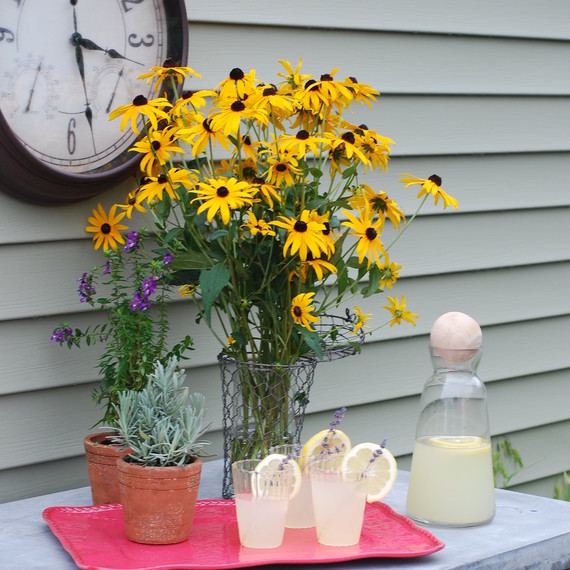 Now that your cocktail garden is thriving with delicious herbs, let's talk beverages! We love a refreshing lavender lemonade even without alcohol, which is great for the kiddos on a hot summer day! Or try a mojito with a twist, by muddling basil rather than the traditional mint. Did we mention cocktail gardens are perfect for entertaining? Set up an outdoor DIY bar and let your guests pick their ingredients straight from the garden! All you need is a quick rinse, and these herbs are ready to go! For more ideas, check out some of our favorite recipes below:
Thyme lemonade
1 1/2 cups sugar
1 bunch fresh thyme, plus sprigs, for garnish (optional)
2 cups fresh lemon juice (from about 10 lemons)
1 cup gin (optional)
Check out the complete recipe here
Mint Julep
1 teaspoon sugar
1 teaspoon water
8 fresh mint leaves, plus sprigs for garnish
1 cup crushed ice
2 2/3 ounces (1/3 cup) bourbon
Check out the complete recipe here
Lavender Champagne
1/2 cup sugar
1 tablespoon dried lavender
4 bottles (750 mL) dry Champagne or sparkling wine, chilled
Fresh lavender sprigs, for garnish
Check out the complete recipe here
Find more delicious summer cocktail recipes here and make sure to share your favorites!