Looking for potluck ideas? You can't go wrong with bringing dessert, especially one with a dash of nostalgia. We've baked the flavors of Neapolitan ice cream into cupcakes, transformed cowboy cookies into chewy, gooey bars, gussied up classic sheet cake with swathes of lemon-cream cheese frosting, and so much more. Perfect for summer parties, they're also equally impressive potluck recipes for work parties. These desserts are guaranteed to get your guests or coworkers asking, "May I please have another?"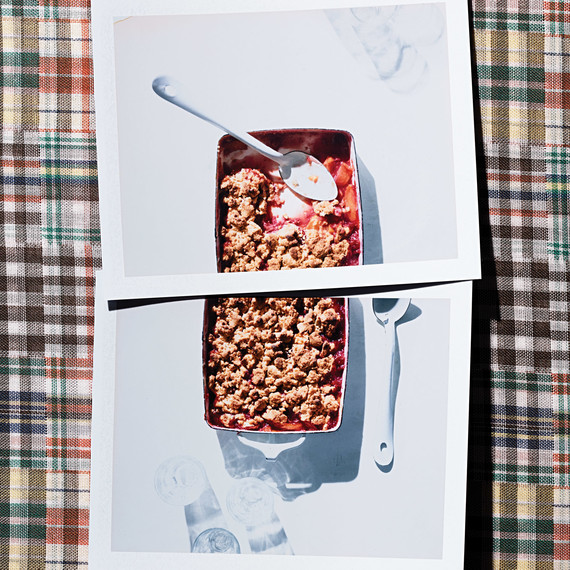 Nectarine-Raspberry Cornmeal Crisp
The first step in this beloved recipe is to hit the farm stand. Bursting with fresh nectarines and raspberries, our version has a cornmeal topping in lieu of the usual oats for an extra-satisfying crunch.
Get the Nectarine-Raspberry Cornmeal Crisp Recipe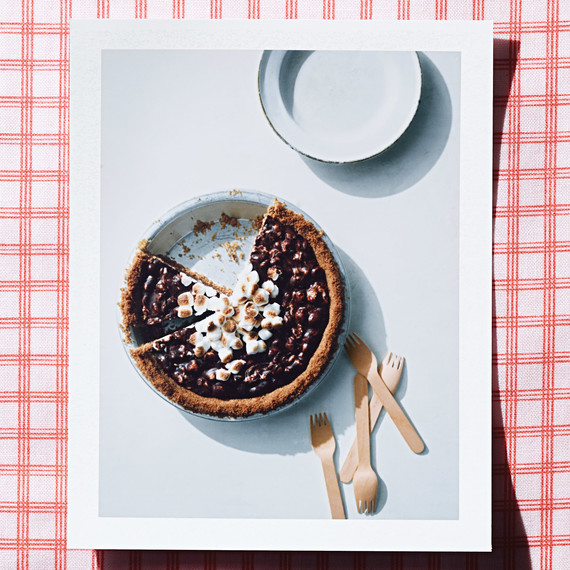 Toasted S'mores Pie
Everyone loves roasting marshmallows over a flame, but it can get complicated at a big party. Instead, capture the spirit of a camping trip with this pie, made decadent with a graham-cracker crust, a rich chocolate-ganache filling, and toasted marshmallows and flaky sea salt on top.
Get the Toasted S'mores Pie Recipe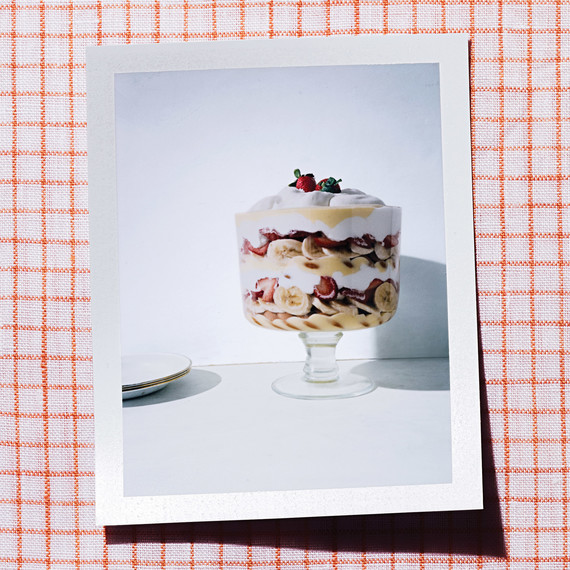 Strawberry-Banana Pudding
Don't worry—we wouldn't dare touch the Nilla Wafers in this iconic southern treat. They're layered right in there along with sliced bananas, homemade vanilla pudding, and fresh whipped cream. The one twist: sliced strawberries, which add a refreshing zing and a shot of color.
Get the Strawberry-Banana Pudding Recipe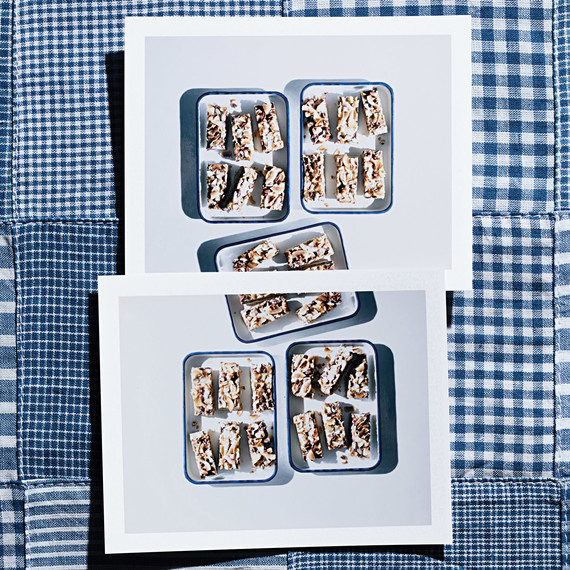 Cowboy Coconut Bars
Think of them as chewier, gooier versions of the classic cowboy cookie, a salty-sweet confection loaded with chocolate chips, oats, pecans, and coconut flakes. They're also perfect for potlucks, since one batch makes 16 bars that stack easily for transport.
Get the Cowboy Coconut Bars Recipe
Vanilla Sheet Cake with Lemon Cream-Cheese Frosting
What makes this timeless buttermilk cake sparkle? The tangy, lemony frosting is sprinkled with lemon zest tossed in granulated sugar for a sweet, citrusy crunch. Cut it into squares and serve them with an optional tumble of fresh blueberries, and you'll never go storebought again.
Get the Vanilla Sheet Cake with Lemon Cream-Cheese Frosting Recipe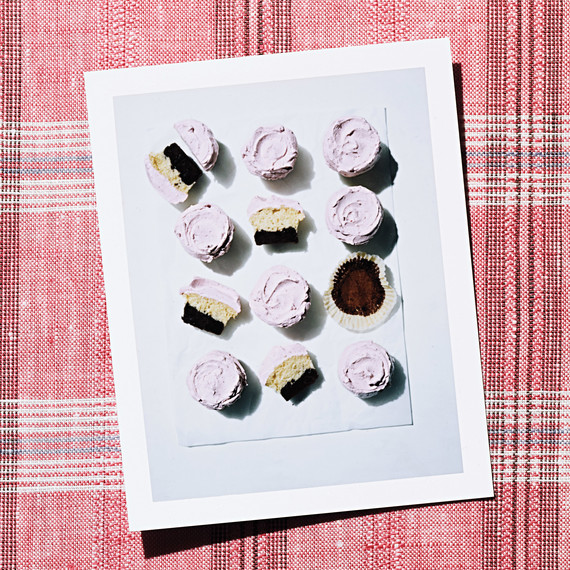 Neapolitan Cupcakes
Fighting over the chocolate stripe in the ice cream carton—it's as vivid a childhood memory as running through sprinklers. Fast-forward to these cuties. Two layers of batter (from the same batch, with cocoa powder and chopped chocolate added to half) form rich stripes, and pureed strawberries brighten up the buttercream frosting.
Get the Neapolitan Cupcakes Recipe
Want more easy potluck recipes that are short and sweet? Check out Potluck Desserts.