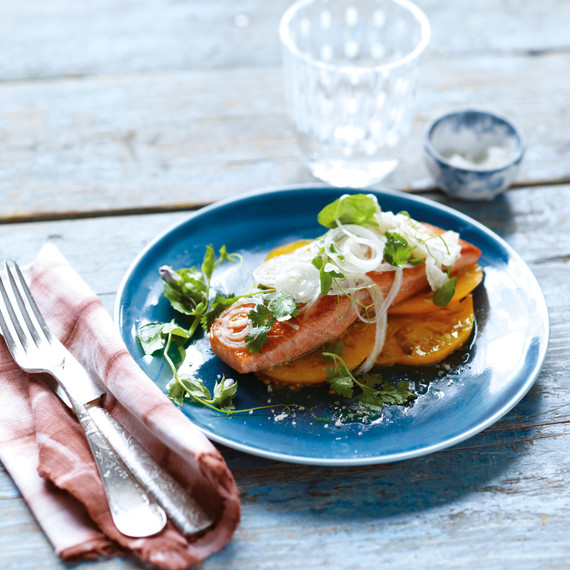 Start with the source.
"The cleanest form of energy is derived from the right balance of lean protein, healthy fats and complex carbohydrates in your diet," says food energy expert Kristen Bocanegra, founder of Momme Meals and creator of GoChews whole food energy snacks.
Protein helps you feel fuller longer, and lean protein contains lower overall fat and saturated fat content. Lean protein sources include:
Eggs

Fish and shellfish

Lean ground beef

Low-fat or non-fat dairy

Nuts, nut butters & seeds

Pork loin

Skinless white meat poultry

Tofu and other soy foods
Pan Roasted Salmon with Fresh Onion and Fennel Salad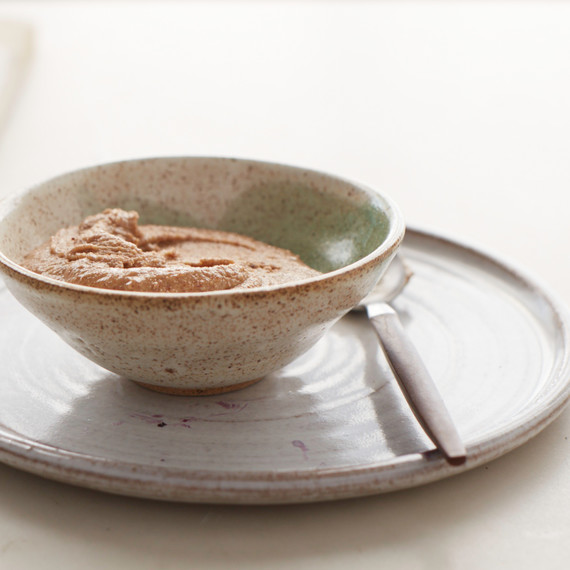 Healthy (polysaturated & monosaturated) fats are the "good" fats are known to help improve cholesterol levels and vitamin absorption, promote cell development and maintain a healthy immune system. Look for healthy fats in energizing foods such as:
Avocados

Coconut

Coconut oil, olive oil, peanut oil, sesame oil, safflower oil and sunflower oil

Flaxseed

Nuts: almonds, cashews, macadamia nuts, peanuts, pecans, pine and walnuts

Salmon, sardines, trout and tuna

Seeds: chia, flax, pumpkin, hemp, sesame and sunflower
Homemade Almond Butter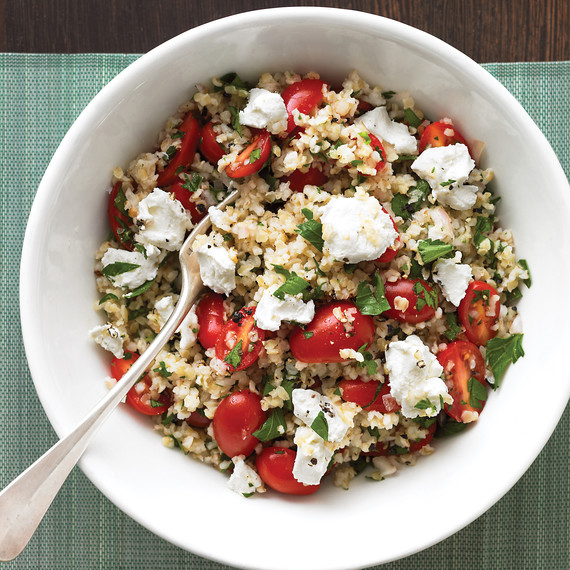 Complex carbohydrates consist of sugars that are strung together in long complex chains and contain fiber as well as vitamins and minerals.
The longer chain sugar and fiber play a key role in slowing the digestive process allowing for a more steady release of sugars into the bloodstream, which ultimately results in sustainable energy, as opposed to a quick jolt of energy and subsequent crash. You'll find complex carbohydrates in:
Fresh fruits and veggies

Dried Fruits (sun-dried and free of sulfites and added sugars)

Legumes, nuts and seeds

Whole grains
Mediterranean Grain Salad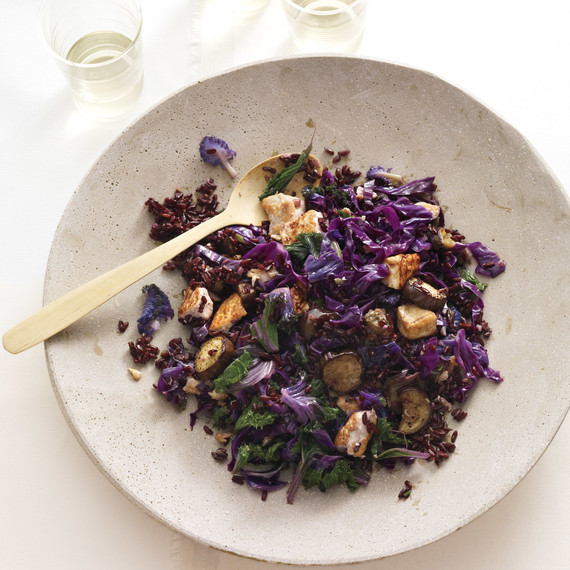 Choose whole food ingredients.
Make recipes that call for whole food ingredients. For prepared foods and sauces, choose those that are made with only whole food ingredients that you would find in your pantry.
Black Rice Stir Fry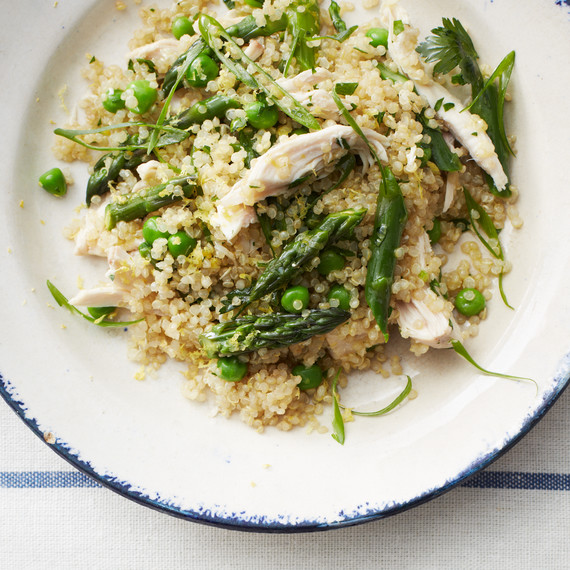 Buy seasonal ingredients.
Seasonal ingredients are not only less expensive, but they are more nutritious than their out-of-season counterparts. In-season fruits and veggies also have a delicious taste like no other!
Warm Quinoa and Chicken Salad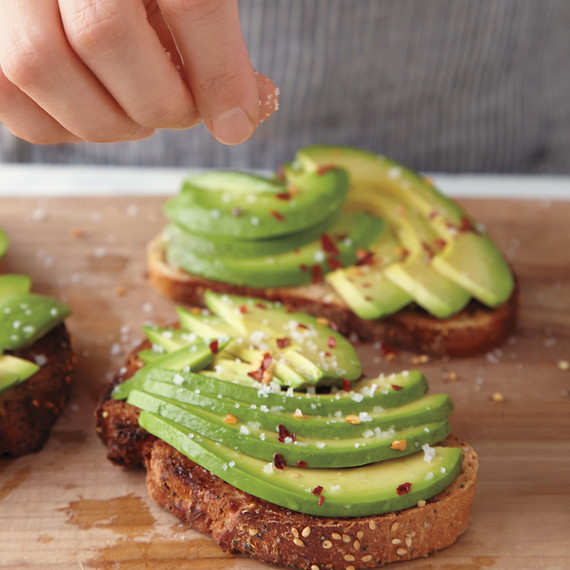 Don't skip meals.
Skipping meals is all-too-common among moms, but doing so or not offering your system healthy snacks in between meals can lower your glycemic index and leave you feeling sluggish. Always get the day off to a great start with a well-balanced breakfast.
During the day, snack on dried fruits and nuts; fresh fruits like apples, pears, and oranges; small bowls of hummus with veggies; Greek yogurt with oats and seasonal fruit; hard boiled eggs; or whole grain toast with avocado.
Avocado Coconut Toast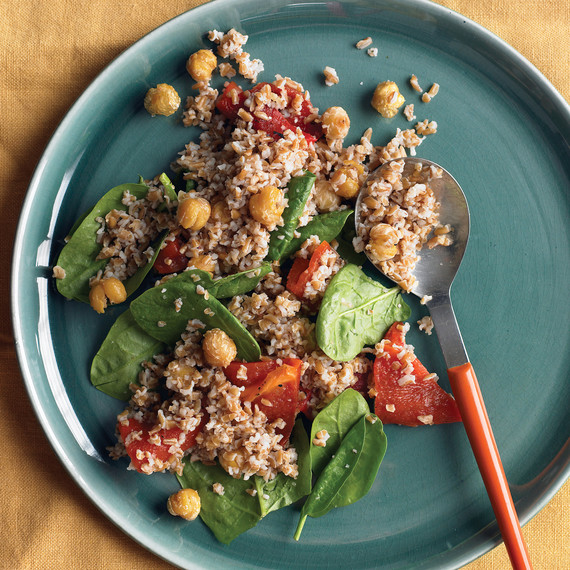 Eat iron-rich foods too.
While iron on its own will not give your body energy, an iron deficiency can cause fatigue. Be sure to incorporate as many iron-rich foods into your diet as you can and pair them with Vitamin C-rich foods to aid in your body's iron absorption. You'll find good sources of iron in foods such as:
Fruits and veggies: arugula, asparagus, beet greens, berries, broccoli, coconut, dried apricots, kale, leeks, olives, mushrooms, peas, Swiss chard and spinach

Legumes, nuts and seeds: chickpeas, lentils, pinto beans, pumpkin seeds and white beans

Meat: beef or chicken liver, cooked beef or turkey

Seafood: clams, mussels, oysters and sardines
Bulgur with Roasted Red Peppers, Chickpeas, and Spinach
Keep the bad guys in check.
Refined sugars, sugary sodas and candies are a no-go if you're looking to keep your energy level high throughout the day. Other stimulants like caffeine, over the course of a day, can cause energy depletion.
Of course, if you can't imagine life without your favorite latte -- don't. Just be sure to enjoy it in moderation. For a healthier alternative, try Martha's matcha tea latte recipe!
Wondering how you can eat the energy-rich foods you need and feed your family too with the same meals? Read "The 10 Golden Rules of Family Meal Planning" to learn how you can do it all and still have energy (and time!) to spare.
Hot or Iced Matcha Tea Latte