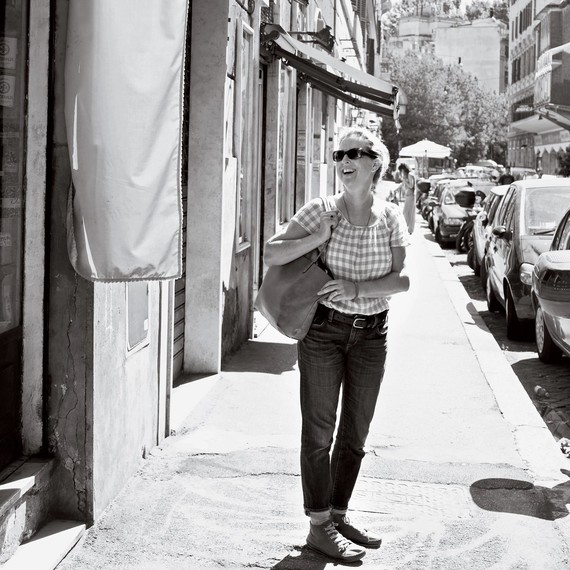 Here's the thing about traveling: It's so easy to just glide over the surface of a place -- seeing a little bit of this, tasting some of that -- while barely making a ripple, like a flat stone skipping on a river. But there is a different way, one that involves becoming attuned to the language, both spoken and visual, and to the seasons. The richest language, I have found, is that of food. You learn it at the markets, through the local produce vendors and the fishmongers. By visiting them daily and joining in the routines of a neighborhood, you can feel like a local -- even if only for a few days.
Get Anna's Tips for How to Shop, Cook, and Eat Like a Local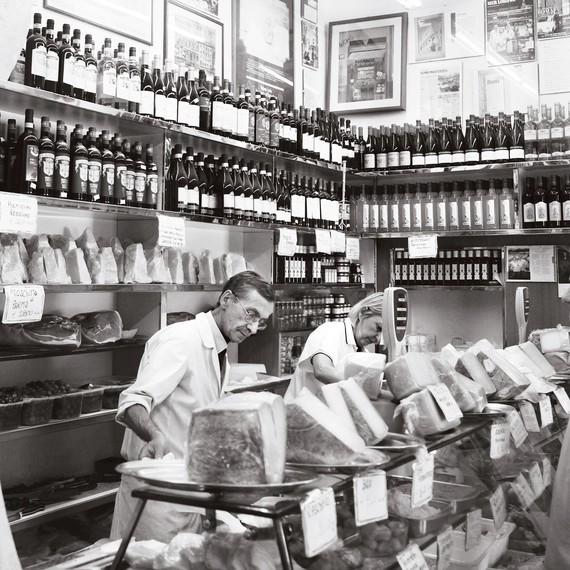 That's how my family lived when we ended up in Rome for the better part of a year. My husband had been offered the ideal position: teaching in a study-abroad program. We didn't hesitate a moment before pulling our son out of first grade in Brooklyn and signing him up for school in a foreign city. Despite our lack of language skills or much of an itinerary, it was an opportunity for all of us to share an adventure -- the kind that doesn't come along often. There was no answer but yes. Among the three of us, we packed nine bulky bags, which we hauled off to the airport on a gray December evening. And between our first day and our last we found our way, step by step, along the worn black paving stones of a crowded Roman neighborhood -- home.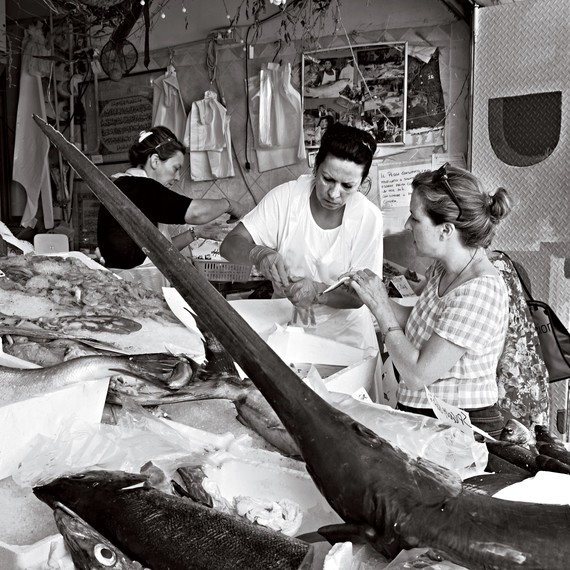 We started slowly, listening to the winter rain pummel our little patio, situated in the ancient quarter of Trastevere, for weeks on end before giving way to the sweetly scented air of spring. Jasmine and bougainvillea exploded everywhere, and suddenly market tables overflowed with the first vivid Sicilian cherries; tiny, sweet strawberries; and blushing apricots with fragrant, soft skin. Exuberance was everywhere, and it was contagious: I wanted in. I wanted to know where those berries were grown, how many more weeks until the fava beans would appear, and how best to cook the fresh anchovies I saw at the pescheria. I didn't yet have the Italian words to ask about any of this, so I watched and learned.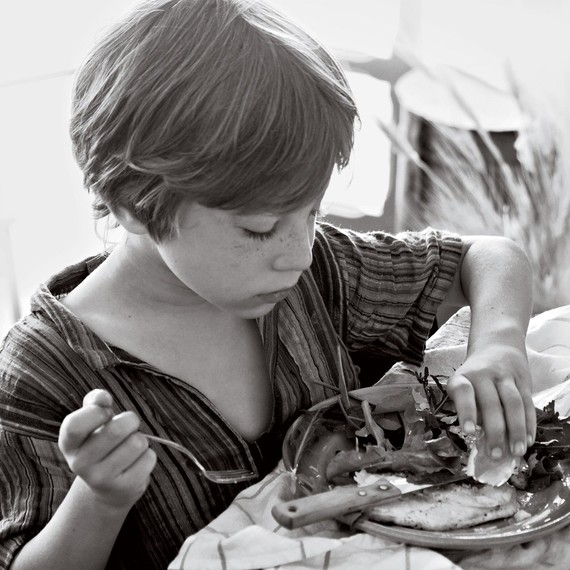 All of this curiosity and longing wasn't just about putting dinner on the table; food is my passion and my work. I am a professional cook and food stylist, and a former food editor at Martha Stewart Living. So most days I would experiment with the fresh things I bought by putting together meals in the kitchen of our home. We saved restaurants for visits from friends and weekend lunches, when we'd linger, Italian-style, over plates of pasta all'Amatriciana and rabbit alla cacciatora. The other exception was Friday, when the family would stroll to the Neapolitan pizzeria Ai Marmi and watch the taciturn pizzaioli spin their dough and stoke the fire. Afterward, my son would choose a creamy dessert in a tall conical glass to end the school week decadently with the dip of a long spoon.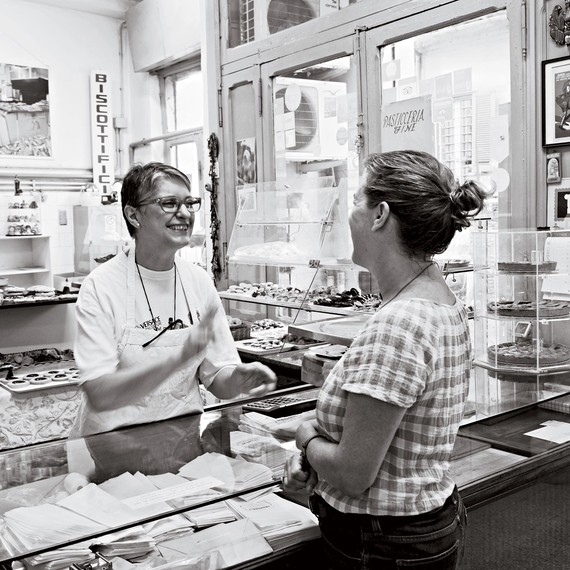 Between meals -- and not least because of our enjoyment of them -- we began to pick up a bit of basic Italian, and also an inkling of what creates the layers of a community and its customs. Our experience of setting up a home, shopping at markets, and sharing our favorite places with visiting friends created a love for Rome that feels eternal. We developed a crush, like the juice of the red blood oranges at our corner bar, on the city: on its edges, as sharp as the bitter greens on our table and as salty as pecorino Romano; yet also on its gentle sweetness, like that of the ripest fig. If only that sentiment could have defined the first of many chapters. Instead it was a long introduction that offered warm and valuable lessons for making yourself at home, wherever you may roam.
Learn How to Shop, Cook, and Eat Like a Local