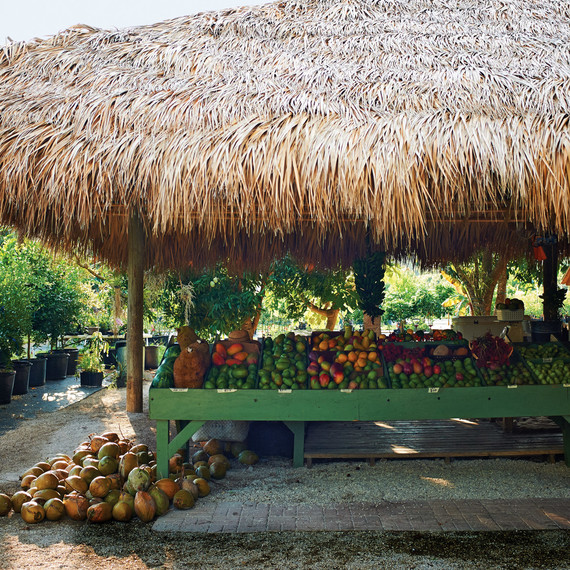 Grafting, the act of joining two plants at the stem so both can flourish, is a skill that even the most gifted gardener takes years to master. It's also an apt term for a tropical-fruit business that is thriving on Pine Island, Florida, a 17-mile stretch of sandy soil, coral rock, and mangroves located off the southwestern coast of the state. There, in the cool shade of a grass-roofed stand, two pairs of growers -- Steve Cucura and Jesse Avalos, and Gary and Donna Schneider -- converge every weekend at the Pine Island Tropical Fruit Market to sell just-picked produce, plants, and homemade treats from their respective farms.
Get Our Tropical Fruit Recipes Inspired by Pine Island Tropical Fruit Market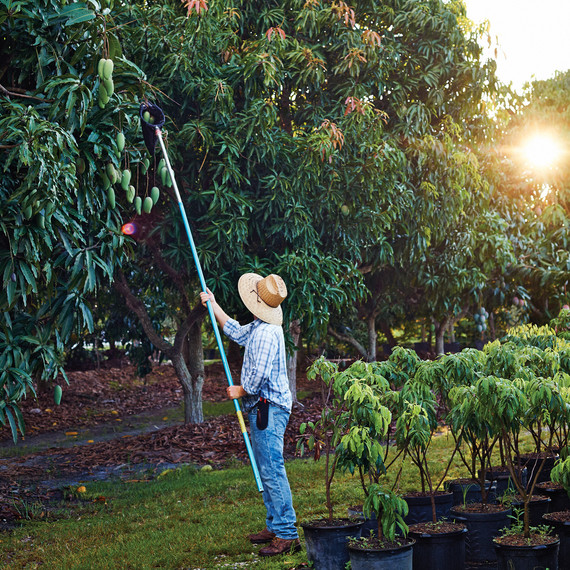 Steve and Jesse are the co-owners of FruitScapes Nursery, a 10-acre fruit-tree grove where the market, open seven days a week, stands. Husband and wife Gary and Donna own Pine Island Tropicals, a 16-acre wholesale business specializing in ornamental plants and organic produce. Together, they offer a dizzying selection of fruits, some familiar (mangoes, lychees), others less so (black sapotes, sapodillas). Donna also sells breads, jams, and sauces she makes from surplus produce, and the stand presses sugarcane juice on the spot for thirsty customers. "We have a nice ecosystem going," Gary says.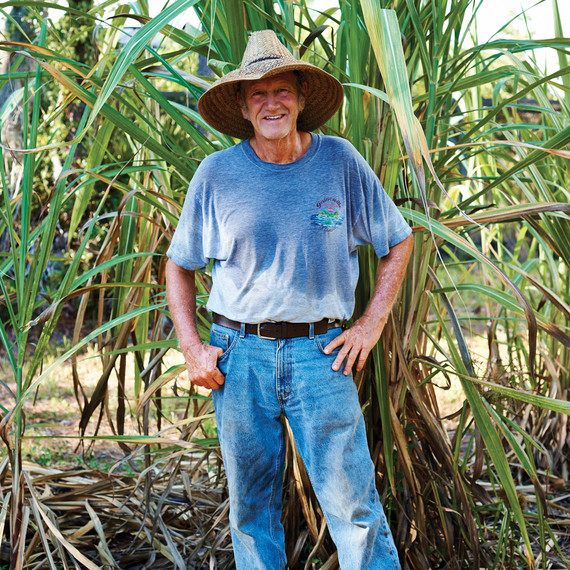 When the two nurseries joined forces eight years ago, it was a marriage of the established and the new. Florida natives Donna and Gary opened for business in 1993, with a focus on hibiscuses and orchids. On the side, Gary, a bit of a mad scientist in the garden, began collaborating with a friend at the USDA's Subtropical Horticulture Research Station in Miami to test whether certain fruits from around the world would grow in Pine Island's very specific climate.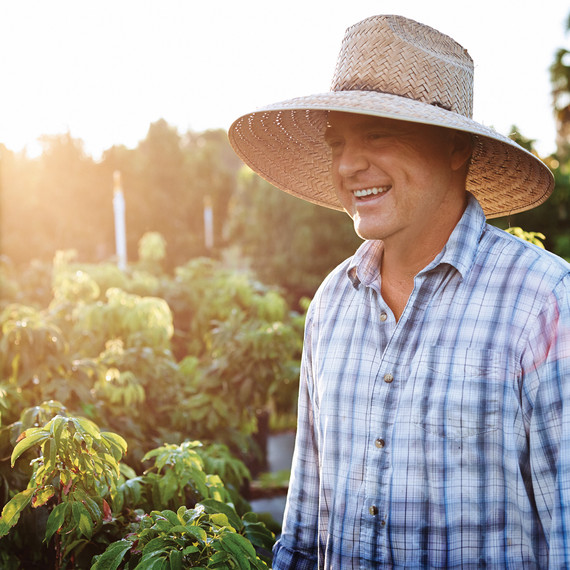 Steve, a Virginia native, was working as an accountant in Gainesville when he first visited the island in 1999, and he quit his desk job a few weeks later to apprentice at two farms. "I was 28," he says. "I was healthy and energetic, and I didn't care about money." In 2008, he and fellow apprentice Jesse Avalos, a California transplant and a meticulous student of grafting, bought the property that is now FruitScapes. After the economic crisis that year, Steve and Jesse, who consider Gary both a mentor and a friend, saw an opportunity that would benefit both businesses. "We invited them to come sell with us, and in return they helped with sales on weekends," Steve says. "We created a community market." Within six months, Donna's goods had also become so popular, she was able to quit her waitressing day job.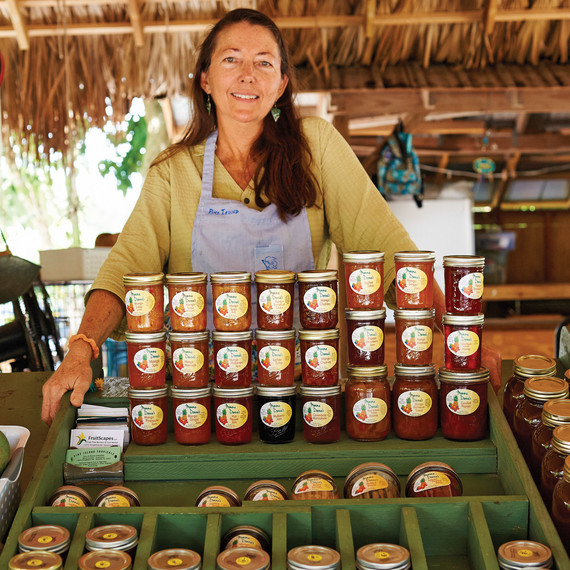 Now, on any given Friday or Saturday (the days Donna and Gary work) the market is a madhouse. In addition to the many locals, a large percentage of customers are immigrants from Asia, the Caribbean, and Central and South America seeking childhood flavors, says Steve. And that's precisely what motivates the foursome, he adds: "We look for fruits that are almost extinct, uncommon, ugly, bizarre, or popular in an isolated area of the globe, and bring them back to see if we can keep them going."