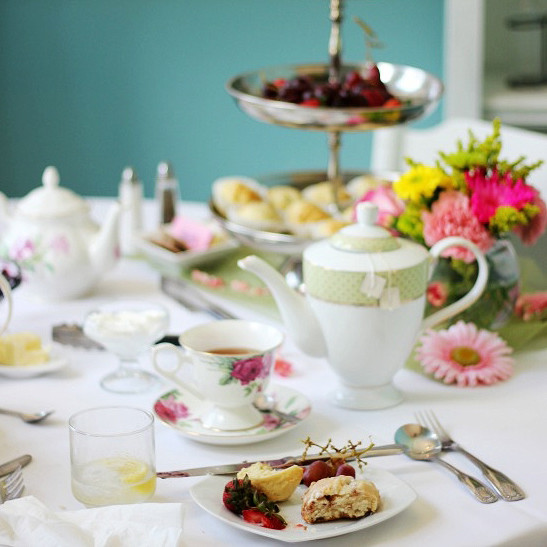 My mom and I have a close, special relationship and I'm so grateful to have her in my life. She is always smiling and laughing, and just so much fun to be around.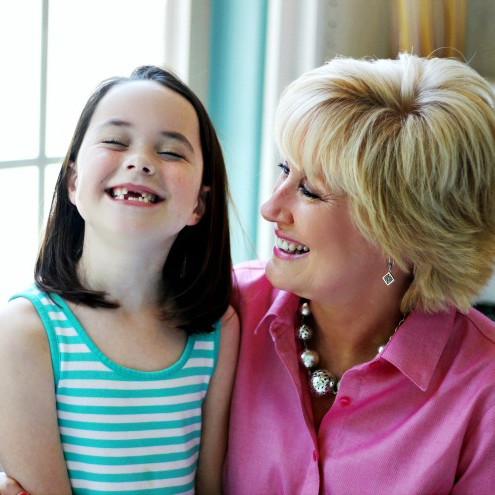 So when my daughter and I decided we needed a little girl time, we invited 'Noonie' to join us for an early Mother's Day tea. We put on our favorite dresses and enjoyed a three-course tea party, fit for a trio of princesses.
I don't know much about tea (except sweet tea -- I'm a connoisseur of that!), and there were so many to choose from, but we thought the "Mothers Bouquet" blend was pretty suitable for the occasion.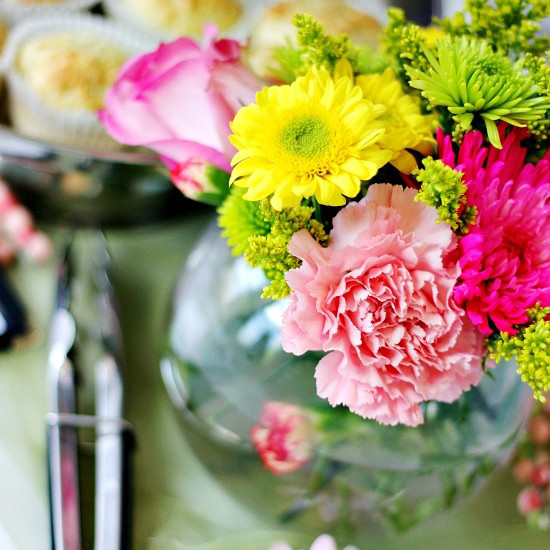 The table was adorned with tablecloths and bright flowers, and the goodies were served on a combination of silver, glass and china platters. The tea cups and dishes were mismatched for an eclectic feel.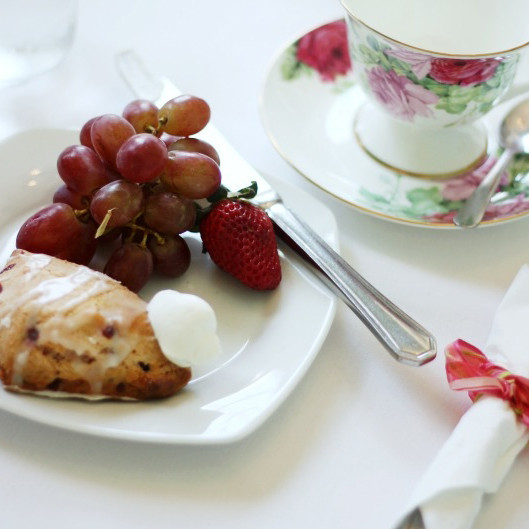 The first course consisted of scones, sweet breads, fruit, fresh cream and jam.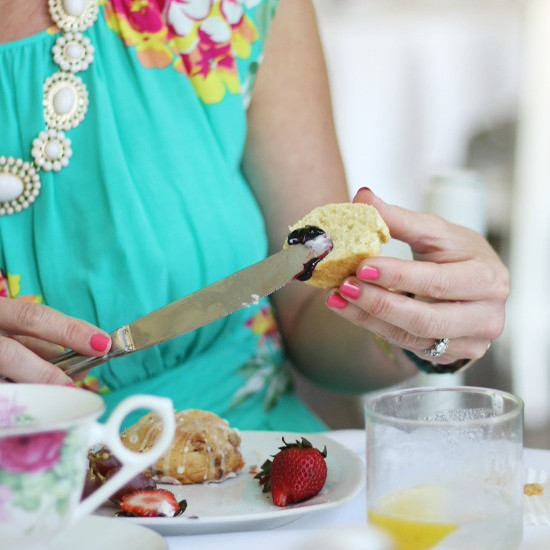 (I'm drooling just remembering it!)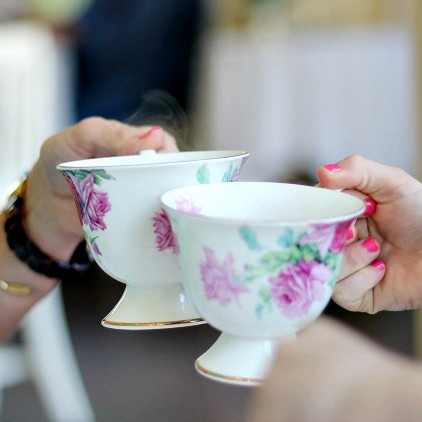 My daughter chose a caffeine-free cinnamon tea, and loved having her own pot and fancy cup. I'm surprised her pinkie isn't up in this picture. She was really into the fanciness of it all!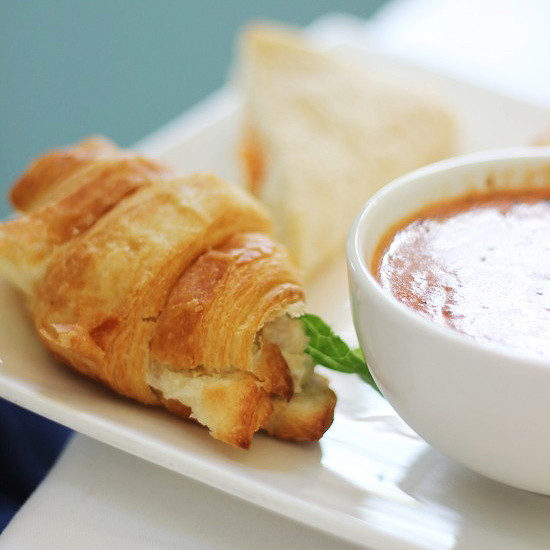 The second course was assorted tea sandwiches and tomato soup, which I (of course) ate with another sweet bread.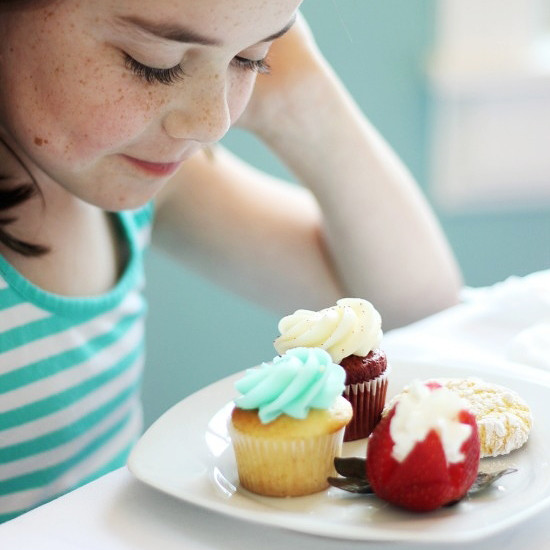 And I don't know how we did it, but we managed to finish off the third course of cupcakes and fruit.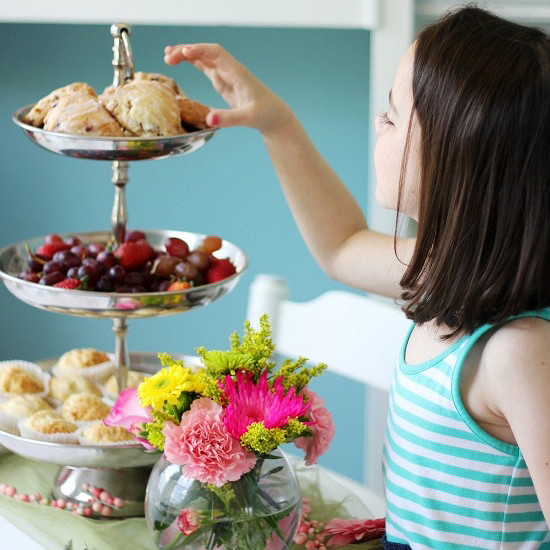 If you don't have a place nearby to gather for a proper tea party, throw your own!
7 tips for hosting your own tea party at home
1. Serve homemade cookies, scones, and mini cupcakes on tiered platters -- you can make your own serving tiers if you don't have one. This vertical arrangement opens the table for more guests (and more treats).
2. Pull out your fanciest china for this party!
3. Instead of one floral centerpiece, decorate the table with small flower arrangements using a surprising mix of vessels such as juice glasses, tea pots, or mason jars.
4. Cover your serving table with white tablecloth or sheet; this helps to make your color scheme really pop!
5. Place pots of hot water around the table, along with a box of assorted tea bags, for guests to customize their own cups.
6. Use cubed sugar instead of the ordinary loose variety, and you're sure to see pinkies up!
7. Hand out scarves and hats to guests for fun photo opps!
The three of us see each other a lot at events for the kids, but it's not often we take the time to sit and talk, and really enjoy one another. We've already decided to make this an annual event! Happy Mother's Day, lovebugs!