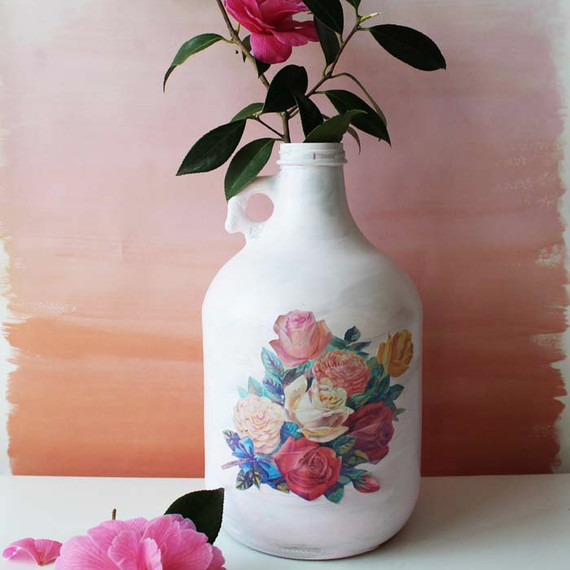 Making gifts for Mother's Day is not only a tradition for most kids, it's the most cherished gift to receive as a Mom. When we were thinking of crafts to do this year for this special day, decoupage came to the top of the list. We also wanted to do something with flowers, because nothing says Mother's Day more than a bouquet of flowers.
Decoupage has to be one of our favourite crafts. It's an easy, and usually quick project with rather satisfying results. Other than the tricky part to make sure to get all the bubbles out, it's for the perfect gift idea to make for Mom!
For this project, we found a really fun apple juice jug in our cupboards that we had saved, and we also bought some tall clear decanter bottles from the dollar store (all under $3 each). Along with our free printable decoupage prints, this is a really budget-friendly gift idea.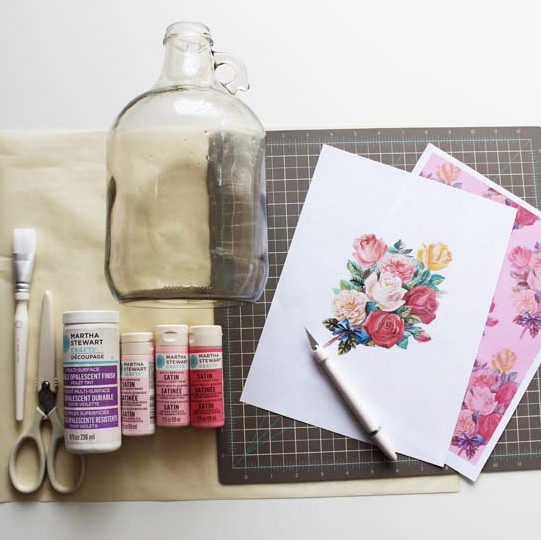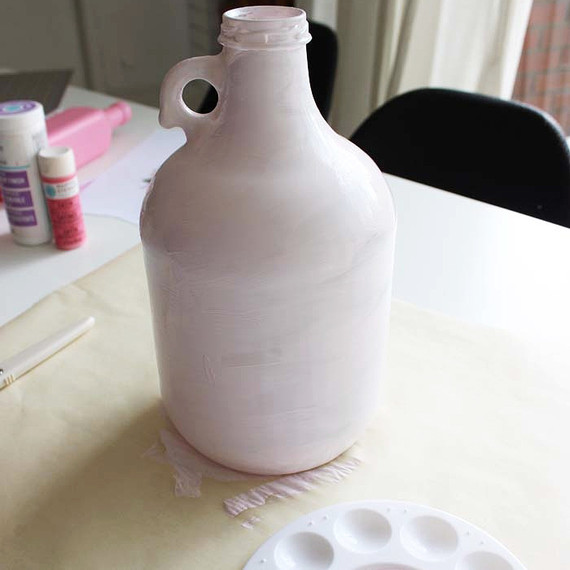 Step 1
Clean and dry the vessels you will be decoupaging to make sure they are grease-free. If you are using just one brush, pour the lightest color of paint into the paint tray first. Paint the entire bottle and let dry, followed by the medium and darkest shades respectively. Remember to rinse and dry the paintbrush between coats. Let dry for approximately 45 minutes.
Step 2
Print out the template and cut out the pieces you need. If you are doing three bottles, you will need to print out three of the smaller roses printable. For the large bottle, use one of the large printables. Using a pair of scissors, cut around the outline of each bouquet. To get more detail, use a craft knife to outline the more intricate areas if you can't get it using the scissors. Place aside.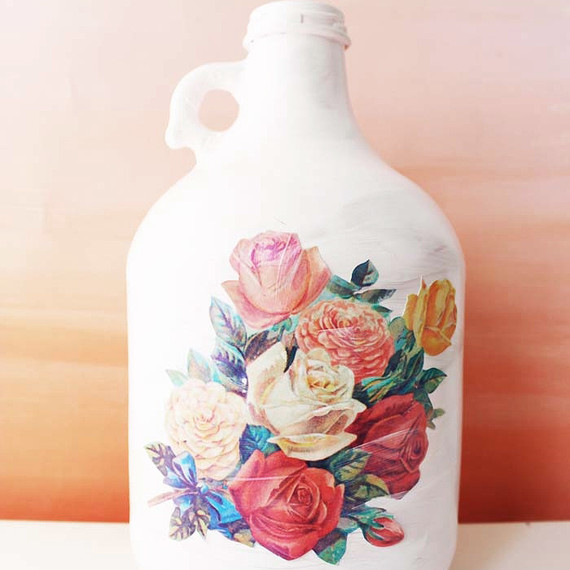 Step 3
For the large bottle, pour some decoupage medium into a cleaned paint tray. Paint the back of the large rose bouquet template. Position it so it looks centered. Use the bone folder to smooth out any wrinkles or trapped air bubbles. Paint more decoupage over the bouquet until it is covered. Push away any bubbles again if needed. Set aside to dry (approximately 45 minutes).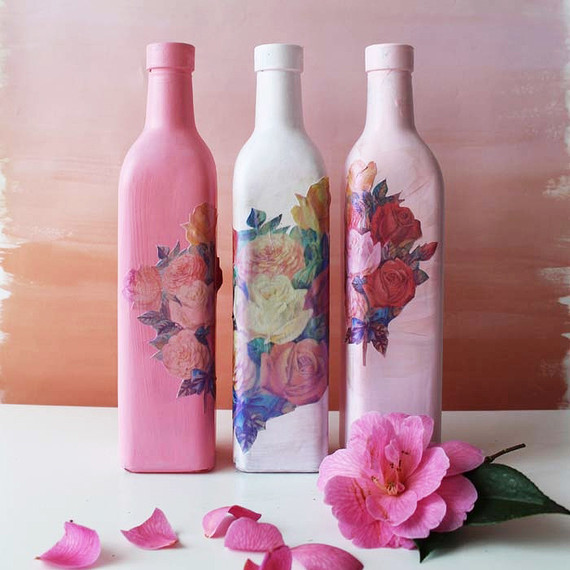 For the tall thin decanters, paint the back of three smaller rose bouquet templates. Position as you like. We positioned ours so that it looked like the image continued from one bottle to the next. You can do that by placing it while it's dry first before starting to decoupage. Once you have found the positions where you would like the flowers to be, follow the same directions as we did for the large bottle. Let dry.
Once completely dry, use this beautiful decoupaged vase to present a bouquet of roses, lilacs, or peonies. Happy Mother's Day!