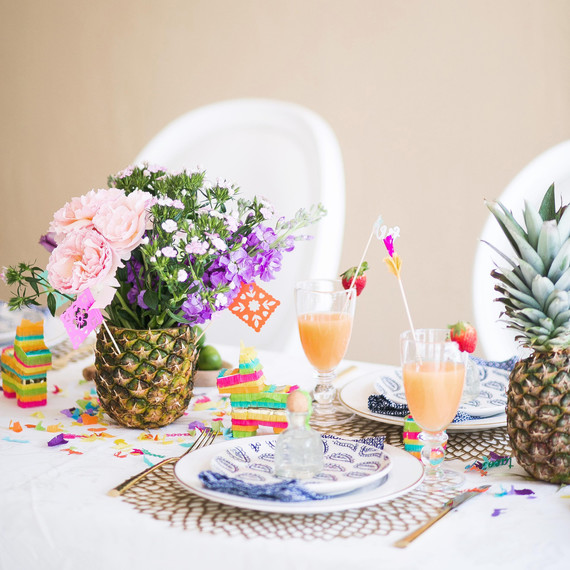 Here's How to Set a Fiesta-Worthy Table for Cinco de Mayo
Materials:
Ripe pineapple
Knife
Scissors
Plastic cup
Scooper or ice cream scoop
Fresh flowers (we used purple tulips and pink peonies, among others)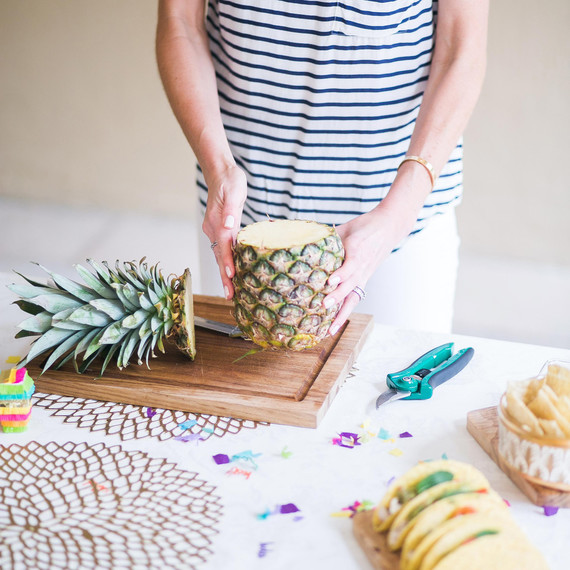 Step 1
First, cut the spiked top off of the pineapple.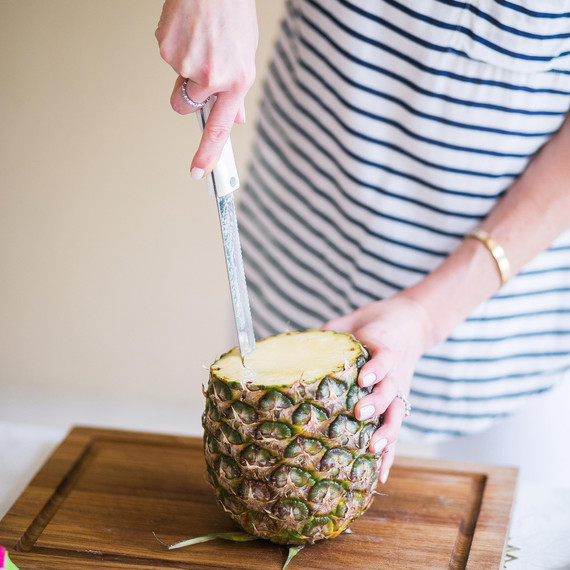 Step 2
Cut a hole into the pineapple. Make sure that you leave the skin nice and thick so the pineapple stays sturdy.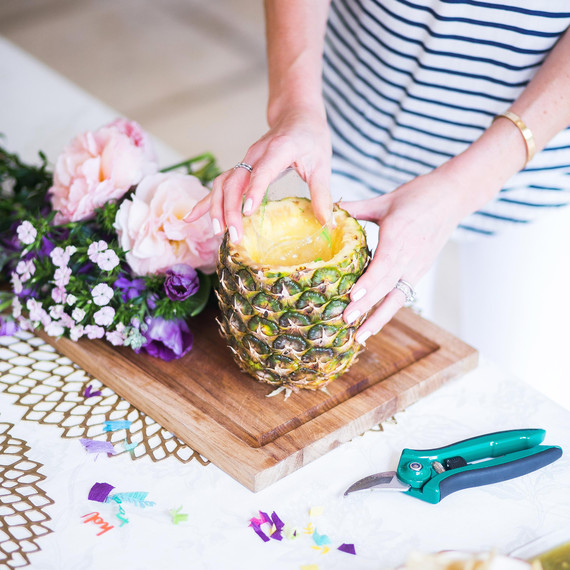 Step 3
Carve out the inside. This is where you can work with a knife or ice-cream scoop. Feel free to place large pieces aside for enjoying later! Take a plastic cup and place it inside of the pineapple; this will be your mini vase for water for the flowers. Trim the cup shorter if needed.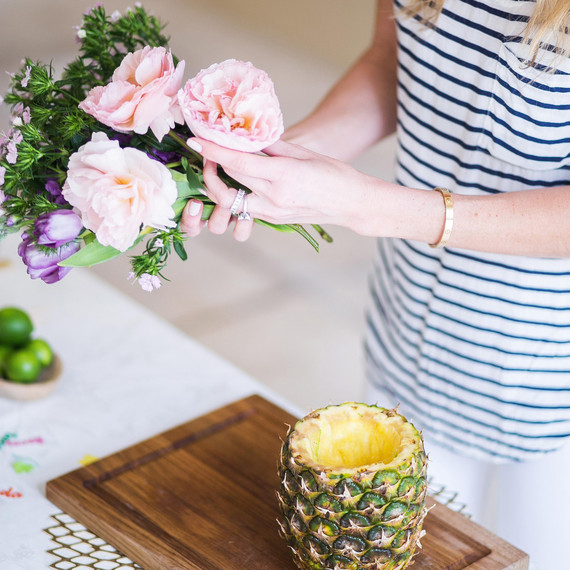 Step 4
Create your arrangement and trim so it will fit within the pineapple.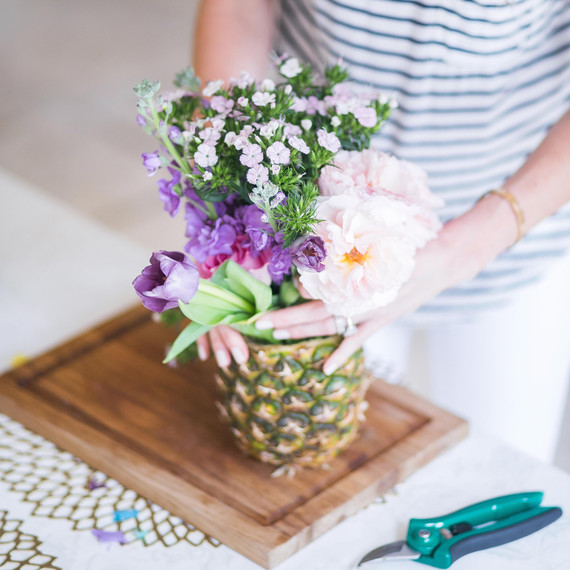 Step 5
Fluff up your flowers and set your centerpiece out on display!