No one does the holidays quite like Martha, and Mother's Day is no exception. This year, she's turning lunch into an oh-so-simple yet oh-so-sophisticated affair that's two gifts in one for the moms in your life: a delicious meal and quality time together. Here's the menu Martha recommends: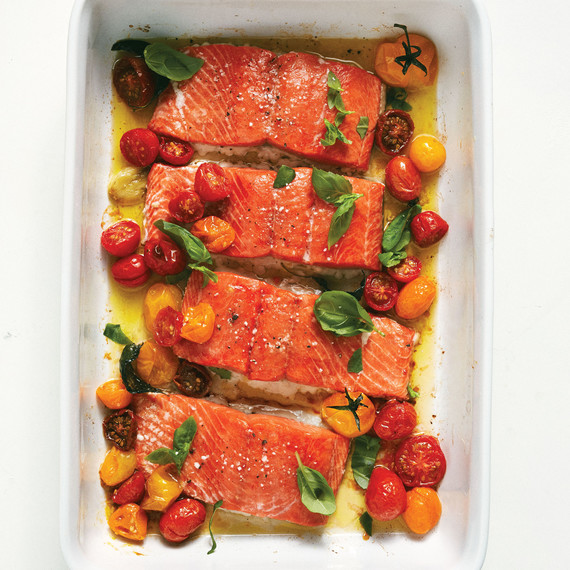 Slow-Baked Salmon and Cherry Tomatoes
This stunning salmon entree is just bursting with color and flavor. A low oven temperature (275 degrees) results in a succulent texture, and tangy tomatoes and fresh basil provide the perfect summery contrast. May marks the start of salmon season in Alaska, so definitely snap up the Alaskan variety if available.
Looking for more salmon recipes? We can't get enough of this healthy protein either. Check out We're Just Wild About Cooking Salmon for more recipes and ideas.
Get the Slow-Baked Salmon and Cherry Tomatoes Recipe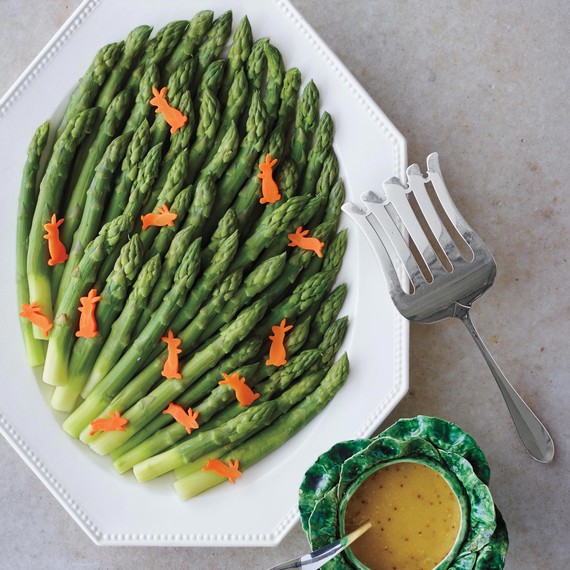 Asparagus with Mustardy Vinaigrette
The ultimate spring vegetable? The best partner for salmon? Asparagus is the answer. Martha uses asparagus from her garden when she makes this recipe. If you're making this dish with store-bought asparagus, you can use thick or thin spears depending on your (or Mom's) preference.
Get the Asparagus with Mustardy Vinaigrette Recipe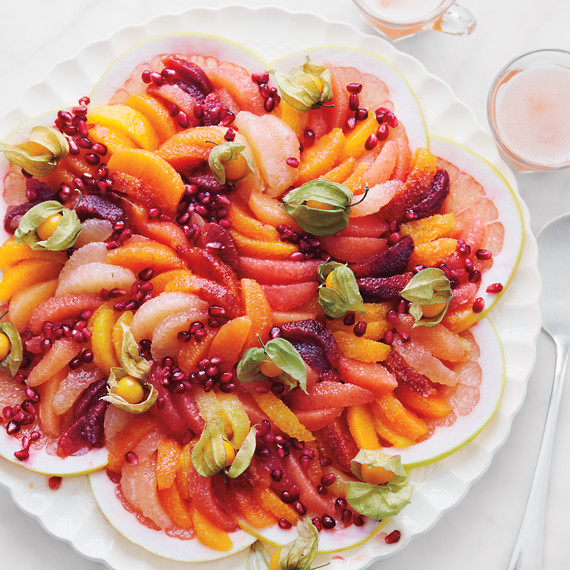 Citrus Salad
A colorful entree calls for an equally vibrant side dish, and Martha's favorite citrus salad fits the bill beautifully. If you've never cut citrus this way before or need a refresher, watch How to Supreme Citrus and you'll be a pro in no time. The fruit can be segmented one day ahead and stored in its juices in the refrigerator. The salad can be loosely covered and stored in the refrigerator for up to eight hours. When Martha makes this salad around the holidays, she uses pomegranate seeds and cape gooseberries, but in the spring, this salad is all citrus. Also, unless you're hosting a huge get-together for mom or are looking forward to a week of citrus salad leftovers, we'd halve or quarter this recipe.
Get the Citrus Salad with Pomegranate Seeds Recipe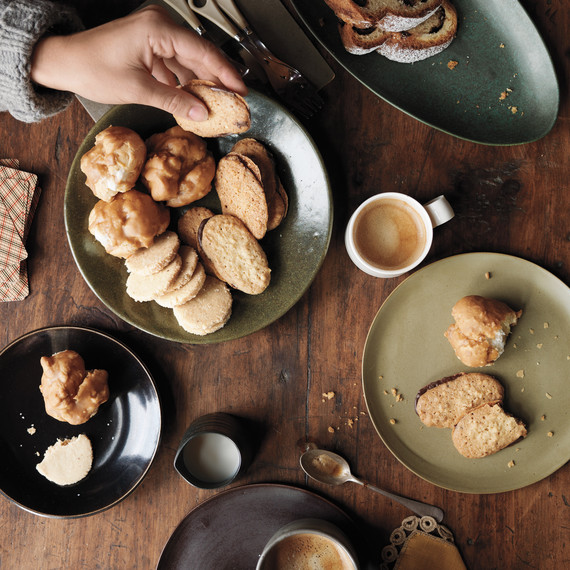 Brown-Butter Cookies & Glazed Citrus Doodles
Fruit salad and cookies, what could be better? Fruit salad and two kinds of cookies?! Martha loves citrus (see above!), and it's just the right bright flavor for a light spring luncheon in honor of mom. These Glazed Citrus Doodles have orange and lemon zest and juice in the batter and in the glaze. The brown butter cookies are another favorite of Martha's. Nutty browned butter, that is butter that is cooked gently until it's golden brown, takes these easy slice-and-bake cookies to another level.
Get the Brown-Butter Cookies Recipe