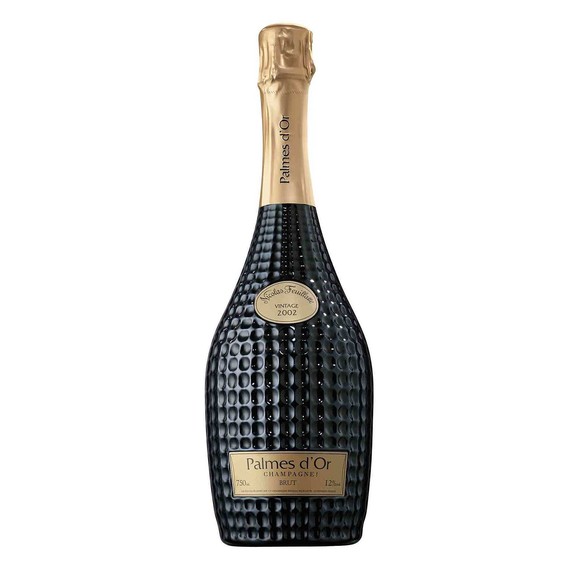 Sublime Sparklers
Champagne, prosecco, and other sparkling wines are just right for the lady in your life who deserves a day of ultra-VIP treatment!
Sparkling Wine Pairing Menu:
Goat Cheese Quiche with Hash-Brown Crust
Recommended Sparklers:
Nicolas Feuillatte Palmes d'Or Brut 2002, $95
Treat your mom-of-honor to the real deal this year: champagne! This vintage bottle from Nicolas Feuillate is special indeed. It's rich and refreshing with tones of orchard fruits and red berries, an elegant and luxurious texture, and a long and complex finish. And the bottle is an objet d'art that could double as a vase once the bubbly has been poured. A blend of 50 percent Chardonnay and 50 percent Pinot Noir, this champagne is sourced from 11 Grand Cru vineyards. There's no better way to show her she is queen for a day.
Bisol Prosecco Valdobbiadene Superiore di Cartizze D.O.C.G. 2014, $36
Forget everything you thought you knew about prosecco -- the wines of the Bisol family in Valdobbiadene (a prized wine-growing area in the hills of Italy's Veneto region) are truly special. Made from grapes grown in the highest-elevation vineyard in Western Europe, the world-famous Cartizze Hill, this is a stunning terrior-driven sparkler full of elegant aromas of wildflowers, peach, and pear. It's lively and brisk on the palate and the wine shines with a complexity you will never find in a mass-produced prosecco. It's a true labor of love and craft in both viticulture and vinification and this shines through in every sip of this fabulous wine.
Sparkling Vouvray you say? Mais oui! Vouvray is an appellation in France's Loire Valley, where the wines are made from the Chenin Blanc grape. The Foreau family has been producing Vouvray since 1923, and they are truly one of the benchmark producers you need to try to experience the aromatics and complexity of this tremendous grape! This bottle is floral and fruity on the nose, but very dry and earthy on the palate, finishing with a slight nuttiness. The creamy texture and fine bubbles make this wine an adventurous alternative to champagne.
Patrick Bottex 'Rosé La Cueille', Bugey Cerdon, $19
This is a fizzy, fruity, and delightful sparkling rosé wine that is slightly sweet. Bugey is a tiny French commune halfway between Lyon and Geneva, and that's where they craft this flirtatious blend of Gamay (which is best known as the grape of Beaujolais) and a varietal native to the region called Poulsard. It's typically low in alcohol, just right for brunch, with wild strawberry flavors that are juicy and fun, and it shows plenty of festive effervescence in the glass.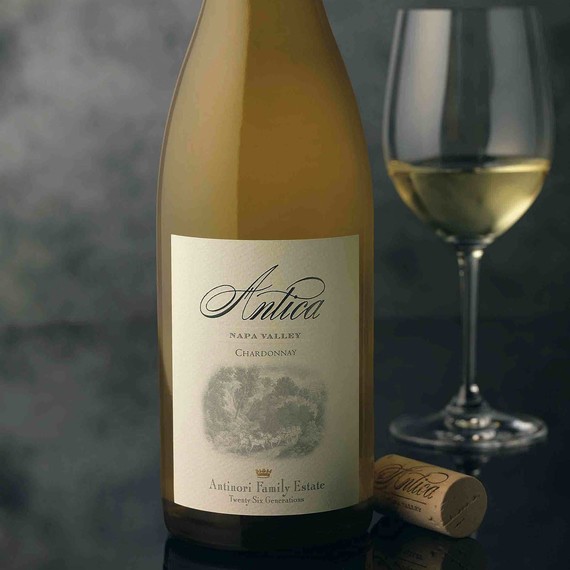 Crisp, Lovely Whites
Bright and fresh, one of the most wonderful things about white wine is how versatile it is. Whites range from light and aromatic to lush and tropical,  and wine pairings are easy -- at every turn whites are a fantastic accompaniment to food.
WHITE WINE PAIRING MENU:
Fried Egg and Bacon Puff Pastry Squares
Recommended Whites:
The famous Italian Antinori family, responsible for some of the most iconic wines of Tuscany, also owns a charming estate in Napa Valley called Antica (a contraction of 'Antinori' and 'California'). The family brings their 26 generations of winemaking heritage to Napa, where they make this sumptuous Chardonnay. It's medium-bodied, zesty, fresh and pure, with no trace of the overly-oaked, super-buttery style that has characterized California Chardonnay in the past. This wine is elegantly kissed by just a touch of oak, giving it a round and lovely texture while still retaining the liveliness that pairs nicely with food.
Idlewild Arneis 2014, $34
Arneis is a white wine grape that typically thrives in the Piedmont region of Italy -- who knew it could also grow beautifully in California's Alexander Valley? Winemaker Sam Bilbro crafts this fascinating 'Cal-Ital' wine in very small batches, from fruit sourced from the Fox Hill Vineyard. The flavors are bright and clean, with aromas of tarragon and wildflowers. A richness and depth shows in the finish; a touch of saltiness and bitter almond keeps things interesting!
Pike Road Pinot Gris 2015, $15
Prepare to fall in love with Pinot Gris from Oregon with one twist of the Pike Road screwcap (curious about screwcap bottles, read this.) Made from 100% hand-picked fruit from the Willamette Valley, the wine has a round and mouthfilling texture and flavors of tropical fruit and yellow pear. It is delicious and an unbelievable value too!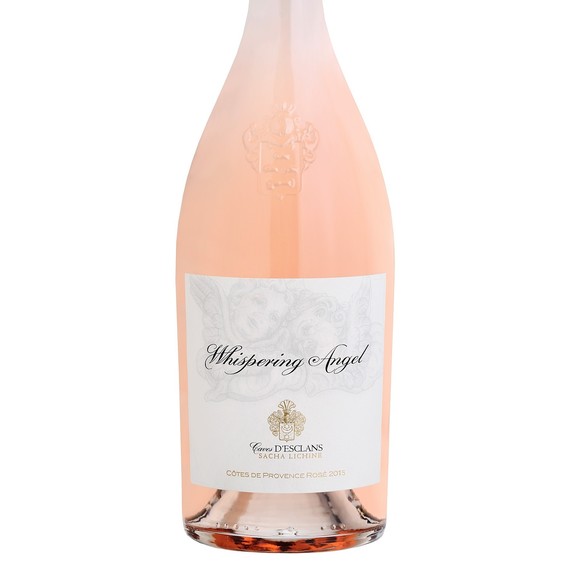 Delicate & Dry Rosés
Delicate, refreshing, elegant, and floral: these rosé wines are bursting with springtime vibrance, beautiful feminine tones of blush, peach, and pink. Here I've created wine pairings suggestions for a pink-themed menu just right for Mother's Day.
ROSÉ PAIRING MENU:
Strawberries with Yogurt and Pistachios
Sesame Toasts with Poached Eggs and Avocado
Recommended Rosés:
D'Esclans 'Whispering Angel' Rose 2015, $16
A beautiful, very dry rosé from Provence, the Whispering Angel is perhaps the height of French Mediterranean style. The stunning pale coral blush of the wine hints at the flavors of peach and ruby grapefruit that sing in your glass. A blend of Grenache, Rolle (also known as Vermentino), and Cinsault, it's truly a Provencal classic, especially paired with seafood and ratatouille. If you can't give mom a glamorous vacation, this wine is the next best thing.
Steve Mathiasson has embarked on his own winemaking venture after years as a farmer and one of the most sought-after viticulture consultants in California. He and his wife Jill run their eponymous winery in Napa, where they make this bright, crisp and citrusy rosé. It's a blend of Grenache, Syrah, Mouvèdre, and Counoise grapes and while the wine may be inspired Southern French rosé, it has a friendly and approachable style that's all-American.
Uncork this bottle from Long Island, New York, and dream of lazy afternoons spent strolling around the Hamptons. It has a lovely refined balance of fruit flavors that are refreshing and mouthwatering. A blend of Merlot, Chardonnay, Cabernet Franc, Pinot Noir and Cabernet Sauvignon, it's the perfect wine to welcome spring and summer.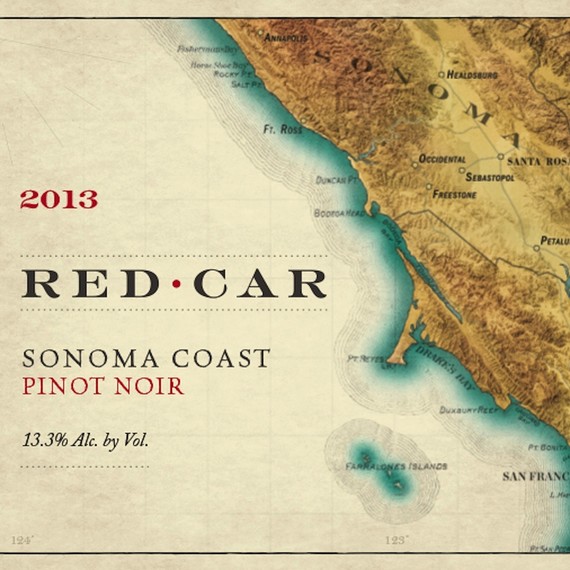 Light & Pretty Reds
When you're opening bottles for brunch on Mother's Day, the best wine pairings in reds are with silky, light, and fruity. My picks are delicious, food-friendly, and easy going -- just what Mom deserves.
RED WINE PAIRING MENU
Lemon, Parsley, and Parmesan Plus Bread, Prosciutto, and Egg
Recommended Reds:
Red Car Sonoma Coast Pinot Noir, $45
From California's Sonoma Coast comes this absolutely enchanting Pinot Noir. It's incredibly aromatic, with notes of rose and crushed violets, red cherries, and wild herbs. On the palate it's soft and elegant and brimming with red raspberry flavors. Sustainable farming that incorporates organic and biodynamic principles make this wine a conscious choice for an eco-friendly table.
Anne Sophie Dubois Fleurie L'alchimiste 2014, $23
This 'Fleurie' wine is better known as Beaujolais: a wine of such warmth, friendliness, and heart that has often been misunderstood, as low-quality 'Beaujolais Nouveau' has flooded supermarket shelves. If you have never tried Fleurie, this bottle is an excellent place to start! Anne-Sophie Dubois is a young female winemaker, blazing a trail of thoughtful, elegant wines that are nuanced and complex while still being light and easy-drinking -- a hallmark of Beaujolais! Try it slightly chilled.
G.D. Vajra Dolcetto d'Alba 2014, $19
Dolcetto, literally translating to 'Little Sweet One' in English, is a Piedmontese varietal that tends to produce the kind of earthy reds that typically pair perfectly with hearty polentas and mushroom pastas. Dolcetto is usually medium-to-light-bodied, however there is an abundance of dark fruit notes -- black plum and cherry -- that give the wine depth without making it bulky.