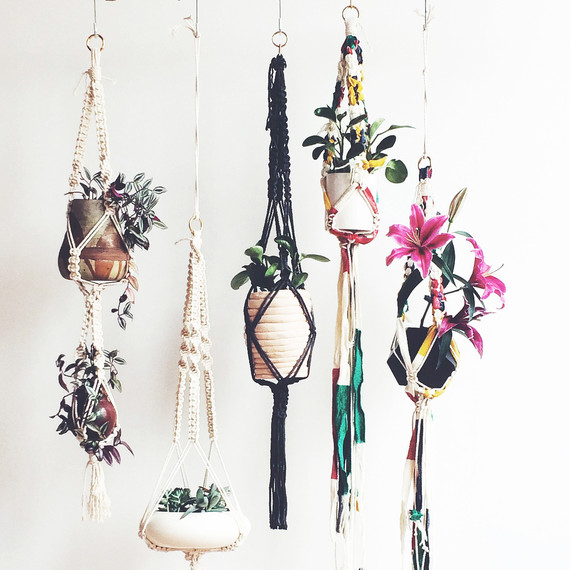 Hang Tight
The slightly kitschy, but totally timeless idea of suspending a potted plant, such as a fern or philodendron, can add a touch of bohemian chic to any urban oasis. Creative consultant and interior designer Emily Katz offers an assortment of handmade macrame plant hangers through her online shop Modern Macrame, including the classic single hanger ($88) and a luxe version with decorative beads from ceramicist Martina Thornhill ($128). Katz also hosts macrame workshops in California, Oregon, and New York for those who would like to try the DIY route.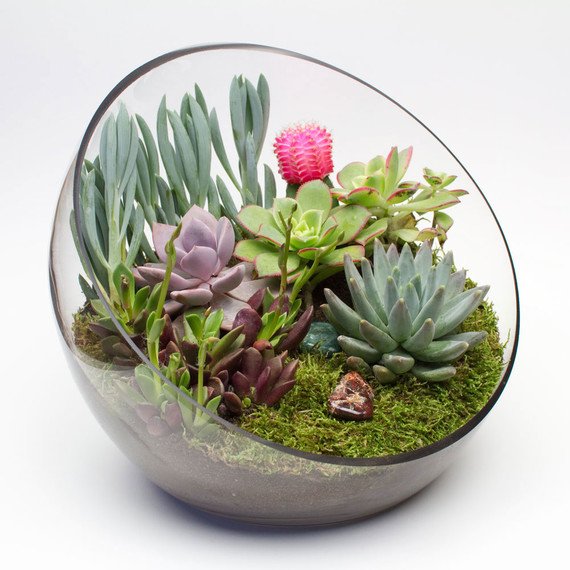 Easy Breezy
While succulents are always a popular, hearty option for city dwellers, air plants (or tillandsia) also do well, requiring less light and less care since they don't need soil. Juicykits.com's Arrowhead terrarium kit ($64) includes a seven-inch-tall glass vessel and three species of air plants, plus decorative sand, beachy accessories, and a tuft of reindeer moss. To care for the tiny garden, simply give the plants a fresh water bath once a week.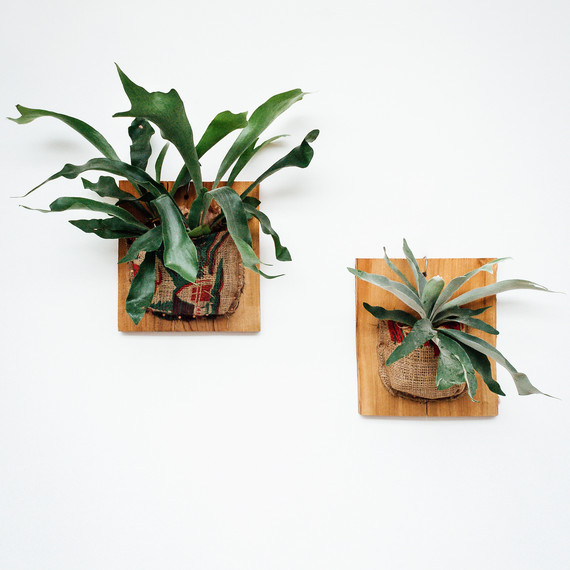 Fern Fixtures
Like air plants, staghorn ferns are epiphytic plants (meaning they can grow on other plants or in the crooks of trees), which makes them perfect for mounting, as they require little root space to thrive. Plus, their large, antler-like fronds resemble old-school hunting trophies (but are totally vegetarian approved). And while you can wrangle up a fern and mount it yourself, Portland-based Pistils Nursery offers ready-to-hang versions finished with locally-sourced, vintage burlap for a homespun vibe. The small mounting ($46) features young staghorn ferns and the large ($85), mature plants.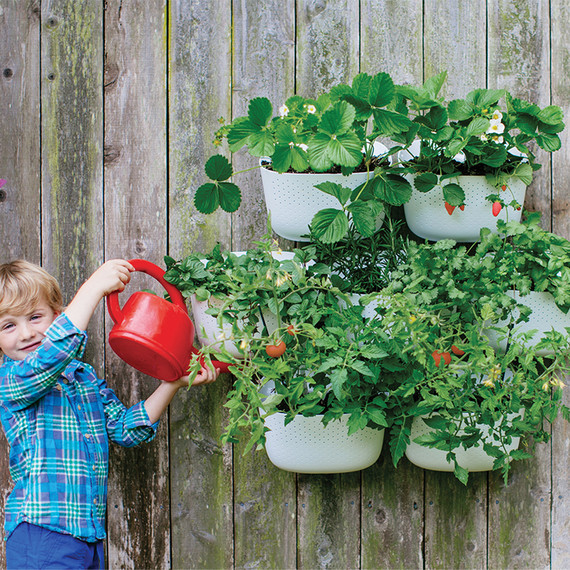 Green House
Some folks might hang Picasso on the wall, others choose lettuce. Woolly Pocket's the Living Wall Planter 2 ($18.99) is a modular, self-watering container made from 100 percent recycled milk jugs that's suitable for veggies, flowers, and more. Designed to work indoors and out, the bottom of the breathable, vented shell doesn't need drainage. You simply fill the watering well with approximately one liter of water, which will keep the plants going for up to two weeks (depending on climate and type of plants). The basin allows the roots to drink from the bottom, while breathing through the sides.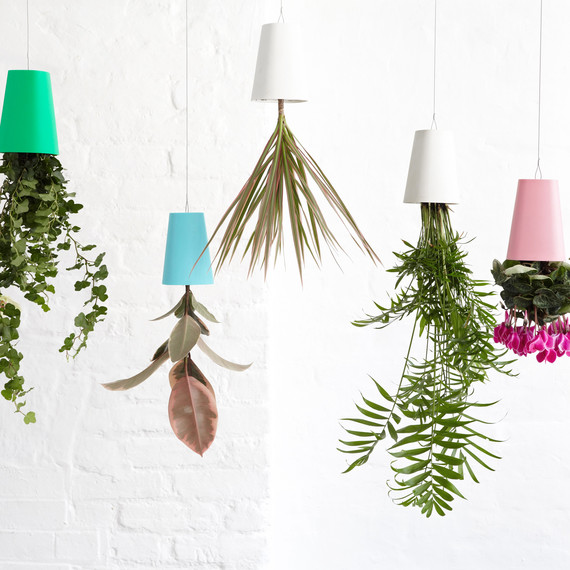 Lofty Leaves
Dubbed the "pioneers of ceiling gardening," New Zealand design firm Boskke flips plants on their heads, or leaves rather. The company's Sky Planter, which can either be mounted on a wall or hung from the ceiling, holds the plant in place with a locking disc and mesh system; a ceramic reservoir at the top of the planter allows water to gradually seep into the soil and limits the amount of dripping and evaporation. The potsy-turvy product is available in the original ceramic design (starting at $25) and a recycled version (starting at $17.95), which is made of 100 percent recycled polypropylene plastic and packaged in recycled cardboard.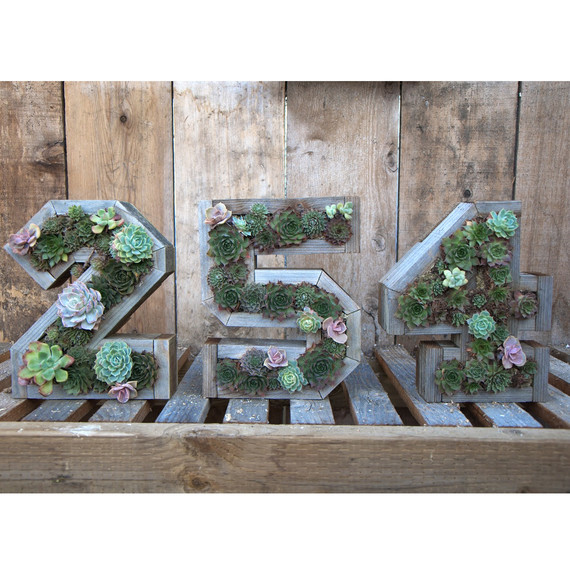 Letter Grade
Made from reclaimed fence boards, the large letter planters from California nursery Succulent Gardens can be bought with or without the greenery (starting at $79). The secret to the rustic wall decor items is sphagnum moss. This lightweight material absorbs water quickly, allowing the succulents to rehydrate, but it then dries fast so the plants don't rot. It also has natural antibacterial properties that help the cuttings stay healthy.