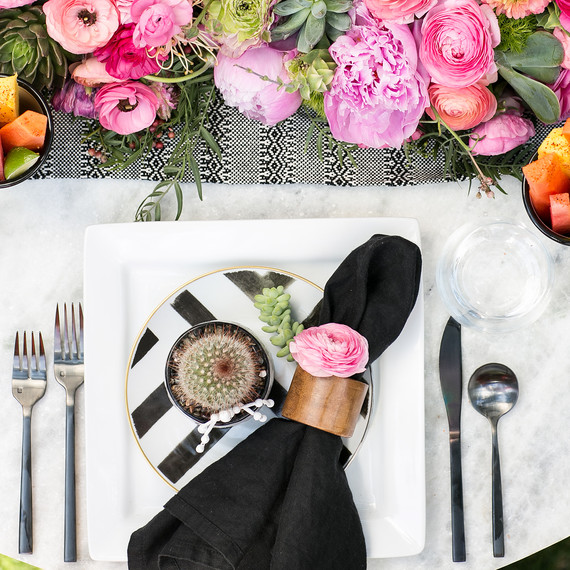 Growing up in California, I was always strongly influenced by Mexican culture. Every year, we celebrated the victory at the Battle of Puebla and Cinco de Mayo with a fiesta full of the best Mexican recipes, margaritas, and horchatas!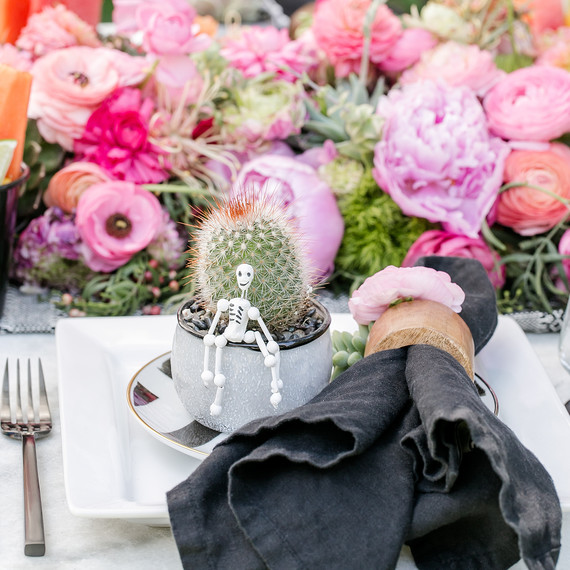 We hit LA's Olvera Street to shop for some fun decorations for the party! Olvera Street is a really cool Mexican street market and a big piece of history in downtown Los Angeles. It's located in the oldest part of the city where the original buildings -- including the Avila Adobe built in 1818 -- are still standing! The streets are lined with colorful vendor stands, selling traditional Mexican trinkets and souvenirs, paving the way to a beautiful park at the end. It was there that I found the inspiration for a black-and-white color scheme accented with pops of bright colored flowers. I bought the table runner, ceramic Mexican decorations, and papel picado banner.
Learn How to Make Your Own Papel Picado Party Decoration
We set the table with beautiful black and white dishes, black linen napkins and brushed black flatware by Fortessa. I used black enamel cups for traditional Mexican fruit cups. (Those are easy to prepare for a big crowd and everyone loves them!)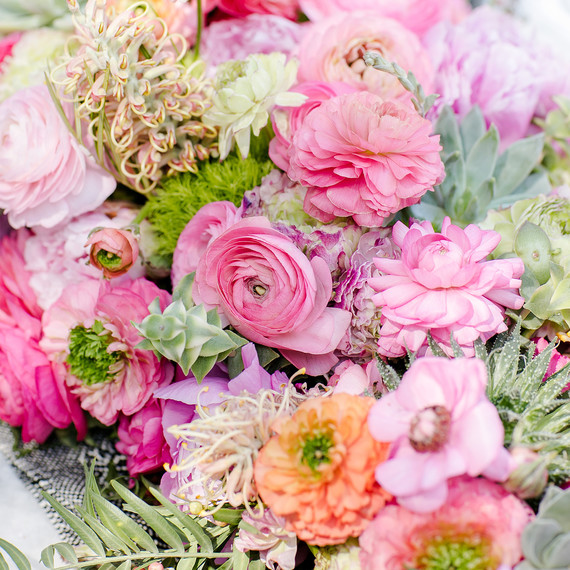 Erin from White Fig Designs showed up with the most beautiful arrangements of ranunculus and peonies for the centerpiece! The pink and orange blooms were truly stunning and added the perfect pop of warm color. (Of course, it helps that they are two of my favorite flowers.)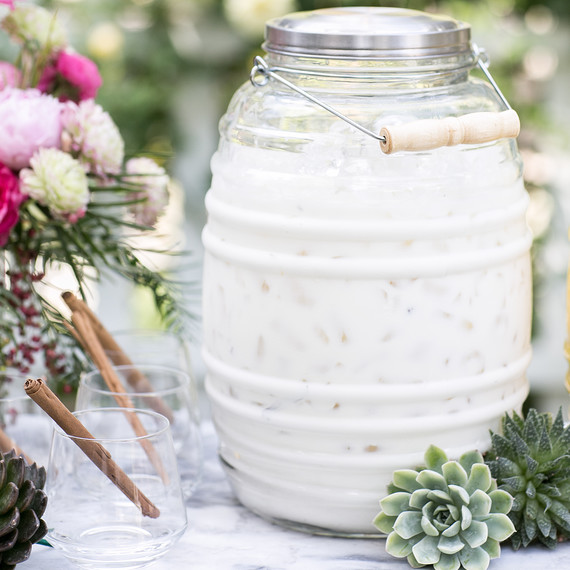 For drinks, we made Martha's classic horchata recipe (with a few shots of rum!). To fill the container here, we quadrupled the recipe. Store it in the fridge and add the ice right before you serve. Don't forget to garnish each cup with a cinnamon stick!
Get the Horchata Recipe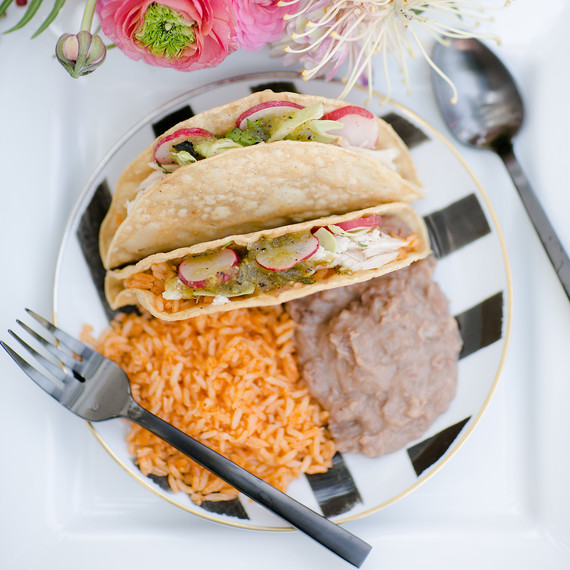 For dinner, we knew we wanted to have a taco bar. We had rice, beans, chicken, avocado and toppings for guests to make their own tacos. We also made Martha's shredded cabbage and radish salad. You can also make an avocado bar! Who doesn't love avocados?
Get the Shredded Cabbage and Radish Recipe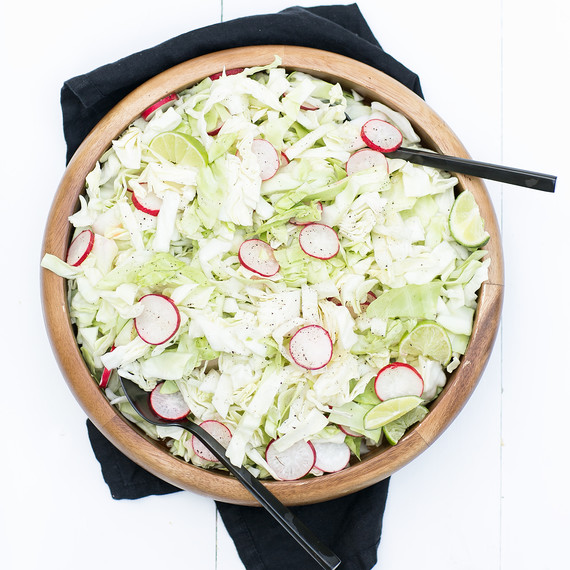 The shredded cabbage and radish salad was delicious on its own, as a taco topping, and it looked beautiful on the table.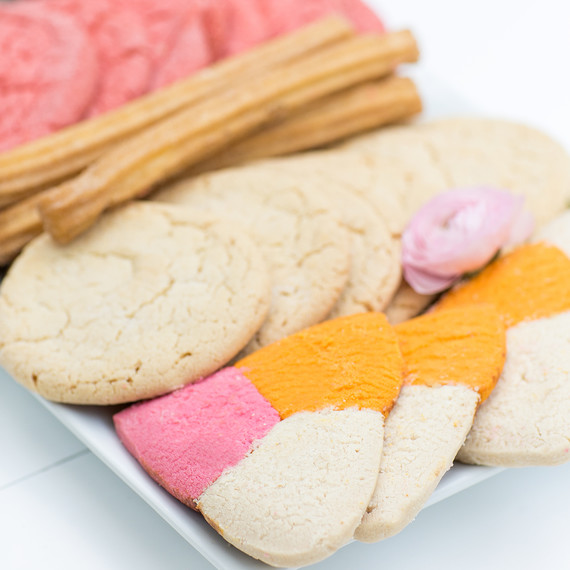 We could have made a dessert from scratch, but we have the most incredibly Mexican bakeries, so we bought enough traditional sugar cookies and churros to make a platter. If you're up for making your own desserts to celebrate Cinco de Mayo, try Martha's easy no-fry churros recipe!
Get the Easy Churros Recipe
I hope you're inspired to host your own Cinco de Mayo party this year!