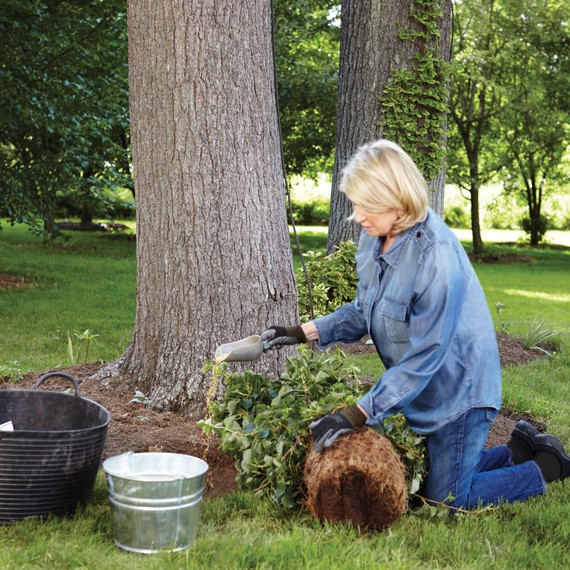 Step 1
Dig a hole approximately two feet away from the base of the tree. Loosen the earth six inches deeper than the height of the pot. Mix in a scoop of organic time-release fertilizer with the loosened soil.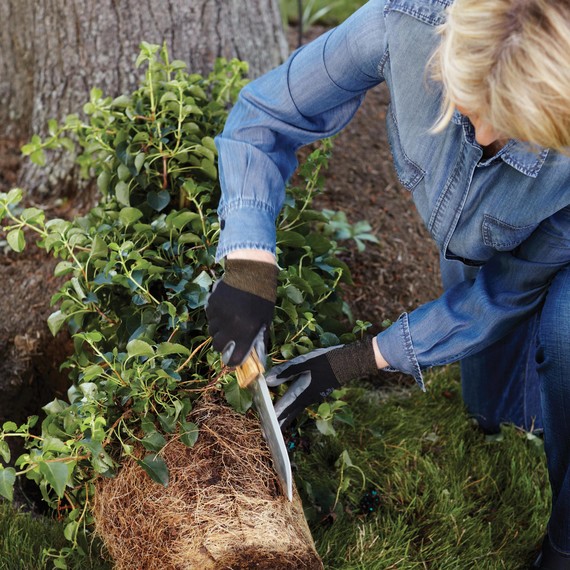 Step 2
Remove the plant from its container, and score the roots with a sharp tool, like a hori hori or transplanting knife, to help the roots spread out in the ground.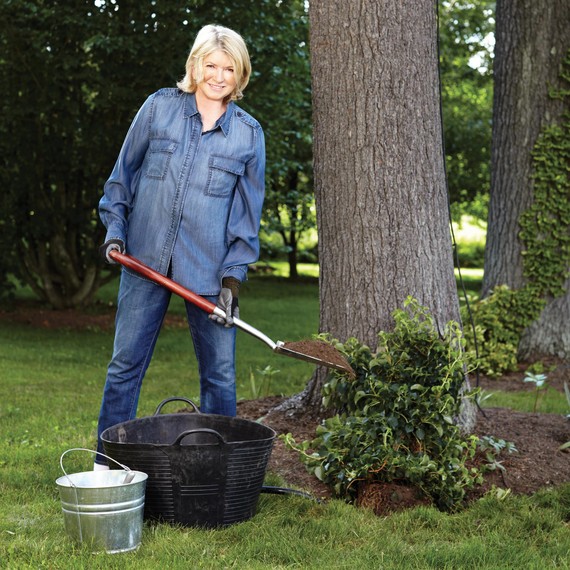 Step 3
Position the plant at a 45-to-60-degree angle, so the tops of the foliage are touching the trunk and the roots are pointing away. Fill in with a blend of compost and the soil that was dug from the hole. Tamp down lightly.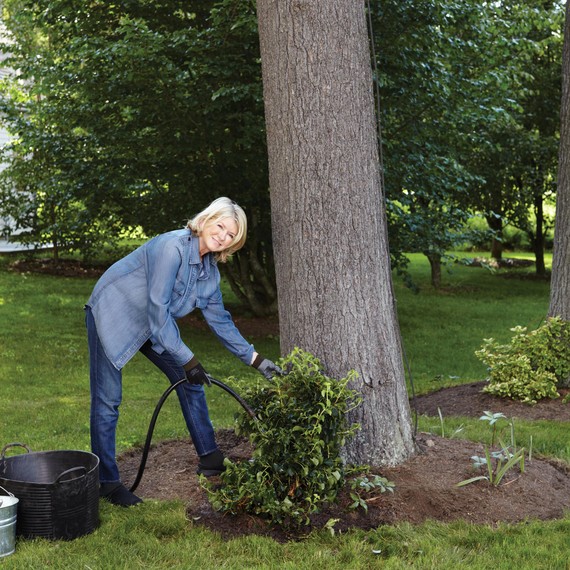 Step 4
Give the plant a good, long soak with the hose for several minutes. Climbing hydrangeas are initially slow to take off, but once established (in about a couple of years), they will grow quickly and vigorously.