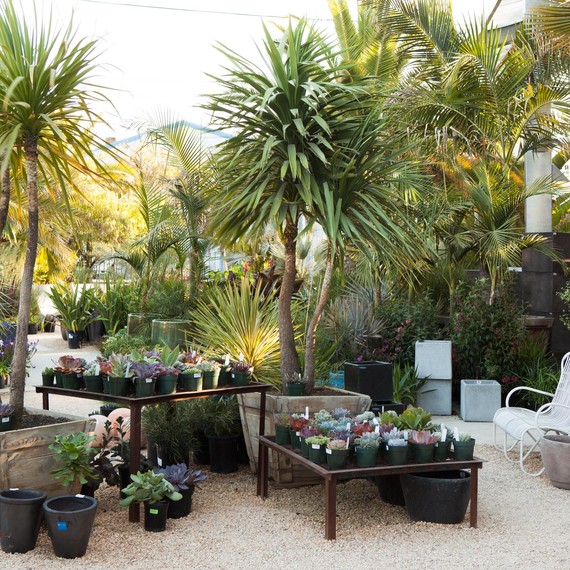 When to Go
At the start of the season, you'll find the most variety -- it's when large shipments of new inventory arrive.
Arrive early in the morning for crowd-free shopping. With fewer customers, the staff can spend more time helping you and answering your questions.
Shop a week after Memorial Day for bargains on annuals; wait until midsummer for trees and shrubs.
Stop by in the fall for the lowest prices; you can also get a head start on ordering for next year.
What to Bring
Basic specs
Take note of how much light you get in the area you want to plant, as well as its quality: Does the spot get hours of dazzling sunshine, or is it mostly shade? Head straight to the appropriate section of the store (marked "full sun," "shade," or "part sun"). Also, measure your beds or pots so you buy enough seedlings, soil, and mulch.
Large photos
Big portraits on tablets give a good sense of your space and allow pros to identify your plants; details are often too small on cell phones.
Soil samples
If you're not sure what type you have, bring some in a plastic bag. This way, a salesperson can steer you toward the plants that will grow best.
Color swatches
When you shop with a palette in mind, you'll create a stunning, cohesive look.
Picking a Plant
You'll likely find all the particulars -- including size, water and sun requirements, bloom period, hardiness zone, and care instructions -- on its tag. But to score a variety that will live up to its fullest potential, take a closer look and assess its vital signs.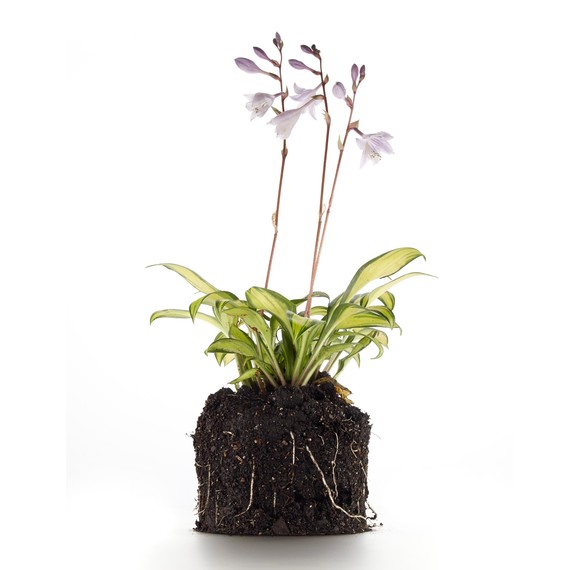 What to Look For
The Right Amount of Blooms
Don't buy trees and shrubs if they're flowering: They're devoting all their energy to reproducing, not to root development. But with annuals, a few open buds are what you want -- they help you verify the variety and true color. Ditto for nonwoody perennials, but cut off the flowers before planting them.
Vibrant Greenery
Stable, abundant shoots assure that all is well below the surface, too. The stems should appear nice and stout, and the leaves robust.
Strong Foundations
Don't be shy about taking the goods out of the pot. There should be plenty of soil, all held together by hardy roots. If you've got a perennial that fits this description, you can be pretty sure it will sprout just as successfully next year.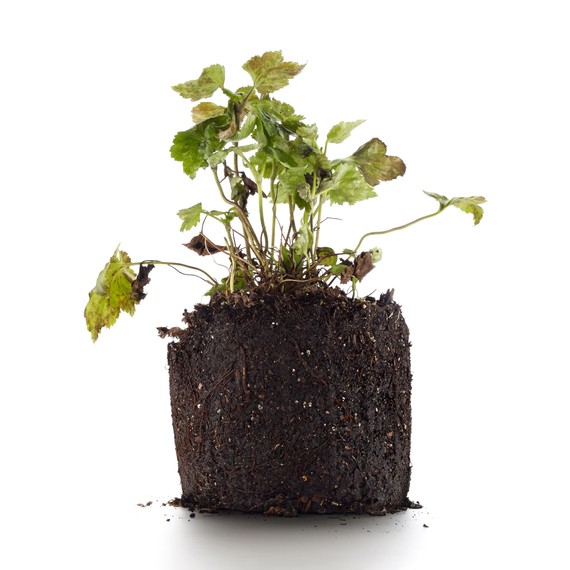 Weak Foliage
Browning, yellowing, wilting, or scraggly foliage could be a symptom of insects or disease. Frail stems can be easily damaged during handling and hard to revive.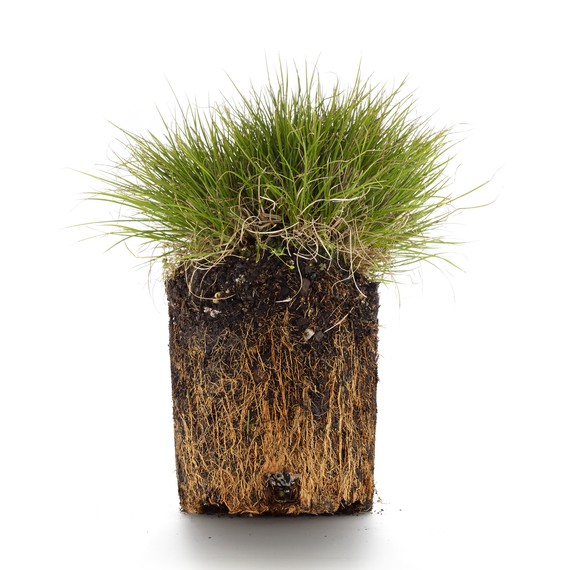 Root-Bound Plants
When you lift these sad specimens up by the pot, they feel unusually light. That's because they have more roots than dirt—and everything below the surface has taken the shape of the container. With hardly any space for soil or water, they're on track to wilt and weaken.