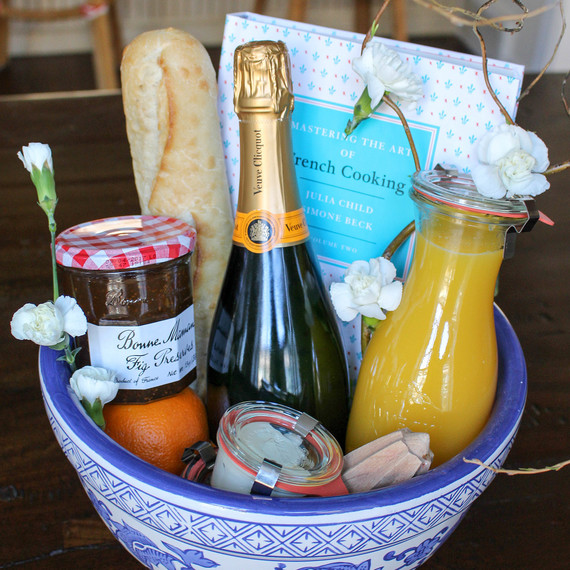 A piece of my heart belongs to Provence. You could say my career began there, as I received my masters in culinary arts at Auguste Escoffier. Upon graduating, I stayed to work (without pay) in the 3-Michelin-starred Restaurant Christian Etienne. There, I learned how to take apart a pigeon, washed dishes until my hands bled, found comfort in peeling onions, and most importantly, I left knowing what it meant to work hard and to be kind in a kitchen. In the organized, strict hierarchy of a French kitchen, you respected those who ranked above you, valued those around you, and adored those below you. I was a bright-eyed cook with a lot to learn, but I found that I was respected as the ultimate goal my chef had was to teach me everything to know about cooking.
How to Host a Provencal Meal
I also learned a lot about the region of Provence. While living there I had my fare share of their herbs, formed a love hate relationship with their produce (I spent so many hours working with tomatoes), and embraced their impeccable style. Despite my broken French speaking skills, I managed to make lifelong friends and by the time I left, I felt I had a family, and we sure had fun together. 
Six years after leaving Provence, I went back. But not alone, and not to work. My fiance brought me to Avignon, and we dined in the very restaurant that made me the cook I am today. Countless courses later, we spent time socializing with my former camarades in the kitchen.
A few years after this most memorable meal, I traveled back with my best friend and her mother, who has always been a mother to me. Driving by the lavender fields, drinking rose wine, and eating way too many baguettes, things were different now that I was older, but the sentimental feelings remained the same. I have been able to spend time in my favorite place with some of my favorite people. And so when I think of putting together a special gift, whether for Mother's day, an engagement, a bridal shower, or just a friend for fun, I immediately think of bringing this region, this feeling, to life in a basket.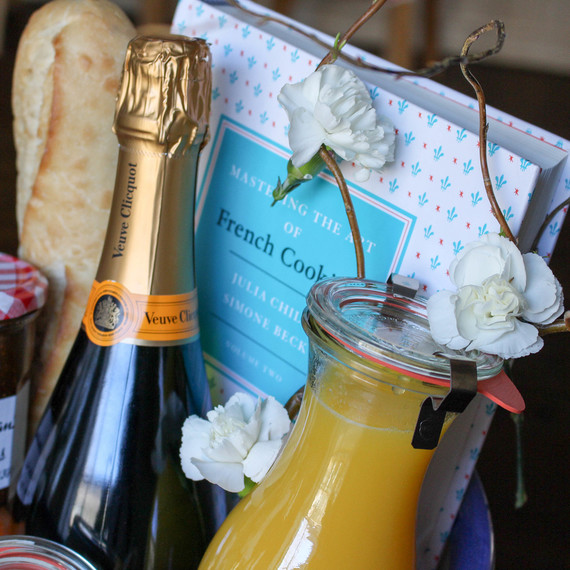 I think a porcelain pot -- which can be used for potting new flowers in the spring and summer months -- makes the perfect vessel. My go-to is a blue and white pattern, but any pot will do. Fill it with some of my French-inspired stuffers. Mine was for a brunch, so I included some culinary essentials: a book from the master (aside from Martha!), a bottle of French champagne, freshly-squeezed orange juice, an orange, and a juicer. A freshly-baked baguette with fig preserves, homemade apple butter, and mascarpone make nice food gifts too.
Lavender would be iconic, but it's not always readily available. I love branches and carnations, and my favorite color is white. Pull inspiration from the things you love and supplement things to fit the preference of your recipient.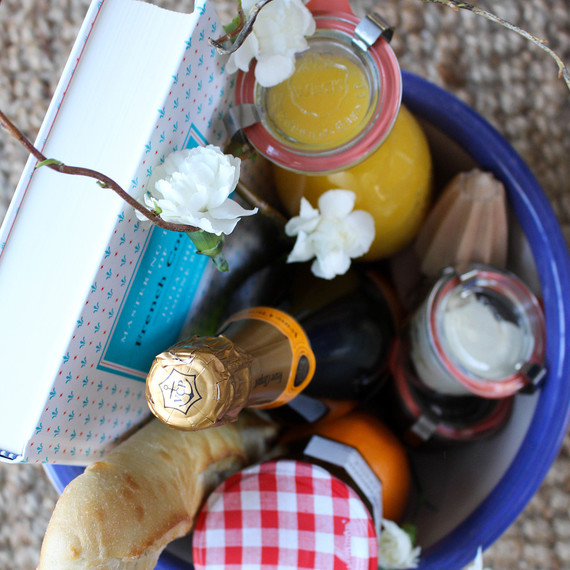 Ultimately, that is the key when putting together a gift basket. If the recipient can tell that a piece of your heart is inside, the gift, no matter what it is, will be a good one.
Get Even More Gift Ideas Inspired by la Provence Style