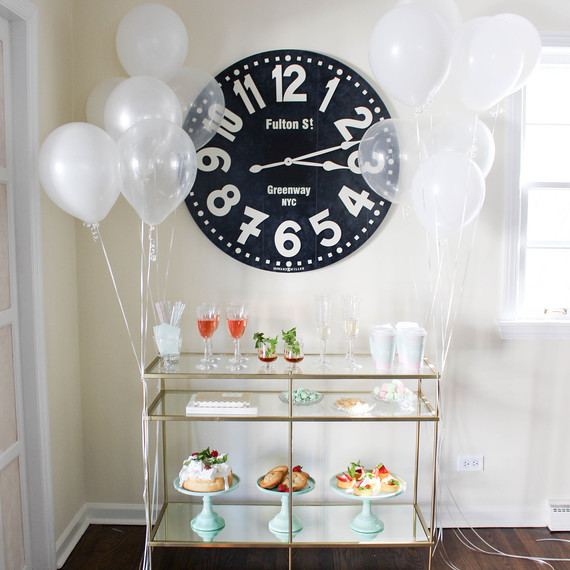 The Kentucky Derby party isn't a party without balloons. And although, this is more of a casual gathering, let's face it -- balloons make everything better! I love using neutral-colored balloons like white, pearly white, and translucent to compliment the metallic hardware of the bar car. Rather than taking away from the color scheme, these colors accentuate it!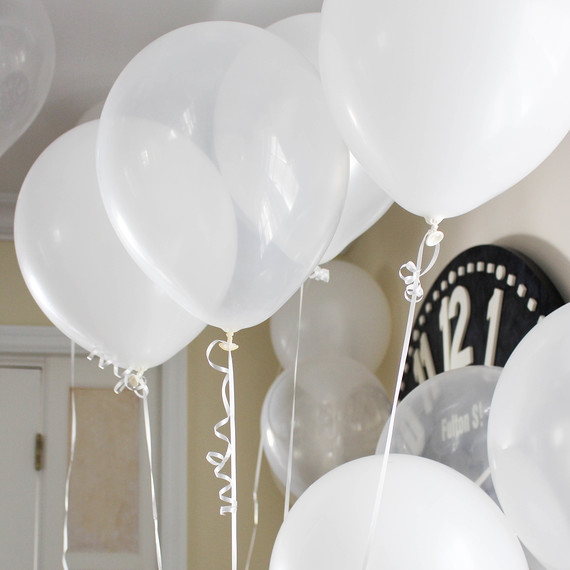 I chose to focus on mint as a color (and not just in honor of the signature drink of the Kentucky Derby, the mint julep.) A soft palette of mint, pink, and white is perfect for a party that starts in the morning. The race kicks off in the late afternoon, so typically, Derby parties begin in the morning. Why not, right?! Start yours off with coffee, morning cocktails, and sweet breakfast treats.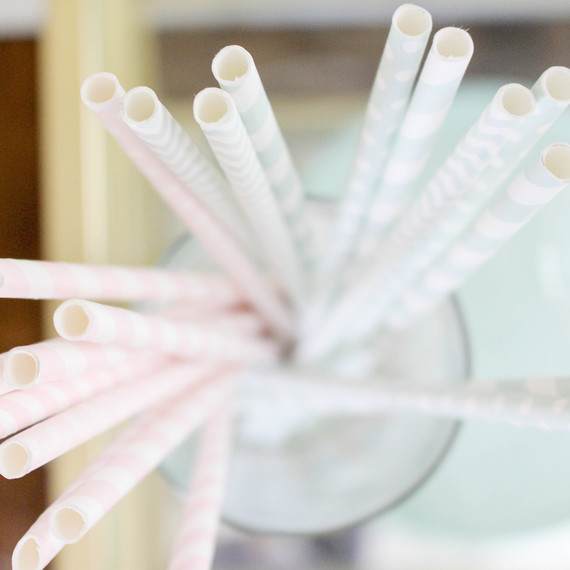 Your bar cart shopping list:
1. Sweet straws, like these mint and pink ones
2. Cute disposable coffee cups for coffee (Bailey's, optional -- but definitely recommended!)
3. Mint juleps, champagne, and rose wine
5. Mints, like green starbrights and vintage mint candies
6. Sweet morning treats
When the guests start arriving, pour the bubbly! I always like having it already pourred so that guests feel comfortable grabbing a cocktail and don't have to ask for one.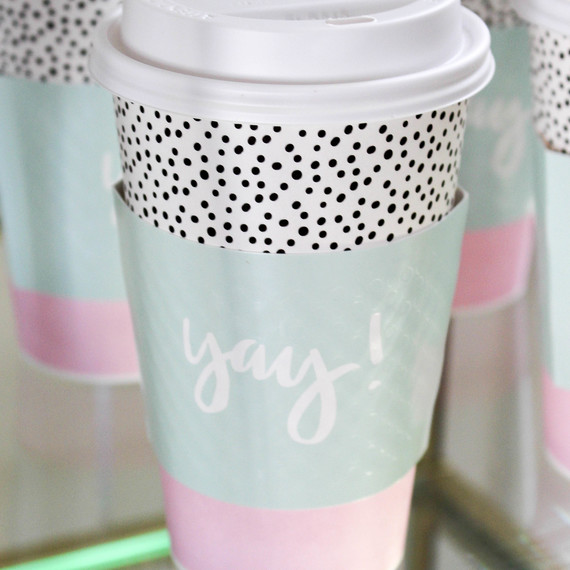 And for those who prefer cofee, use disposable cups so that they can walk around without worrying about spilling. I find it fun to drink out of these party cups, they make for a cuter thing to hold versus a coffee mug.
Set out the bourbon. In this case, I like pouring the bourbon straight and allowing my guests to customize their cocktails. That way, they can grab one and make a traditional julep or one of these blackberry mint juleps. This kind of set-up allows your guests to mix and match drinks as they please and do not have to ask (because ultimately, my goal as a hostess is to make people feel at home).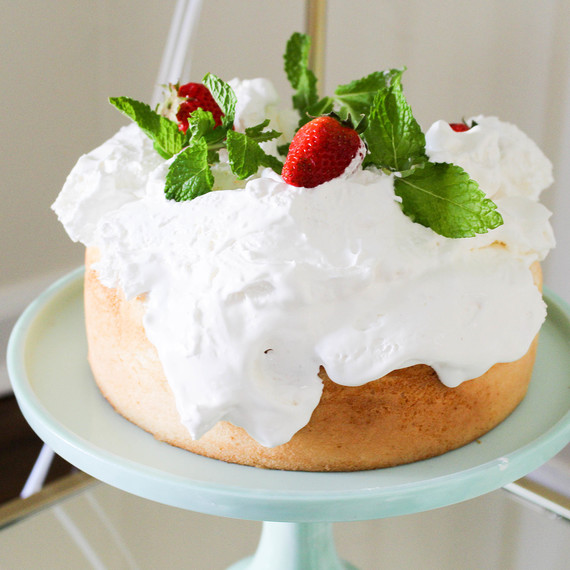 Place out your sweet treats. Try this angel food cake with whipped topping, strawberries and mint. Angel food cake is light and fluffy, and feels like an acceptable morning treat despite being a dessert.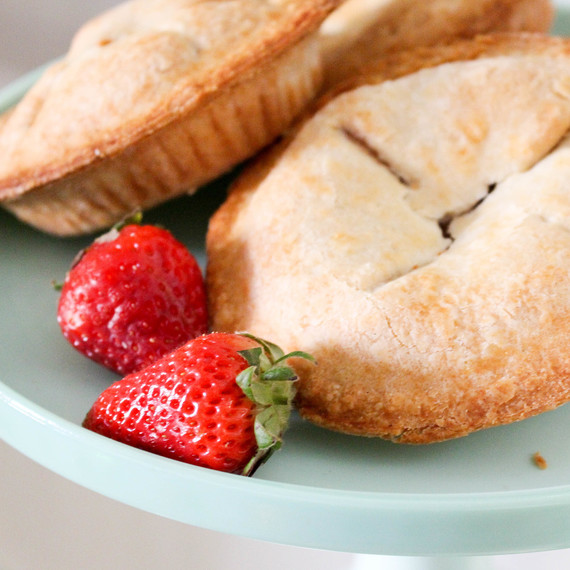 Easy to make, these mini hand-held berry pies make a great grab-and-go bite.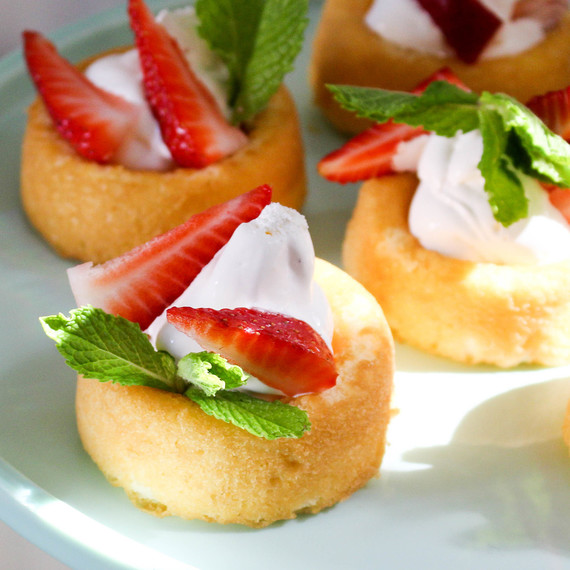 And tiny cakes because let's face it: We have the Kentucky Derby pre-show to watch and don't want to fuss with things like portion control. For more fun food, look at these suggested Kentucky Derby recipes.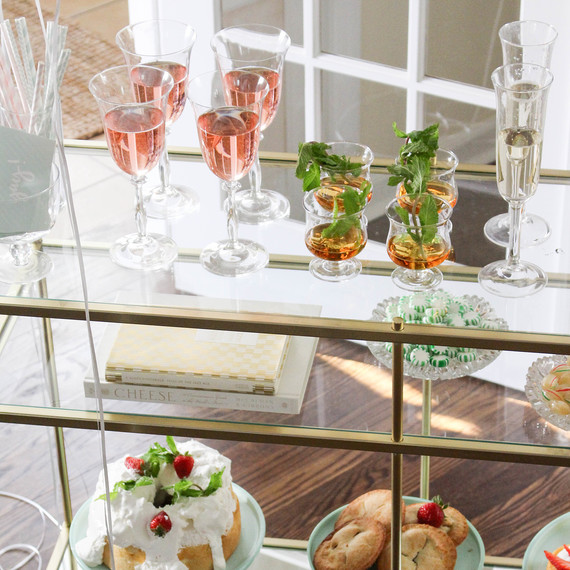 Place your bets, grab something to sip, sit back, and enjoy!