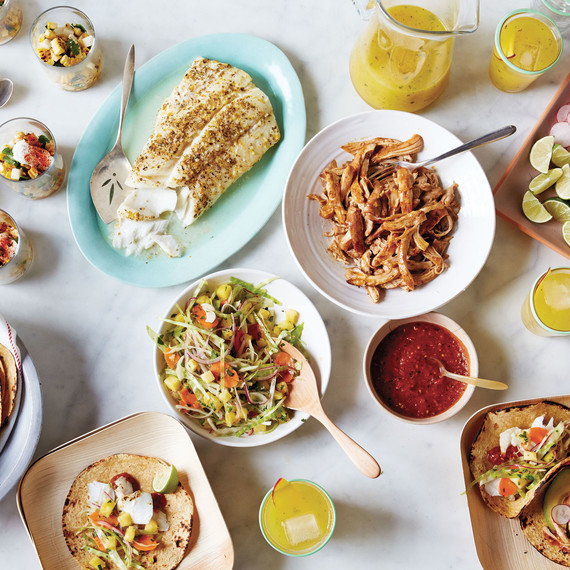 While Cinco de Mayo may have begun as a salute to a Mexican military victory, it has evolved into an amazing excuse to drink margaritas. But there's no reason to stop there: Grab some friends and celebrate all there is to love about Mexican food.
The Menu

Seasoned Roasted-Corn Salad Cups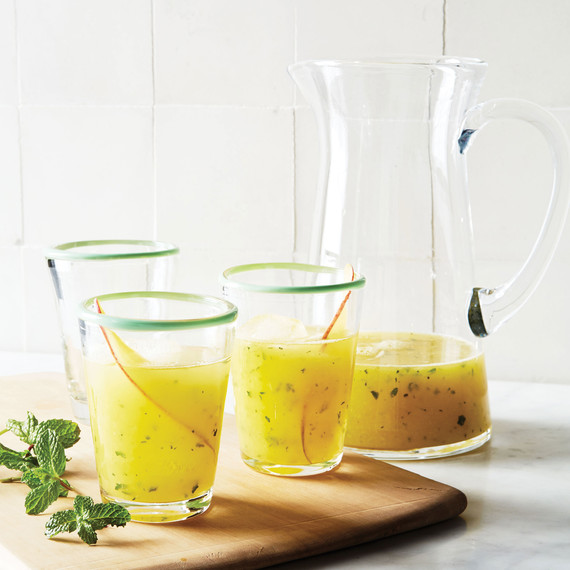 Your Game Plan
The Day Before
Mix up the mango-tequila base for the margaritas in a blender and refrigerate it. Check your ice supply; make (or buy) more as needed.
Get the Mango-Mint Margaritas Recipe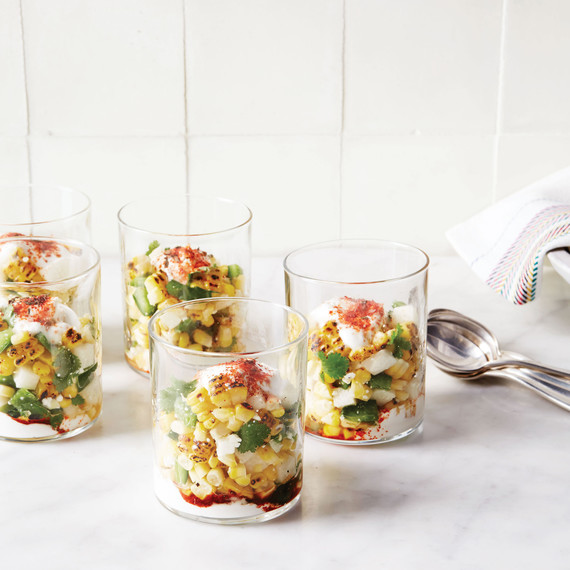 Stir together the spice mix. Roast the corn and slice it off the cob. Cut the jicama and poblano. Pop everything into separate airtight containers and refrigerate.
Get the Seasoned Roasted-Corn Salad Cups Recipe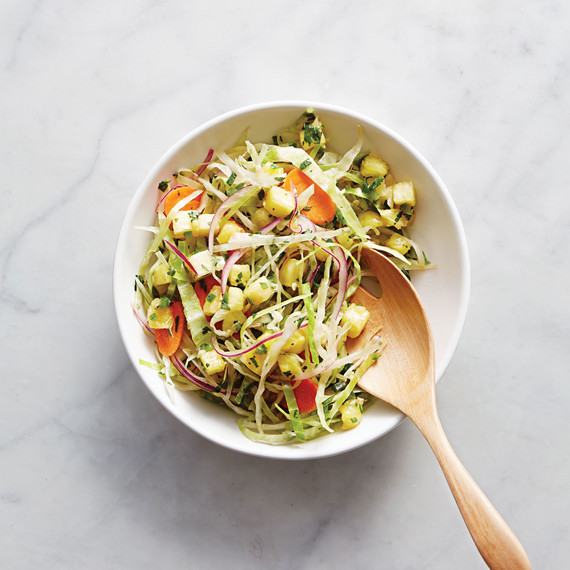 Shred, slice, and dice everything except the cilantro and mint; refrigerate in separate airtight containers. Juice the limes; whisk into the oil and refrigerate.
Get the Spicy Pineapple Slaw Recipe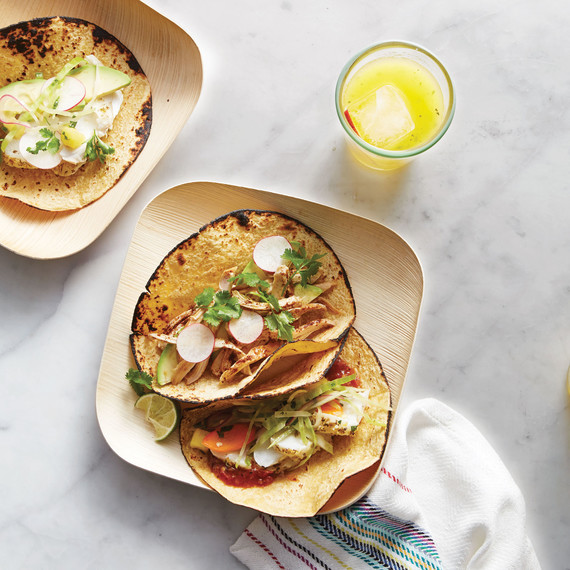 Juice and zest the oranges and limes. Chop the garlic and mix it with the olive oil, zests, and juices to make the cooking marinade; refrigerate.
Get the Ancho-Chicken and Oregano-Cod Tacos Recipe
One Hour Ahead
Cue up our playlist; assemble corn cups.
Bake fish and chicken (using the same marinade for both makes it super-simple); finish slaw.
Prep taco toppings; blend mint into margarita base; toast tortillas.

As friends arrive, add club soda to drinks, press play, and enjoy.