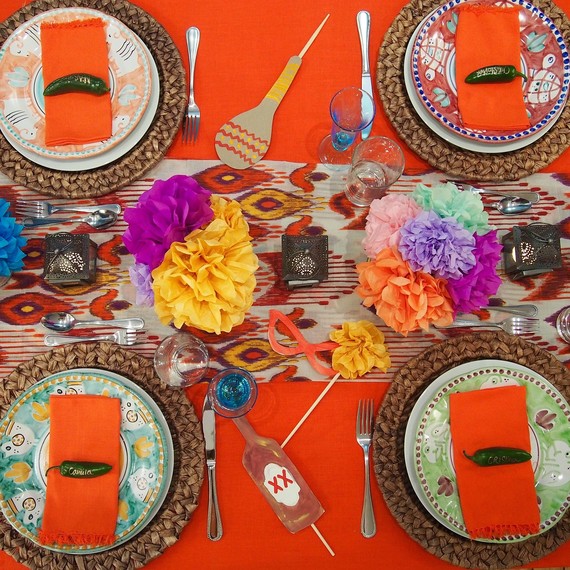 Más Color, Por Favor!
Cinco de Mayo commemorates the unlikely Mexican victory at the Battle of Puebla -- today, it's a carousing event for everyone. So why not celebrate with lots of happy, boisterous color?
If you have a Mexican poncho or blanket lying around, use that as a table cloth. Otherwise, use a brightly colored tablecloth. Mix and match dinnerware, glassware, and linens. Use the most colorful set of plates you have -- even if you are combing two different sets. Don't be shy to go bold when decorating your table!
Learn How to Set a Formal Dinner Table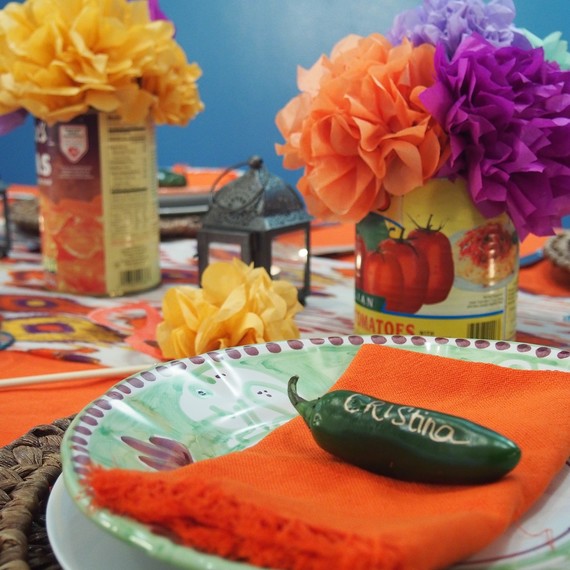 Bite Into These Hot-Hot-Hot Place Cards
To add to the festive spirit, place some jalapeno peppers as place cards for all your guests. It's simple and adds to the theme of the evening. All you have to do is grab a metallic pen and write your guests name on each pepper. Just be careful not to puncture or bruise the jalapeno's flesh -- you don't want the spice to seep onto the napkins or plate!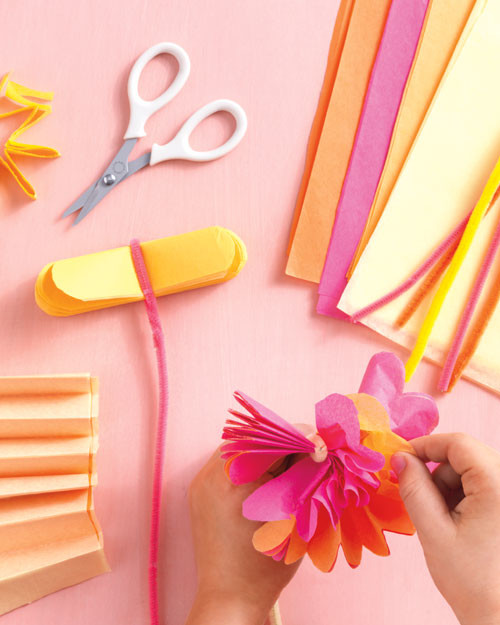 Arrange Tissue Paper Flowers
Tissue paper flowers always come to mind when I think of a Mexican fiesta. So why not incorporate them into your tablescape? For added flair, create a bunch of them in various shapes and sizes, and arrange them in old cans -- from canned beans, yams, and tomatoes -- rather than in glass vases. The rustic and organic nature of the cans not only harkens back to the rich culinary flavors of Mexican cuisine, but it also adds extra color to the table!
Learn How to Make 10 Different Kinds of Tissue Paper Flowers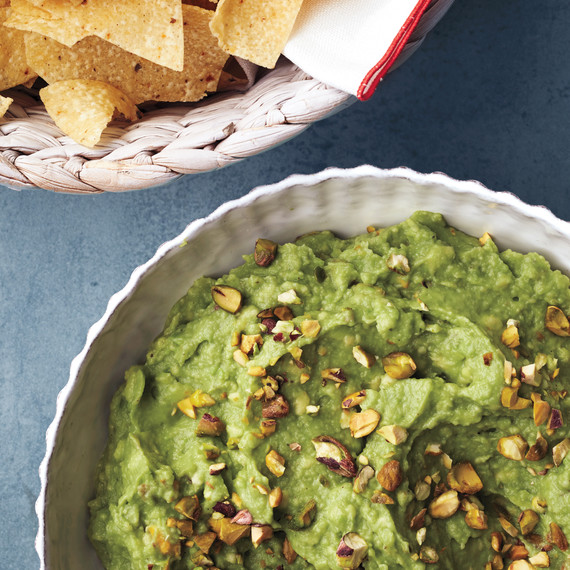 Upgrade Your Guacamole
You can't throw a Cinco de Mayo fiesta without a large bowl of guacamole and some corn tortilla chips. Put your chips in a bowl lined with tissue paper to match the faux flowers and make the overall table look more cohesive. I like to make sure that I have enough guacamole for everyone, so I usually make two batches -- one for each end of the table! Although I prefer a classic guacamole, try experimenting with different varieties to spice things up. Think, blend guacamole with hummus, add ripe mango slices, or sprinkle on some queso fresco. (I also like the idea of Pistachio Guacamole for extra crunch!)
Get the Pistachio Guacamole Recipe