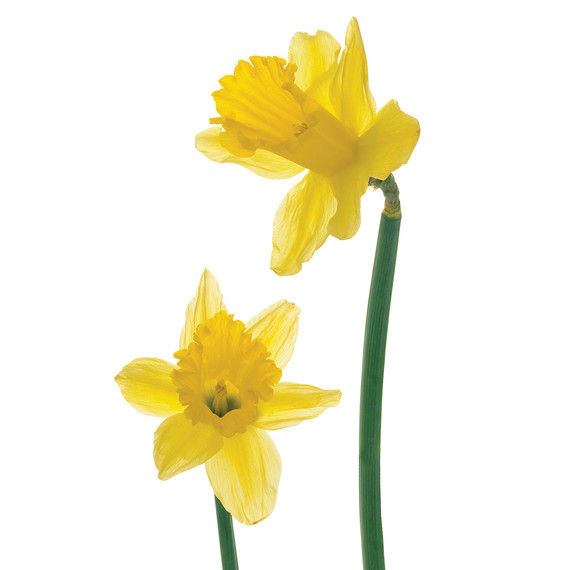 Gardening is like being on a constant roller coaster. Some plants thrive in even the worst conditions, while others defy our best efforts and fail to do well. I am saying this not to discourage you but to let you know that even the most experienced gardeners have challenges and loss, and then we move on. There are times when I am looking in my garden and border beds wondering what ever happened to a plant I was sure would delight me for years. Sometimes the blame goes to critters and other times there is no explanation. So, don't worry about!
If you think you don't have a green thumb, there are perennial and annual plants that are easy to grow and beautiful to behold. But again, if they don't work out, remember it's probably not your fault.
Daffodils
Did you know that deer don't like daffodils but love tulips? I didn't, and found out when the tulips I planted were chomped off as soon as they appeared. Needless to say, I have planted lots of daffodil bulbs in the fall over the years, and we enjoy their vibrant color in early spring. Other delightful bulbs that are deer resistant are daylilies,snowdrops, alliums, grape hyacinth, and frtillaria. If you can't live without tulips, try surrounding them with the bulbs that deer and squirrels won't touch, and your tulips will probably (fingers crossed) be safe.
Take a Peak at Martha's Daffodil Planting Plan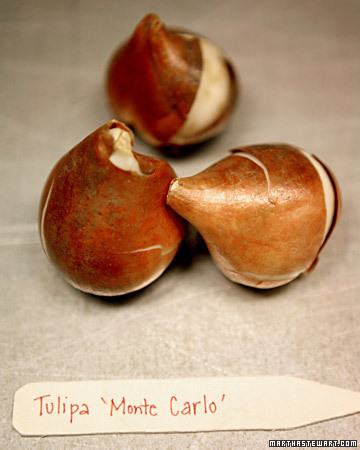 Bulbs
This is a good place to start when choosing plants you can't kill. They are fun to plant in the late fall before the ground freezes. Just as soon as spring feels like it can't arrive soon enough, there they are, popping up even through snow. And the greatest miracle is that they grow back every year, after spending the winter regaining their strength. I know that is not a news flash, though when we had a bulb planting event in a New York City park, I was amazed how many volunteers didn't know what a bulb was and that they are planted in the tall to emerge in the spring, even though everyone has certainly seen daffodils. Lilies grow from bulbs too, and give a lot of bang for the buck. A friend brought me a lily in a pot years ago, and after it died back I planted it by the porch. Every year it comes back, filling the area around it with a delicate fragrance. Amazingly, it has naturalized, meaning it reproduces (as do daffodils) and now at least nine stalks reappear each season.
Get Martha's Tips on Bulbs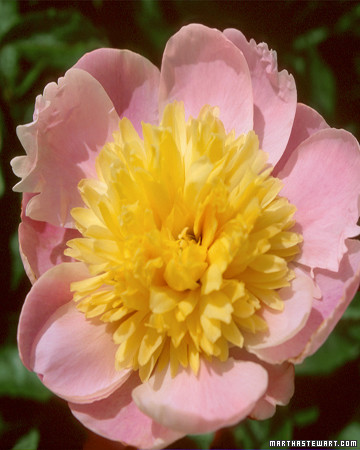 Peonies
My favorite plant for the beauty of its colors, soft blooms, and fragrance is the peony. Mine come back every year, even after being transplanted from a shady spot. A friend nearby has peonies in her yard that she dug up from her grandmother's garden years ago - this is a plant you really cannot kill, some have lived over a hundred years! Peonies grow from tubers, and do their best in rich soil in a sunny spot. They might not flower in the first season, but they are worth the wait. Peonies are perennials, meaning they reappear every year, as are the other plants I have mentioned. Perennials are rewarding and you can't go wrong with plants like these, that grow in most zones and love the chill of a cold winter that encourages bud formation.
Just for You: Peonies 101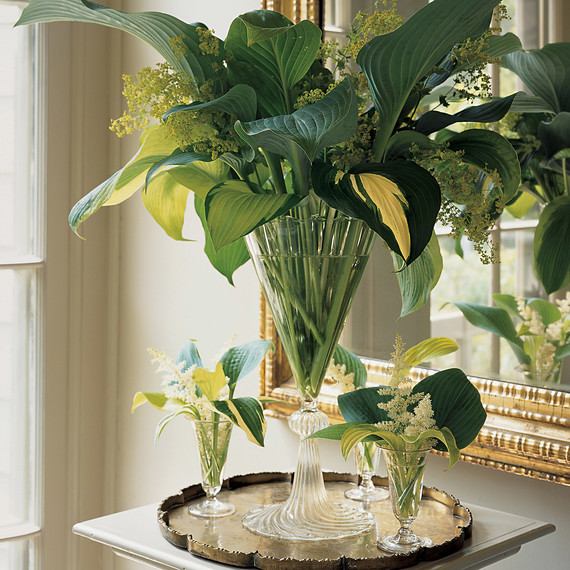 Hostas
Another perennial plant that never fails to grow back is the hosta. If you have eye for subtle colors and patterned leaves, hostas are the go-to plant. Every year I think mine have disappeared, but then they are, poking through the soil, unfurling their foliage as the weather warms. Late in the summer the plants send up blue spiky flowers. Hostas increase in size and can be divided easily by pushing a shovel through the plant and digging out a section. Deer and rabbits do like to nibble them, so I have planted mine around the house where the animals won't go, unless they are starving. We have trees shading the house, extra good for the hostas as they grow best in shade. One year the deer must have been extra hungry because they nibbled at the leaves, but by next season the plants grew back as lovely as ever.
Learn All About Planting Hostas in a Shade Garden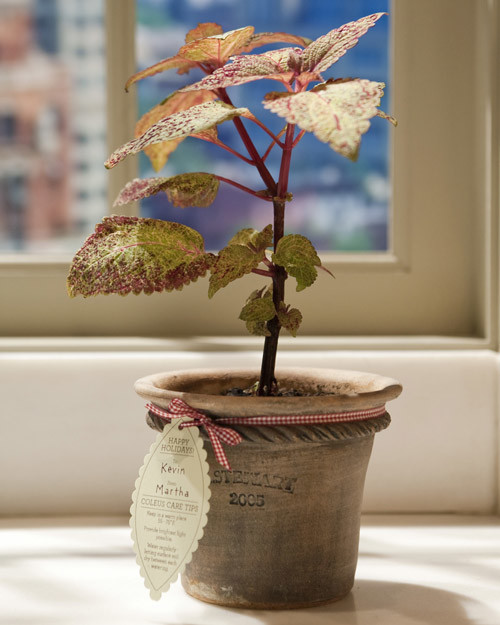 Coleus
Coleus is an all time favorite plant and so easy to grow in your garden or in a container. There are many varieties of shapes and colors, and when combined in a big pot on a terrace, they make a glorious display. You will look like you are a genius at combination planting, pair tall ones, bushy ones, and ones that drape over the pot sides. They are not persnickety and thrive under most conditions, even in shady locations. Just remember to water regularly if the coleus is in containers, soil in pots dries out quickly. Petunias also do well in pots or border beds, and are reliable long season bloomers....yes they might have been your grandmother's favorite flower, but give them a try. Now get growing.
Learn More About Coleus Plants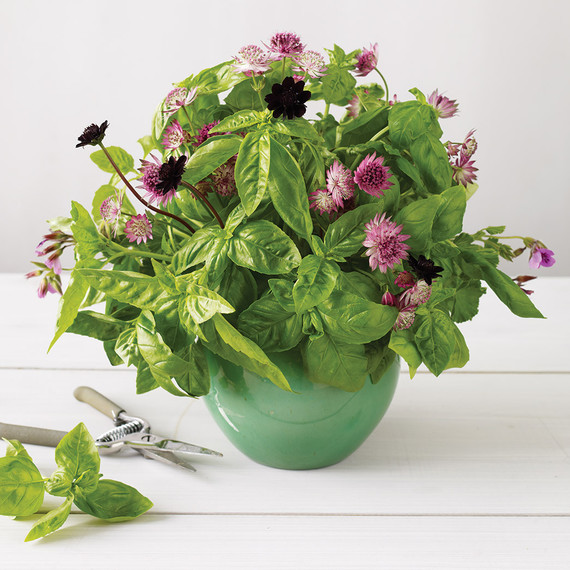 Annuals
If you want to have bragging rights to a lovely garden and impress your friends with your growing prowess, check out these success-story annuals. Cosmos are graceful, wispy beauties -- they sway in the breeze and are look great in a bouquets. Despite their delicate look, they are not hard to grow. Pinch away blossoms that are spent, and your cosmos will bloom all summer. I am mad about zinnias and purchase my seeds from Hudson Valley Seed Library, a local organization that raises plants that grow best where I live, harvests the seeds, and makes them available in artful packets. Zinnias never fail to grow tall and stately, in a riot of bright colors, with no care what so ever by me, I just press the seeds into the soil. They partner well with cosmos for a tabletop display. My number one reason for loving these annuals is their power to attract bees and butterflies to the garden, seeking life giving nectar. Sunflowers are to me a most rewarding flower, also an annual. Depending on which ones you choose to plant, they can grow over 8 feet tall, lording their majesty over the shorter flowers. Bees and butterflies also love them, and their seeds provide food for the birds at the end of their growing season. Grow some shorter ones too (I love the dark brown chocolate sunflower) if you are a nature watching nut, it is endlessly entertaining to watch the bees flit from flower to flower. Sunflowers are a miracle to me, press the seeds into just about any kind of soil, and the display will look like a field in France.
Try These 8 Easy Annuals for Beginner Gardeners