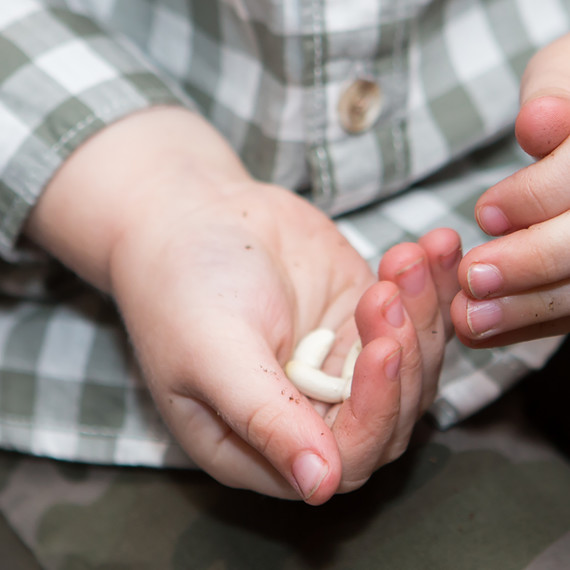 Spring has sprung! Celebrate the season with children by getting together with friends for a weekend project to plant and grow kid-friendly gardens in egg cartons. This fun project is an enjoyable and rewarding way to learn about seeds and how they grow, and teach lessons of sustainability. The project also plants the seeds for the love of healthy foods, and nourishes a future love of gardening.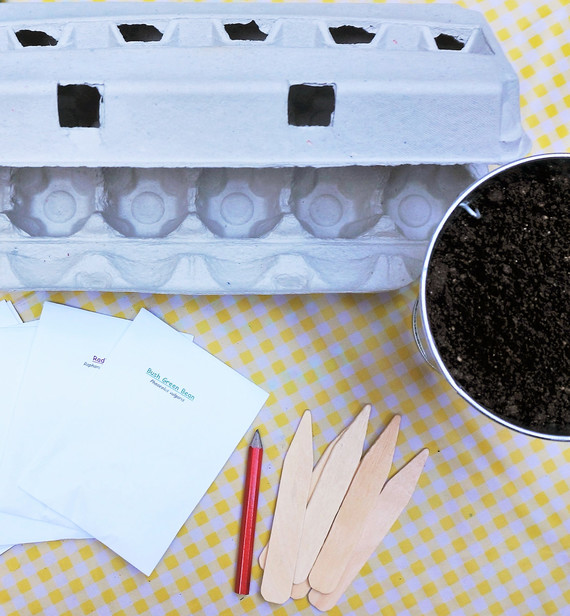 Simple recycled egg cartons make a perfect garden project for children. The simplicity of this project is great -- it can be done with household materials, and planted in the smallest of spaces, apartments or any urban environment. The egg carton container serves two purposes -- as a great separator for the seeds into planting pods, and a first-hand lesson in recycling. Here's what you'll need to get started:
Egg carton
Soil
Seeds
Popsicle sticks
Pencil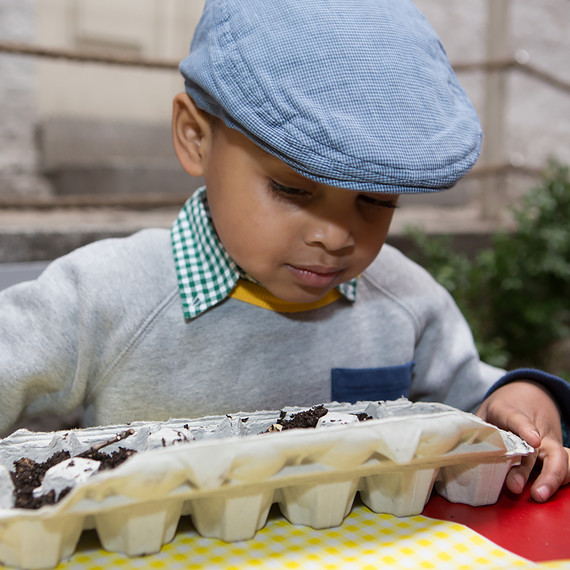 To make your miniature gardens, start by cutting off the top of the egg carton at the hinge. Carefully place soil into the container, distributing evenly between the compartments.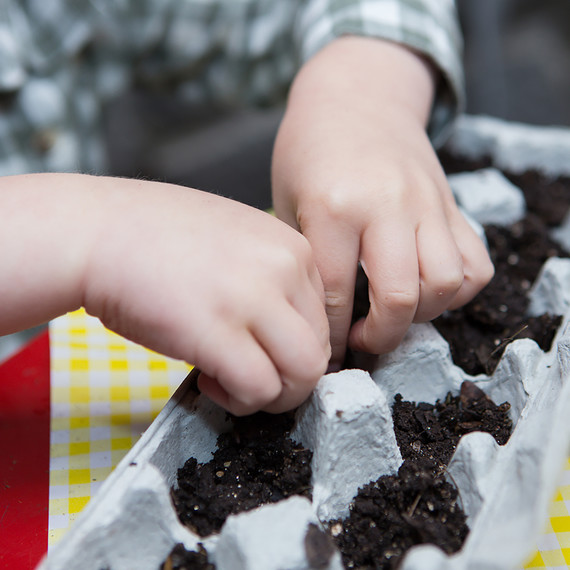 Next, pack the soil gently to ensure it has fully filled the compartments.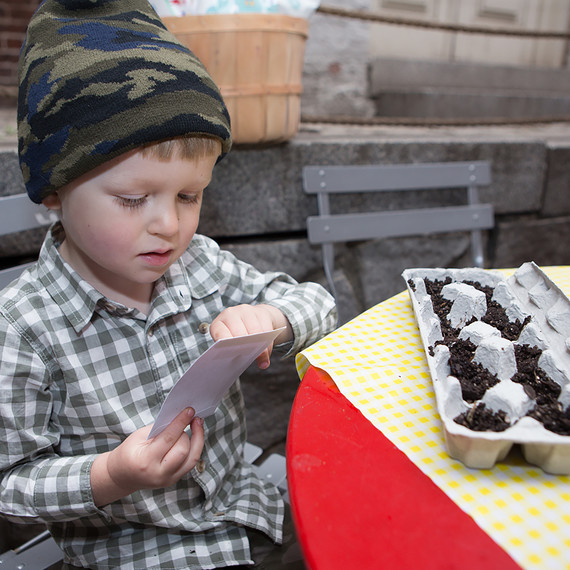 Now you're ready for your seeds! We chose a vegetable medley for our garden that included green beans, summer squash, baby carrots, radishes and cucumbers. We also added seeds for our favorite summer fruit friend -- watermelon.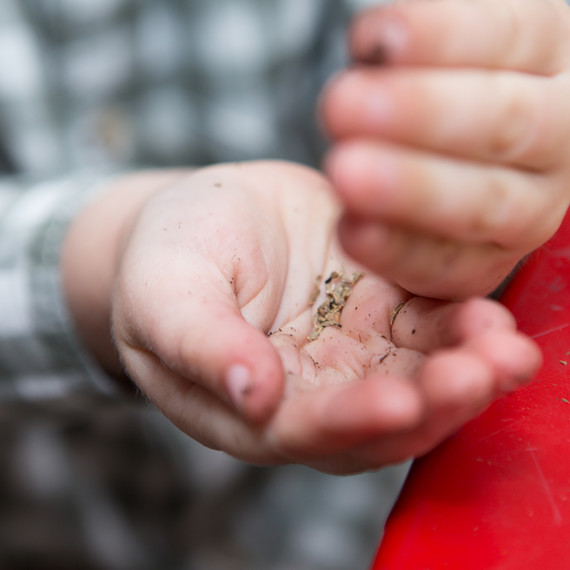 Remove the seeds from the packet. Children will love this part -- how the seeds look and what size they are is always a surprise! Learning about the different seed textures and colors is a wonderful exploratory and sensory lesson.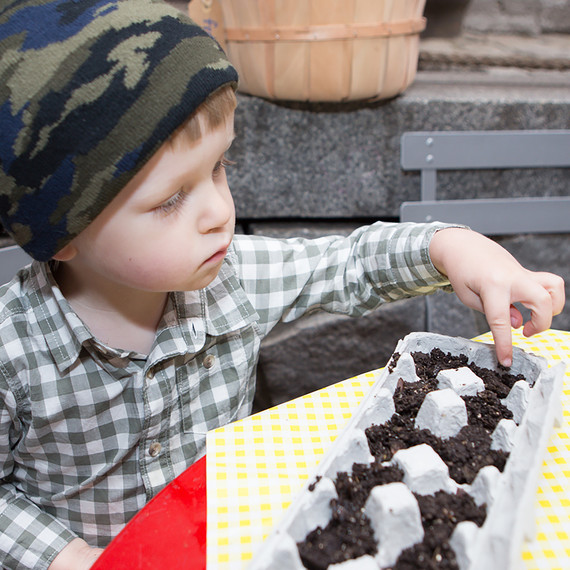 Now it's time to play in the mud! Have your kiddos gently poke holes into the soil within each compartment. This hole gives the seeds a space to be placed for growing.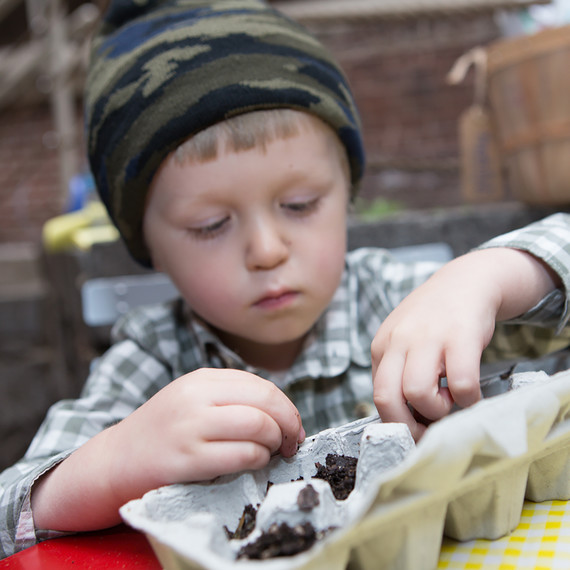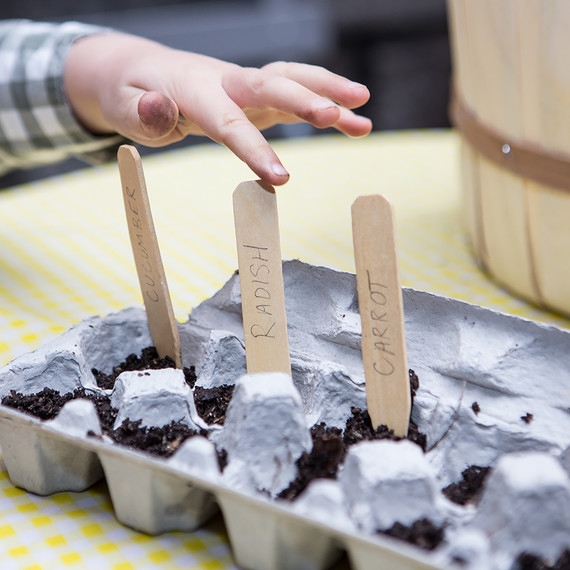 Use a pencil to write the plant names on the wooden sticks and place them gently in the correct compartments. This will make it easy to identify the seeds later as they start to grow!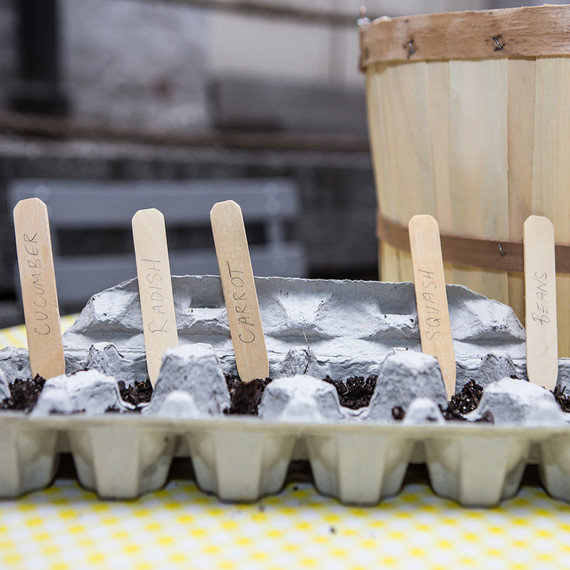 Lightly water the seeds and place in a sunny location. The magic happens fast -- expect to see little sprouts in a matter of days. Children will love to watch the seeds grow! For added fun have children keep a daily journal, recording the height and growth of the plants. Once the seedlings are 3-4 inches tall (or 3 weeks old) transplant to a sunny location in a garden or large container.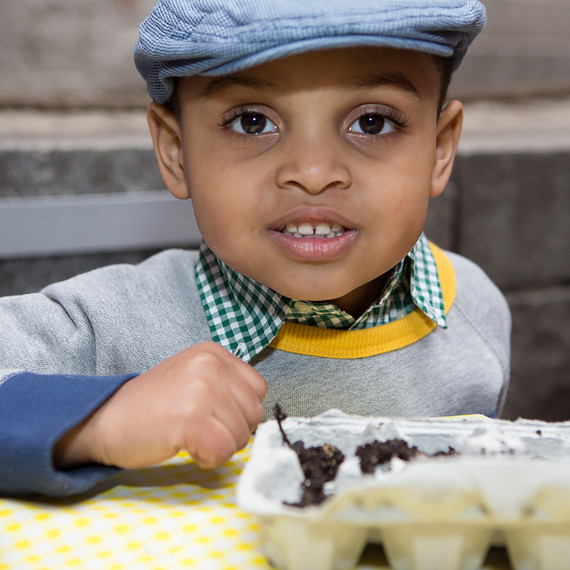 This is such a fun weekend project for friends. There is nothing better than seeing children learn and explore together. The fun continues at FreshKids -- check back soon as we replant the seedlings into a school garden and celebrate special organizations that connect kids with real food so they can grow up healthy!