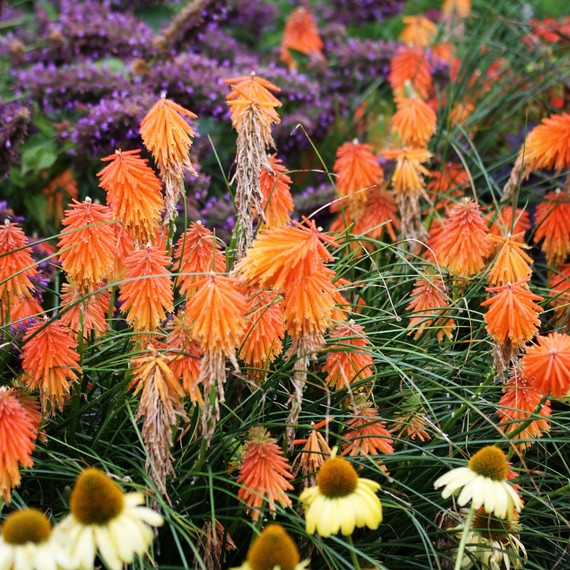 The summer garden is a rhapsody, alive one moment with short-lived blooms, and in another with more seasoned and reliable perennial flowers. The season saunters along with fleeting form and irregular pace. A well-planned garden can be bountiful and beautiful in the summer months, even though the season comes with its challenges -- thunderstorms, humidity, and drought, for example. Although the weather can be temperamental, perennials can usually stand up to the challenge. Below I share seven of my favorite perennial flowers that bloom during the warmest months of the year.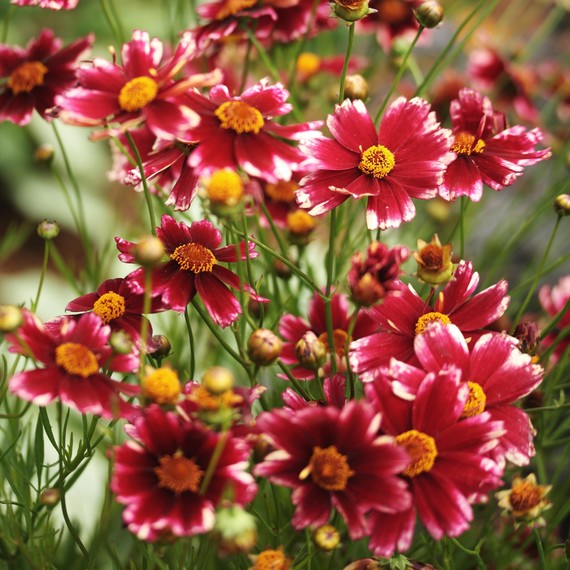 Coreopsis 'Cranberry Ice'
The perennial flowers of Coreopsis 'Cranberry Ice' pile on with each passing week -- perhaps presenting us with the quintessential lesson of summer: let there be flowers, effusively, please.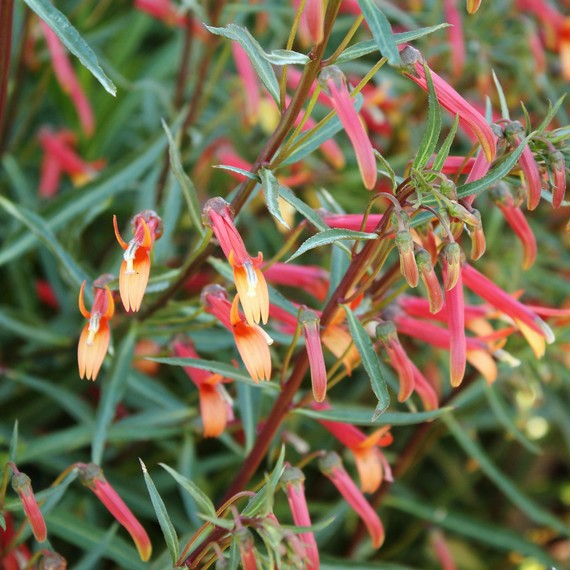 Lobelia laxiflora
I loved Lobelia laxiflora's flowers -- it reminds me of a festive display of candy corn and red hots. I've been equally impressed with its adaptability: this plant looks just as fine in Oregon as it does in North Carolina and Texas, regardless of the sun exposure or soil type. Its flowers sizzle through high summer in defiance of dry weather and intense sunshine. In short, this is a beautiful, hardy plant.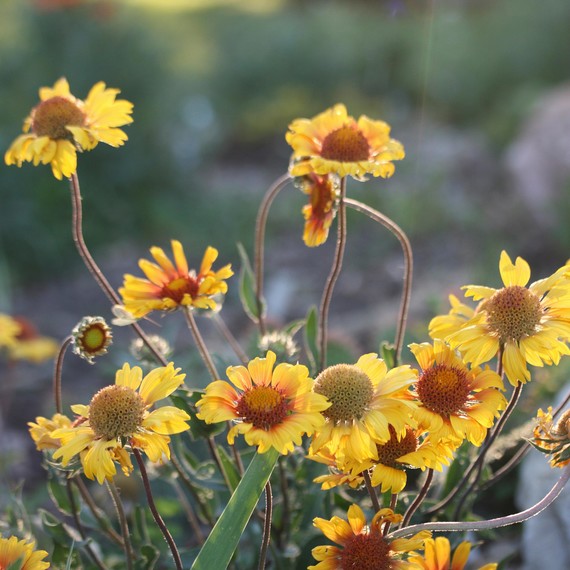 Gaillardia aristata
Gaillardia aristata flowers for months, often from early June through early September. The cheery yellow flowers will look radiant in the sunshine and provide beautiful ground cover.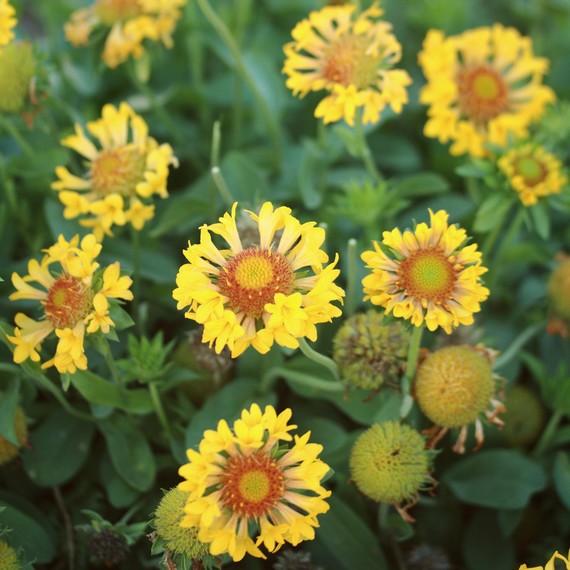 Gaillardia × grandiflora 'Moxie'
Gaillardia × grandiflora 'Moxie' is a stunning yellow yowler. Moxie is an all-star, regularly flowering from mid-May through frost, even without supplemental watering. Though in the heat of summer its effusion of perennial flowers may not equal its spring and fall displays, its ever-present radiance is hard to deny. Flowering effortlessly in bright exposures and decently draining soils, it's a fluted charmer, evoking the memory of the popular 'Fanfare.' And its architecture? Mounded, compact, and superb -- no flopping or flailing with this one.
Cuphea 'David Verity'
A two-foot-tall (and wide) hybrid of the shrubby, many-flowered C. micropetala and the low-growing C. ignea, 'David Verity' just keeps producing gorgeous little flowers, whether grown in Georgia as a landscape shrub (where it just keeps getting bigger) or in Chicago as a container feature. Hardy to zone 8, it prefers consistent moisture and a bit of shade but will do fine in short dry spells and full sun.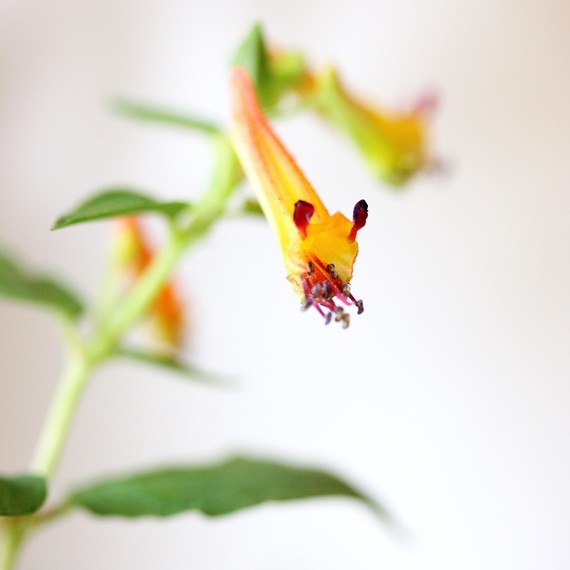 Cuphea 'Strybing Sunset'
If you're blessed to live in zone 9, you should grow Cuphea 'Strybing Sunset' -- no excuses or exceptions. When grown in this climate, it will grow into a compact, colorful shrub with hundreds of tubular, orange-zest flowers. For the rest of us, it's a head-turning container plant, dressed with citrus-y pizzazz.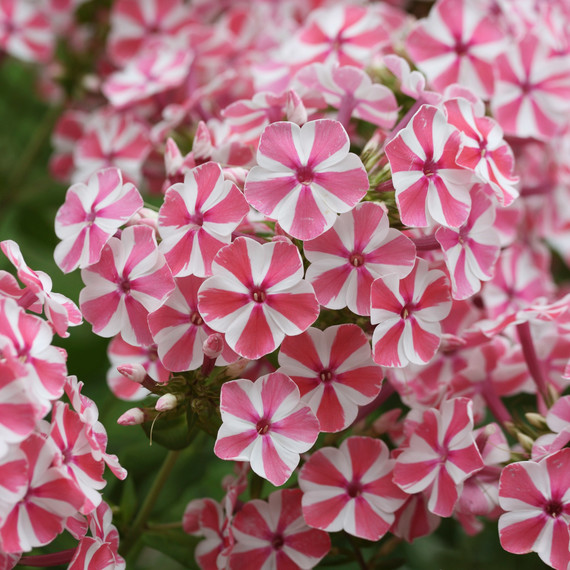 Phlox paniculata 'Peppermint Twist'
Native to North America and represented in American gardens since Colonial times, phloxes are the very definition of what it means to be a perennial flower. Phlox paniculata is a classic; adored for its heady clouds of flowers. Modern varieties like 'Peppermint Twist' rate best-in-class for their hardy flowers, stouter compose, and heady fragrance.
Learn more about Kelly Norris' favorite plants in his new book Plants with Style.