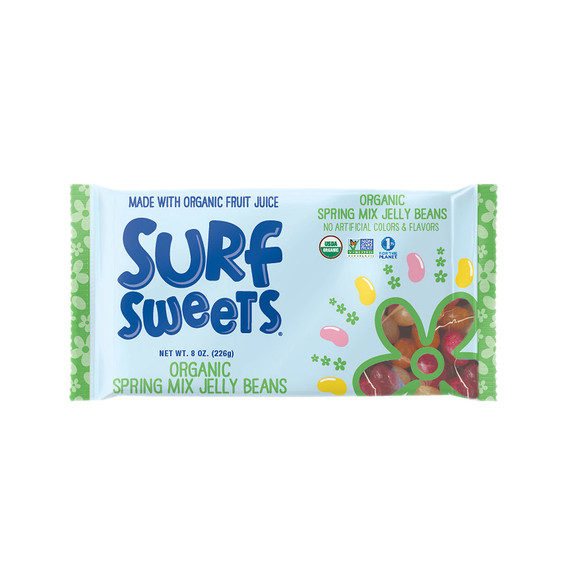 Jelly beans are one of the most popular candies on Easter. From filling eggs for your Easter egg hunt to decorating cakes and cupcakes, these pretty little beans are simply delicious. Buyer beware, as not all jelly beans are created equal! Most commercial brands are made with artificial colors, corn syrup, and modified food starch. The Spring Mix Jelly Beans from Surf Sweets are a mix of fruit flavors including tropical punch, watermelon, and mixed berry. Made with organic fruit juice, organic black carrot juice, and organic turmeric, each serving also comes with 100% RDA of vitamin C. Bonus!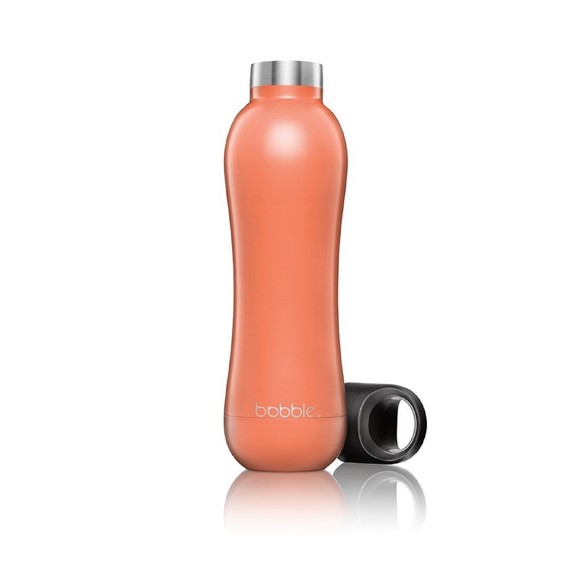 A fun "non-food" gift for your Easter basket that comes in pretty pastels are these water bottles from bobble. bobble Insulate bottles keep liquids hot for up to 12 hours and cold for up to 24 hours–--long enough to find every last egg at this year's Easter egg hunt!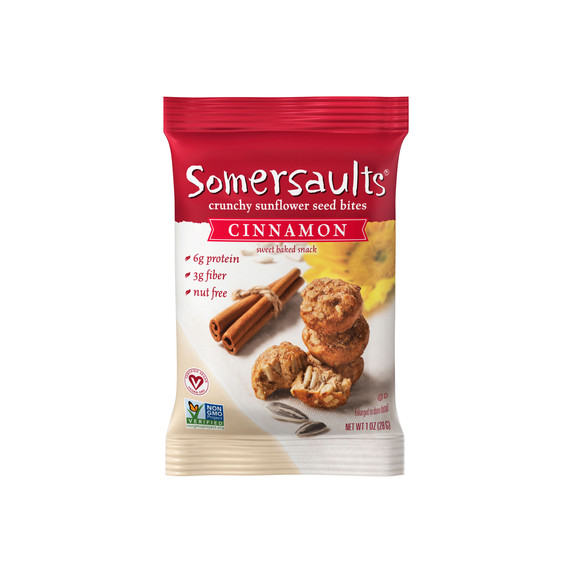 While we all look forward to candy treats on Easter, sometimes we just need a little crunch that will satiate. Somersaults Cinnamon bites are a great addition to any Easter basket. These good-for-you sweet snacks are made with sunflower seeds and baked whole grains. This nut-free snack has only 5 grams of sugar, 6 grams of protein and 3 grams of fiber; it's a treat that will keep your tastebuds and waistline satisfied. Studies show that cinnamon spice has a positive effect on lowering your blood sugar naturally. Sounds like another good reason to indulge!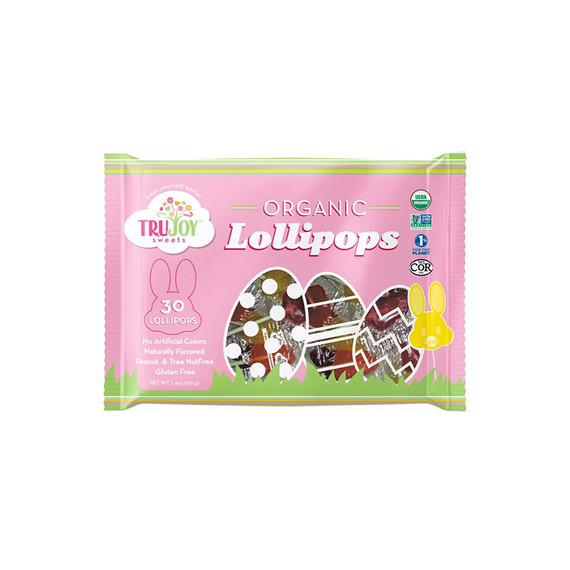 For something that is a sweet treat, the ingredients in standard lollipops are nothing short of chemical and artificial additives, colors, and flavors. Well, get excited because a better for you option exists! The Organic Bunny Shaped Lollipops from TruJoy Sweets, contain five ingredients with the words natural or organic in front of them. With three different flavors -- lemon, strawberry, and watermelon -- these treats are perfect to share with your kiddos on Easter.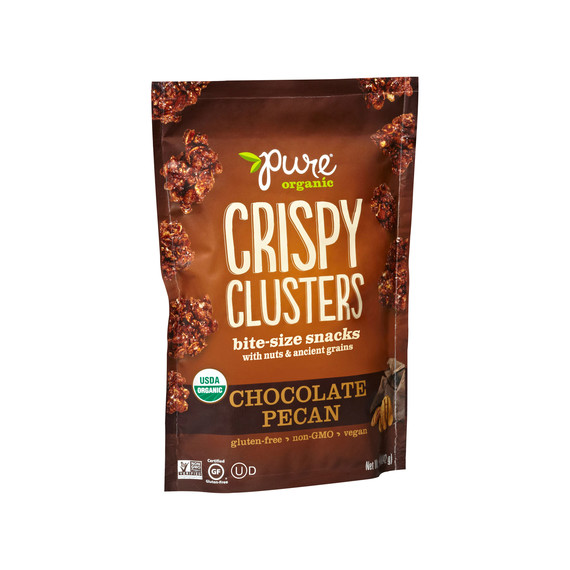 Between the milk and white chocolate-covered eggs and bunnies, sometimes we want something a little more sophisticated to satisfy our chocolate cravings! The Chocolate Pecan Crispy Clusters from Pure Organic are a light and indulgent chocolate treat perfect for your Easter basket. Made with a delicious blend of crunchy ancient grains -- like quinoa, brown rice, flax and amaranth -- combined with sweet and salty pecans and dark chocolate, each serving is as equally healthy as it is delicious. With only 120 calories, 4 grams of sugar, and 3 grams of fiber per serving, these clusters are a great spring treat for the family. Bonus: They are USDA organic, Non GMO Project Verified, gluten-free, soy-free, kosher, and vegan!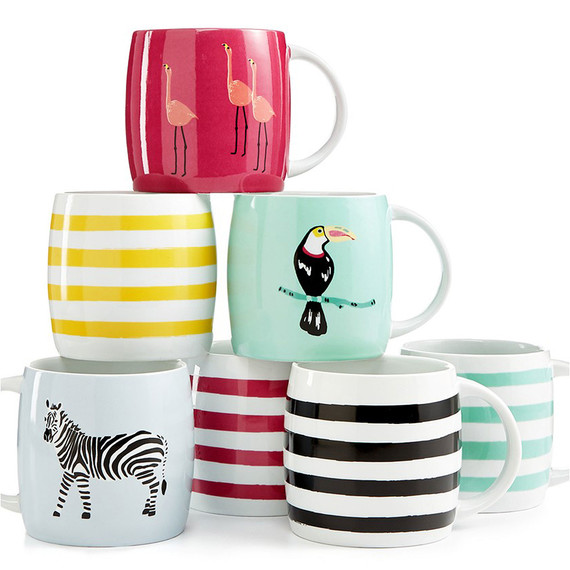 For your coffee and tea drinkers, mugs are a perfect gift for an Easter basket! Anyone who knows me also knows my love of prints and design! I love the Whim Mugs which are a part of the Martha Stewart Collection at Macy's. My mom, who is an interior designer, always recommends pairings of 3, so I would mix and match several of the designs together!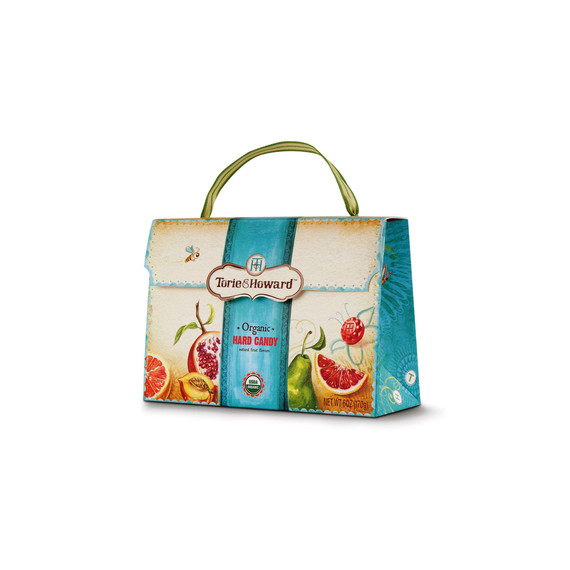 I can't get enough of this petite handbag topped with a striped grosgrain ribbon for a handle from Torie & Howard. With four delicious assorted flavors of hard candy in each handbag, d'anjou pear & cinnamon; pomegranate & nectarine; blood orange & honey and pink grapefruit & tupelo honey, you can feel good about sharing and enjoying these candies with friends and little ones. The all-natural hard candies are kosher, certified USDA organic and contain no genetically engineered ingredients, corn syrup or artificial dyes.