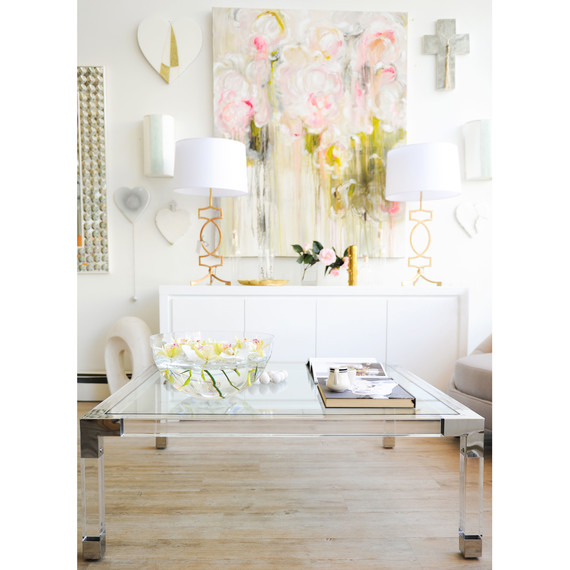 Anyone who has decorated, renovated or built knows it can be a long process that can be both emotionally and financially draining. Even with the help of a designer, there are so many decisions to be made and lots of moving parts to keep track of. So often, I see clients get burnt out towards the end of the project. Thinking about coffee table decor at the end of long process isn't always top priority. 
Usually around this time, I ask permission to photograph the project and style it for photos. We bring in art, books, decorative items, candles and even flowers to make the space look photo ready. It never ceases to amaze me how much these little details can transform a space and bring life into it. Obviously, my clients feel the same way since I usually come home empty handed once they have seen the final result after deciding to buy all (or most) of the goodies we arrived with.
On the other hand, I've had a number of clients come to me who have done the first 90% themselves and just want help to tie everything together. What does all of this mean? Styling isn't always as easy at it looks. I have spent hours (seriously!) perfecting one book shelf or bedside table, fussing around and trying this that and the other thing until I have found a combination that feels stylish, natural and harmonious.
Knowing how tricky this can be, I wanted to put together a little how-to guide on styling your coffee table. I paired up with my favorite design boutique in Vancouver, Peridot and styled some tables in their store (one square, one round) with some of their beautiful accessories.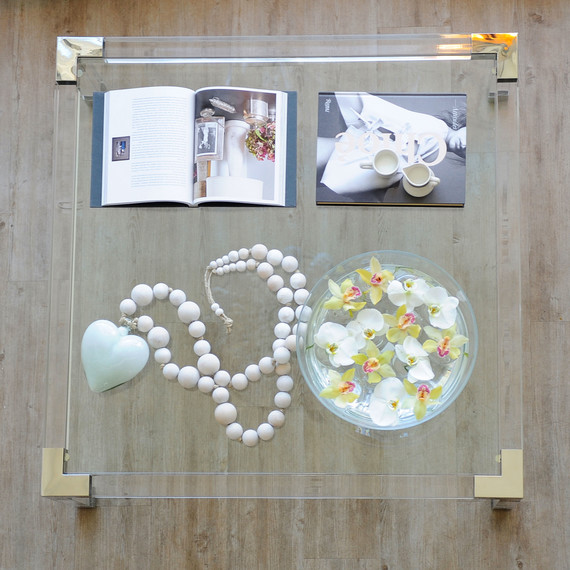 Section of your table into sections or quadrants. Whether you're working with a round, square or rectangular space, I always like to spread out my items in a (somewhat) organized manner.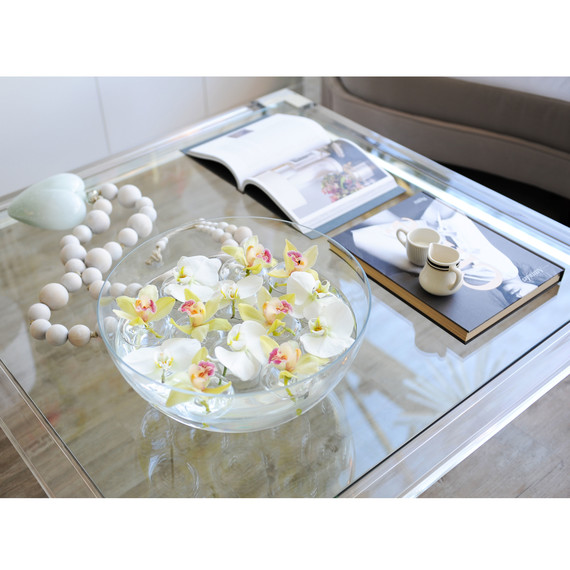 Play with heights. Have fun playing around with a combination of levels, it adds variety and visual interest to your tablescape. Just make sure to keep overall balance in mind.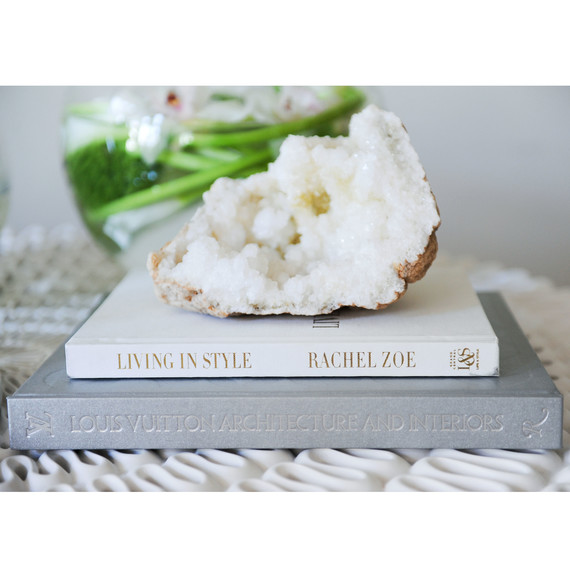 I am obsessed with coffee table books. It's such an easy way to say a little about who are you. Are you a car fanatic? Shoe hoarder a la Carrie Bradshaw? The subject matter makes things personal.
On one my tables, I even opened a book. Simple and obvious sounding, I know -- but you rarely see open books on styled spaces. It's an easy way to bring in color and an artistic flair (you could have the page open to your favorite painting in an art book). As soon as you tire of it, literally a flip of the page later and you have new coffee table decor!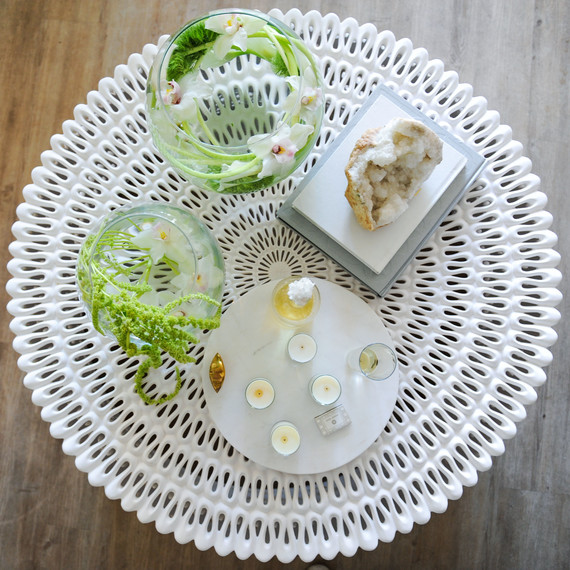 Add something natural. Add something natural. I adore having fresh cut flowers in the house. For this project, I had the amazingly talented team at Granville Island Florist put together some unexpected arrangements. I'm always looking for ways to do things that are a little out of the box, and what better way to make things unique than having a bowl of flowers instead of a traditional vase? As an added bonus, you don't need to worry about watering these!
On my other coffee table setting, I picked out unique species of flowers that felt unusual to me. Because they were so interesting, I asked for very sparse flowers to just wrap around the vessels. Not only does it look stunning, it's so much more cost effective than having a full bouquet or roses made!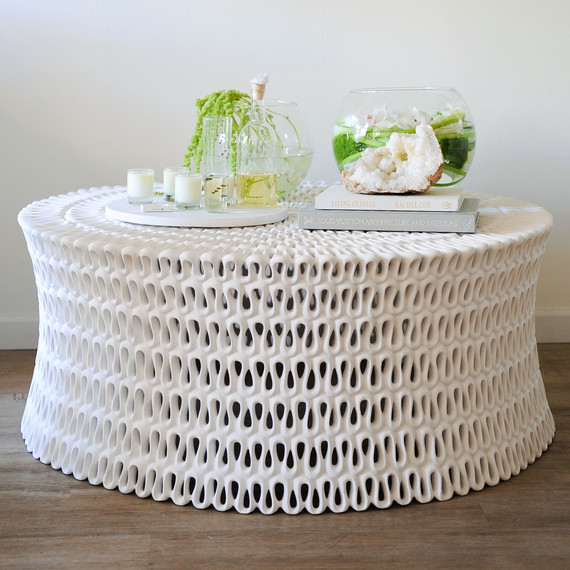 Layers create added depth to your tablescape. Try piling books with other items to anchor them, and keep in mind using different textures whenever possible!
Hopefully these tips help you to create something unique that feels like it represents you or your family. If you get really stuck or overwhelmed, a simple pile of books with a candle and some flowers can never fail and always looks classic. Happy decorating!
Thank you to Peridot for allowing us the use of their store (and beautiful product) for this shoot! Thank you to our talented friend and photographer, Tracey Ayton for the gorgeous photos.