For this charmingly festive napkin fold you can choose standard Easter pastels or make a bold, modern statement by using vibrant colors or whimsical patterns. Think sunny, happy shades or fabric patterns that take inspiration from the holiday. We chose beautiful marigold polka dot napkins that give the table a sense of lighthearted playfulness without losing a stylish aesthetic.
This unique bunny napkin fold looks a lot more complicated to create than it actually is. Guests will be praising your creativity, and it's up to you to reveal just how easy the napkins are to make. The pom pom cottontail and pink nose can be stitched on by hand  -- and are easy to remove post-brunch. We prefer cloth napkins; they're a worthwhile investment because you can use them time and time again.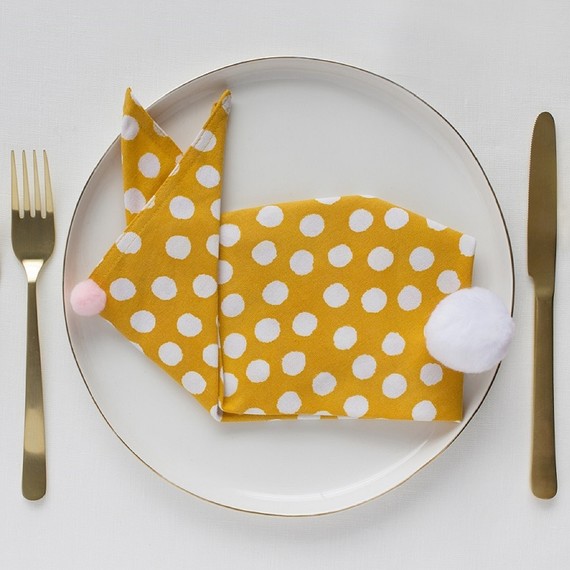 Materials
Napkins of your choice
Iron and ironing board
Hand sewing supplies
½" pale pink pom-poms
2" white pom-poms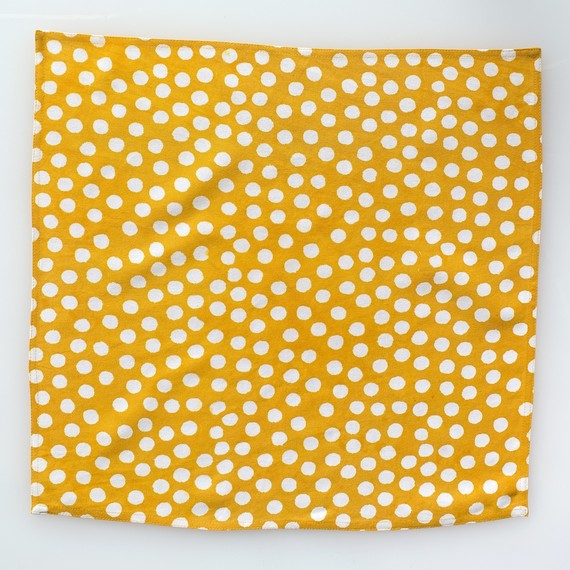 1. Carefully iron your napkin flat. Don't worry if it's not perfectly square -- the end results will be great regardless.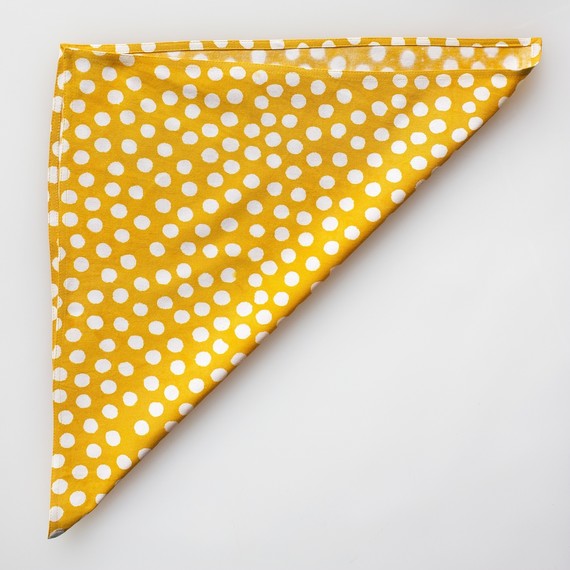 2. Fold napkin in half diagonally, creating a triangle.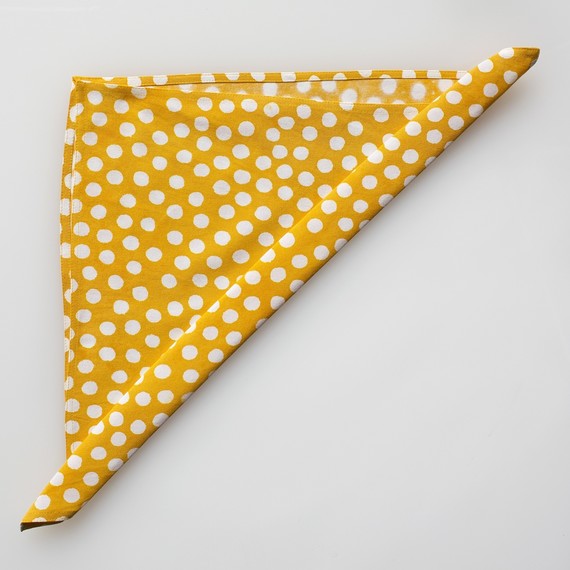 3. Along the center diagonal crease, fold over roughly 2" of the napkin.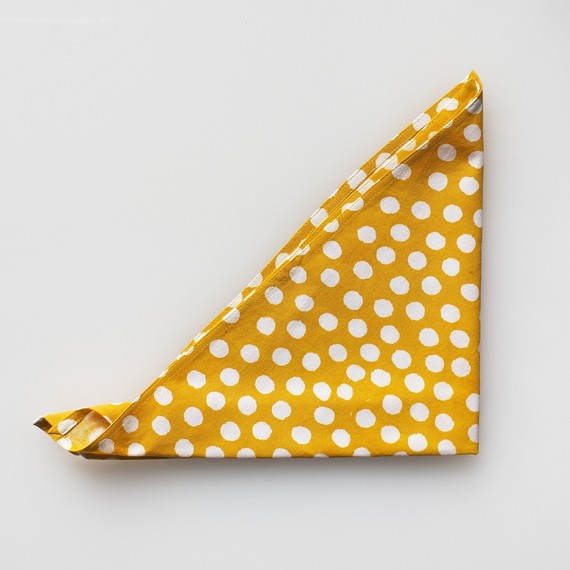 4. Fold in half again to create another, smaller triangle.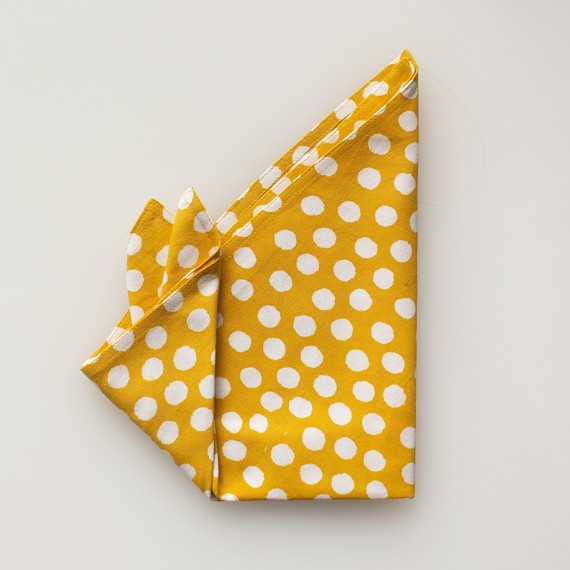 5. Next, fold the left side up at a 90-degree angle as pictured.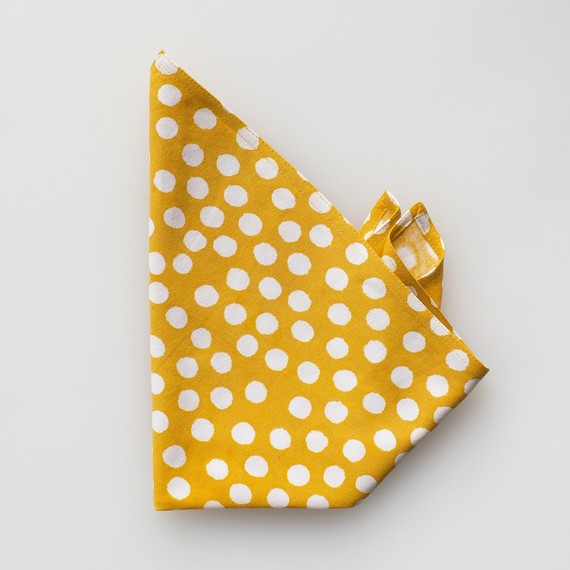 6. Carefully flip the napkin over.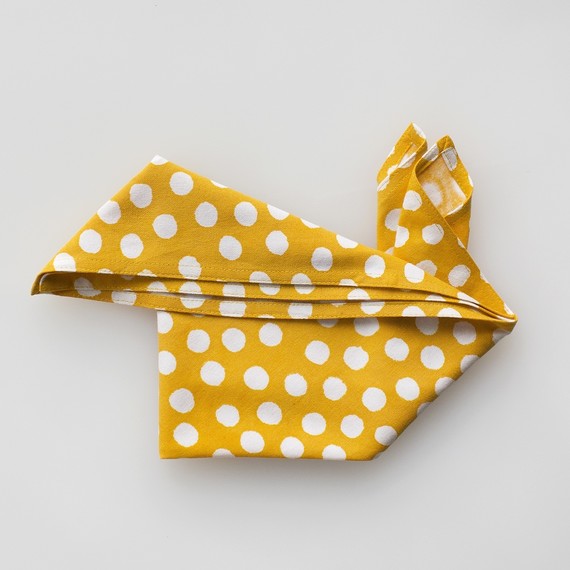 7. You can start to see the bunny taking shape as you fold the top point down to create another triangle with the straight line going from the far left point to the far right point as pictured.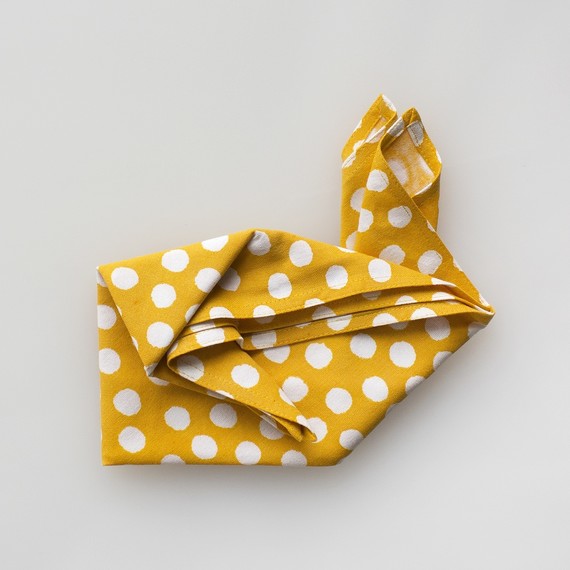 8. Taking that same portion on the left, gently fold and tuck the point under to create the curve of the bunny's back.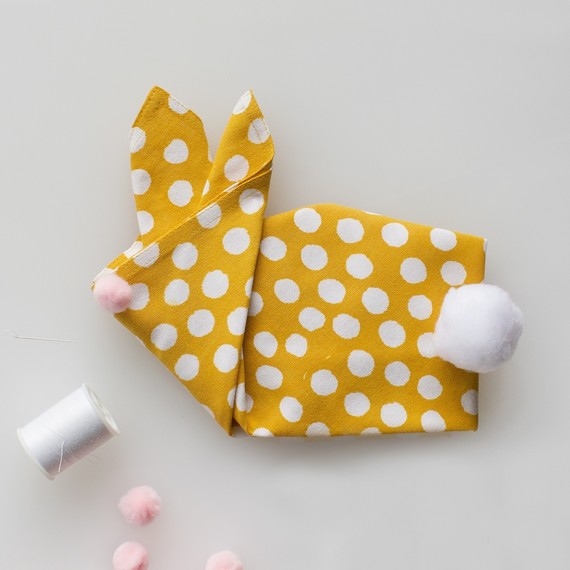 9. Flip over again to place the pom-pom finishing details. Carefully stitch them into place with just a couple hand stitches on each. These will be easy to snip off later.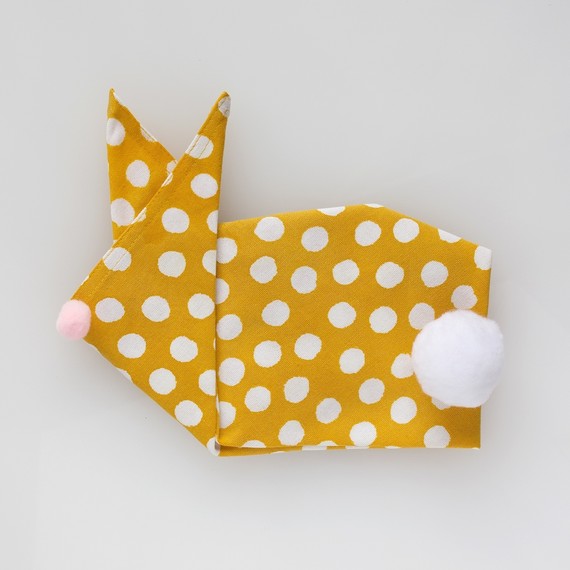 10. After the pom-poms have been attached, carefully iron the napkin by pressing all of the folds into place and finessing the placement of the ears. Add to each plate to amuse and delight your guests!