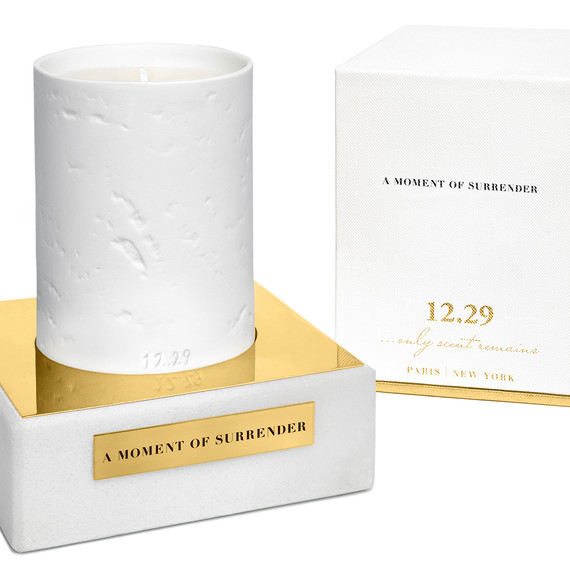 Whether it's the smell of your mom's freshly baked cookies or clean laundry straight out of the dryer, we all have those familiar scents that, "smell like home." Chances are, you could walk into your home blindfolded and recognize where you are, just by the smell. But how do you find that perfect, signature scent for you home?
Thanks to the dynamic duo of 12.29 -- an olfactive branding company that designs custom scents for luxury brands -- you can find your signature home scent by combining your style, décor, and color scheme. The twin founders, Dawn and Samantha Goldworm have been in the industry for over a decade, Dawn is "the nose" behind the heavenly fragrances, and Samantha handles the business side. 12.29 candles are all about communicating a message, as Dawn and Samantha believe, "your sense of smell is the closest link to memory and emotion." Due to synesthesia (a neurological condition in which one type of stimulation evokes the sensation of another), the twins have the gift of seeing colors from a smell, enabling them to master the pairing of a fragrance to a person, boutique, or home.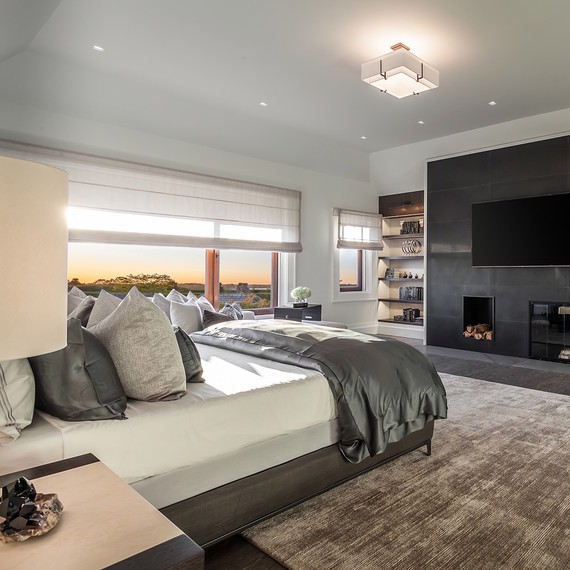 Hamptons Vacation Home
The contrasting textures of satin, chenille and wood offer feelings of comfort and sensuality. The soft grey and muted earth tones also lend to a relaxed and warm environment with notes of amber, deep woods, musk and incense (candle; 12.29 A DARK AFFAIR).
Image Credit: Sojo Design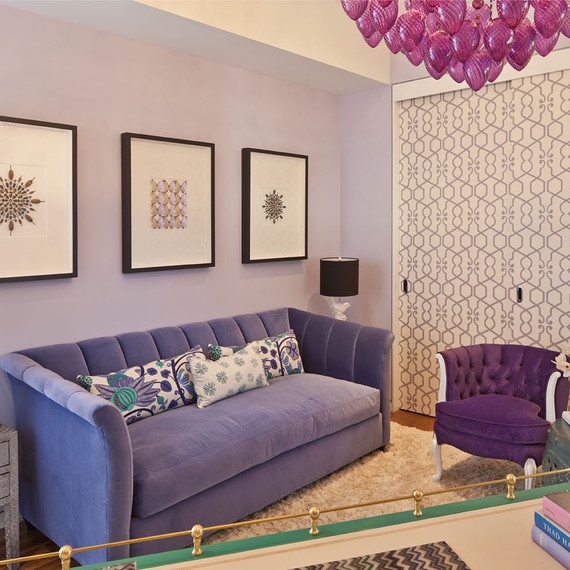 Hollywood Glam
Plush purple velvet with contrasting black accents create a fun, easy space for entertaining and socializing, with notes of saffron, leather, and comfortable woods (candle; 12.29 FORGET EVERYTHING BUT ME).
Image Credit: Jeneration Interiors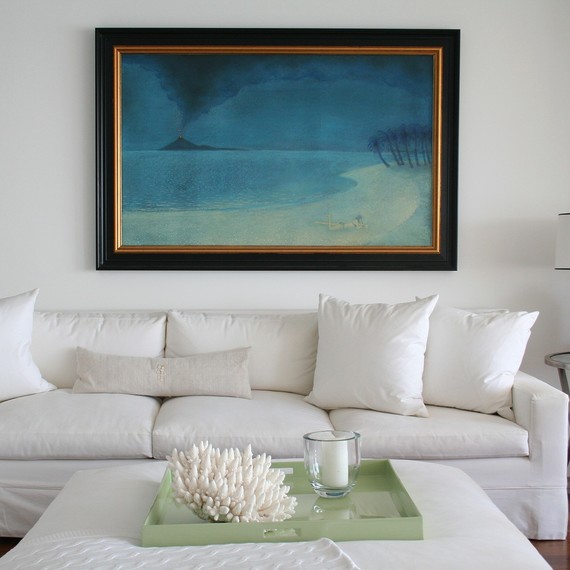 Boca Grande Beach House
The room projects a clean, fresh and modern aesthetic. The white furniture and complimentary sea colors give a slight vacation/ beach vibe, topped off with notes of wet fruits, sparkling citrus, dry woods and white musk (candle; 12.29 A MOMENT OF SURRENDER).
Image Credit: Foley & Cox Interiors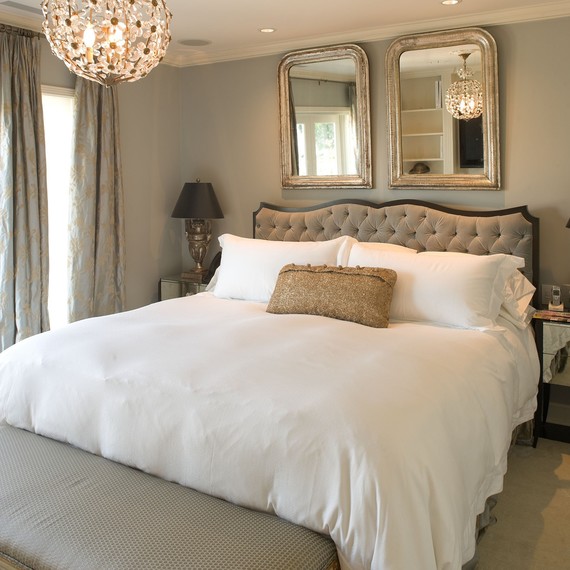 Neutral Charm
Soothing colors of beige, tan, chocolate and white create a modern luxurious statement with a glass chandelier and antique mirrors. This romantic bedroom should use a scent to bring more warmth and relaxation with notes of warm spices, deep woods, tobacco and leather (candle; 12.29 A FORGOTTEN MEMORY).
Image Credit: Hyde Evans Design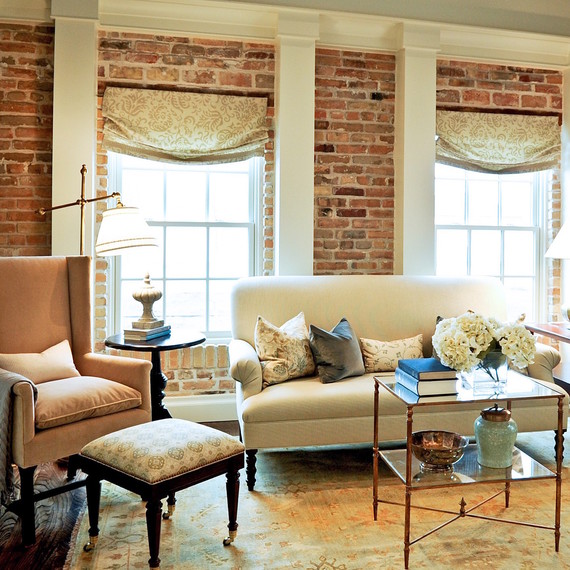 Rustic Farmhouse
The rustic accents of brick, brass and wood bring the outside in, lending to a positive and open space. To continue in this feeling, the scent should be natural, fresh and green, including notes of vegetal greens, wild flowers and sparkling fruit (candle; 12.29 A VIVID AND WILD BEAUTY).
Image Credit: Opal Design Group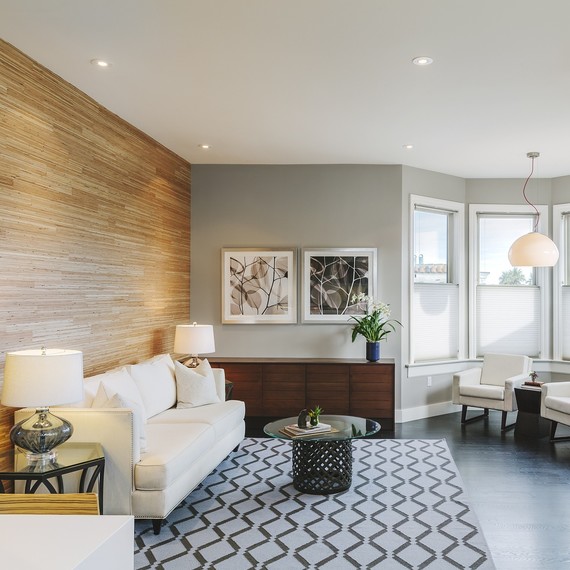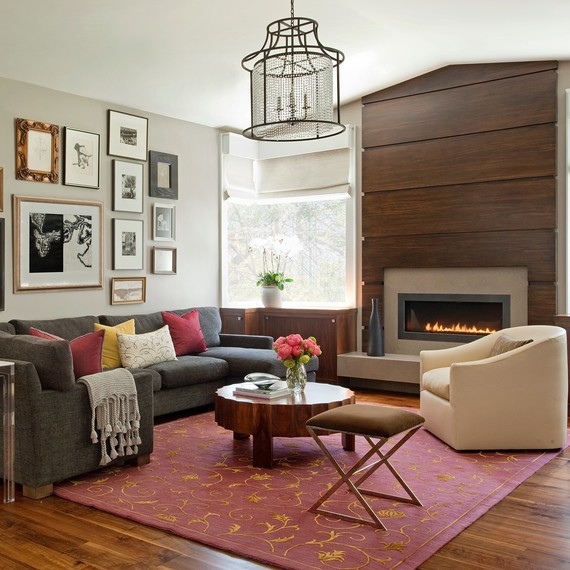 Modern Comfort
The wood paneling and furniture accents create a very homey and comfortable living space. The touches of red and yellow give a bit of pop and optimism, featuring notes of red currant, citrus, rose, deep woods and moss (candle; 12.29 A BEAUTIFUL SACRIFICE).
Image Credit: Miller Design Company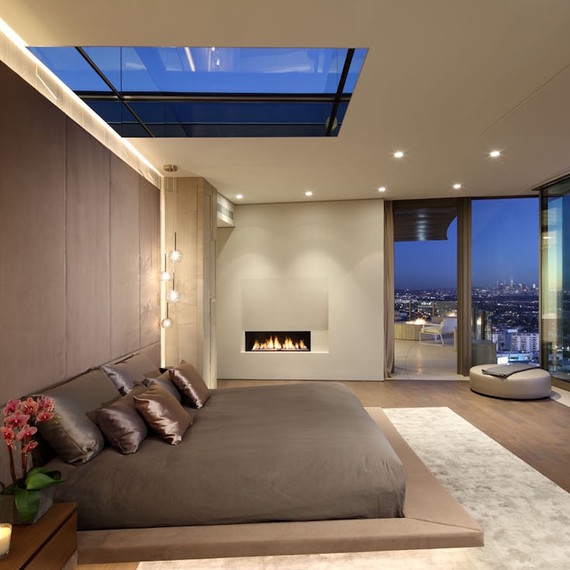 Dreamy Luxury
Warm, sensual and soft, this bedroom is one to indulge in. Earth tones create a feeling of comfort while the view allows you to dream and breathe in notes of chocolate, vanilla, musk and creamy woods (candle; 12.29 THIS FEELS DANGEROUS).
Image Credit: Landry Design Group, Inc.
About 12.29
From scenting the runways of NYFW to curating custom perfume for clients including Lady Gaga, Kate Moss and the Beckhams, the ladies of 12.29 have managed to effortlessly match fashion to fragrance, but the sisters are working hard on bringing the sumptuous scents of 12.29 into your home. Sold exclusively online and at Barneys, 12.29 candles are far from your average candle. For $150 each, the candles are packaged in an elegant white porcelain vessel that is dishwasher safe and refillable. "The candles are objects that you keep, they're not meant to be tossed away," says Samantha. With five original scents and a new collection of three other scents recently released in black porcelain, 12.29 candles are not only aesthetically beautiful and rich in smell, they also burn clean like lace.