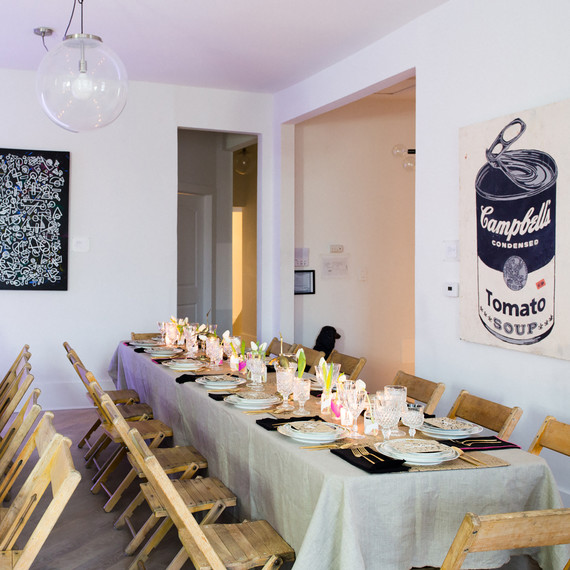 Our most recent Filigree Supper (the "Friends and Lovers" supper) took place at Mr. Clark's penthouse, a decidedly modern space by Bangtel. It's full of black and white details, slick lighting elements, mid century art, and playful objects. Because the space itself is a renovation of an older Chicago building, it was only natural that we continue the remix and take the balance of vintage and modern to the tablescape.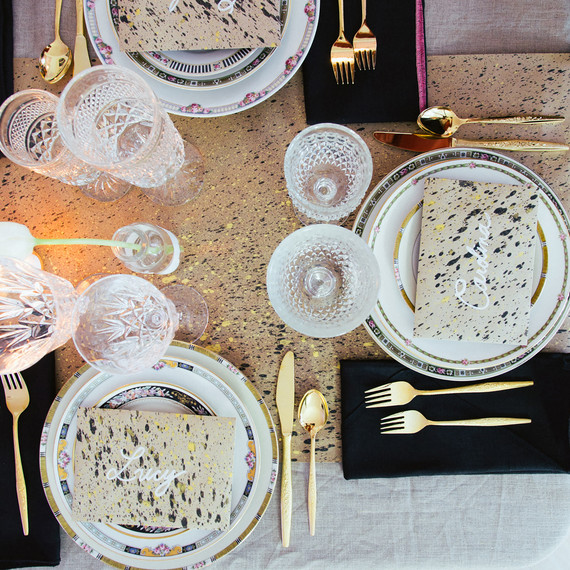 This event was especially exciting because we were able to bring a wide variety of styles to the table, all with varying degrees of modernity. The table was set with gorgeous handmade linens by Dot and Army. The neutral tablecloths were a wonderful base for the rest of china and flatware, and provided a great canvas for the black napkins to really pop. Each of the napkins were edged with a different material! Lydia Crespo of Argaman and Defiance made custom table runners to bring together the drama of the napkins, and gold of the flatware. Because our dinner took place on Valentine's Day, we used the splatter pattern on envelopes, which also served as place cards.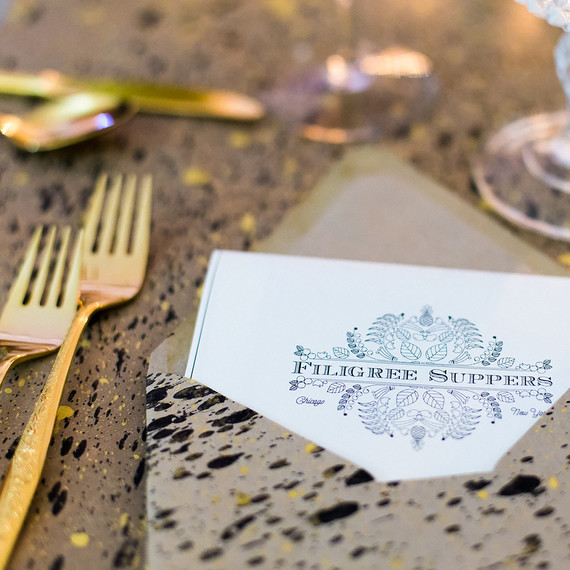 Each handmade envelope by Argaman and Defiance contained a menu for the beautiful meal to come!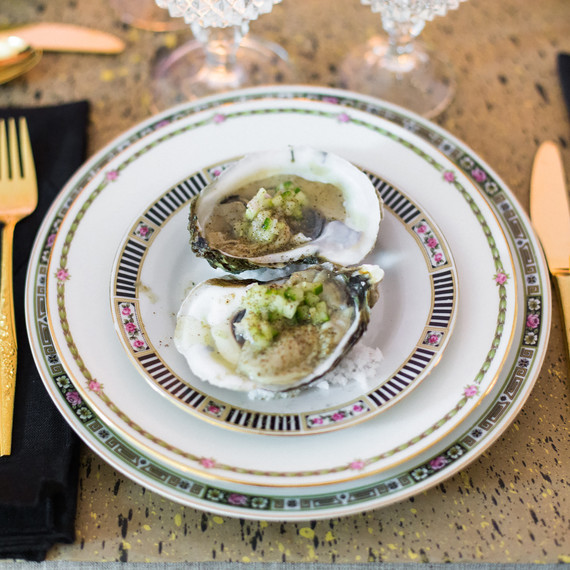 We loved the idea of bringing in different patterns of vintage china and crystal. We rounded up a beautiful mix from the collection of Vintage Place Settings. Mixing vintage china is really fun, especially if it's from a collection acquired over time. If you are just starting out, try to pick a theme, whether it's a color or a motif. Flowers and stripes might sound a little chaotic, but if everything is navy blue, the common color will hold the mismatched pattern together beautifully. Here, we decided to use china with black and gold as primary colors, and a ditsy floral motif.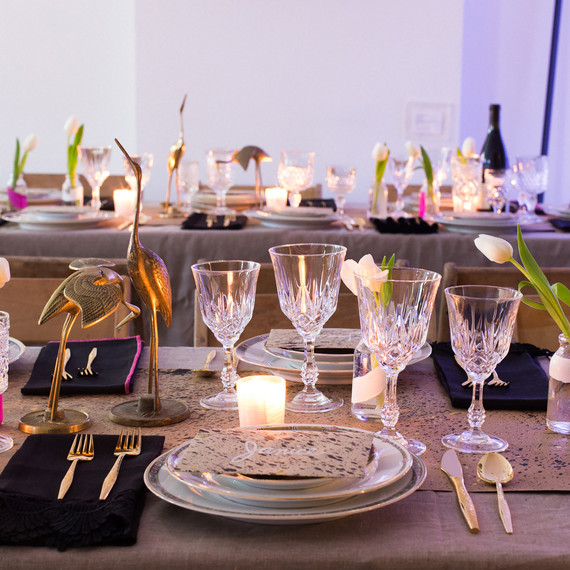 Adding an unexpected element to the table is always appreciated by guests. For this supper, we added brass cranes from the collection of Re:find Joy.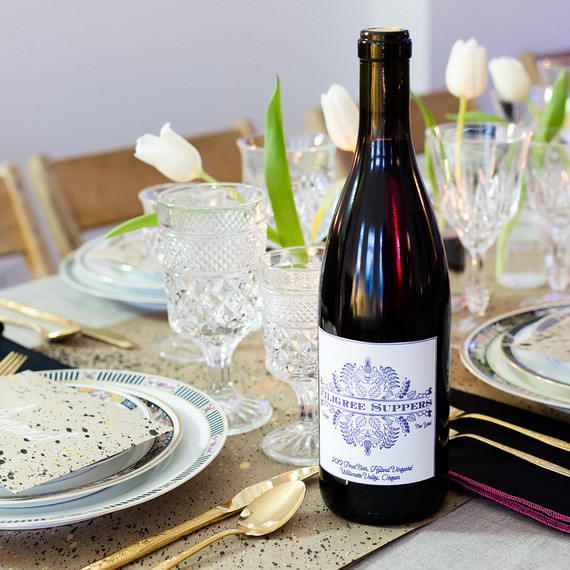 We like to get as custom as possible, so when we had the opportunity to make our own labels for our wine with City Winery Chicago, we jumped at the chance! Not only can a custom label personalize your tablescape, it can also serve as a great graphic detail for the decor.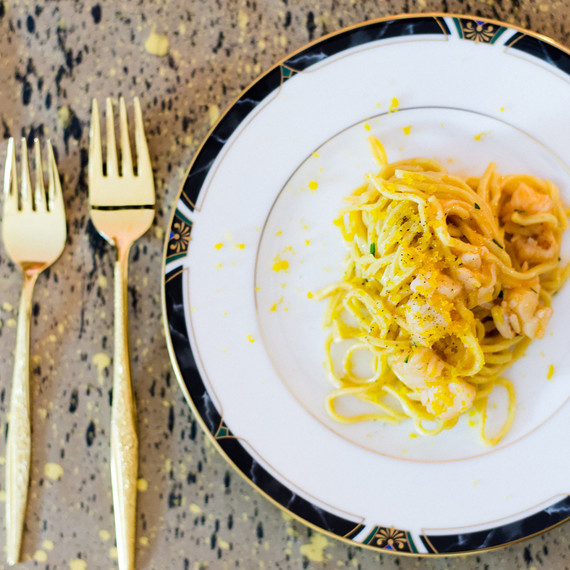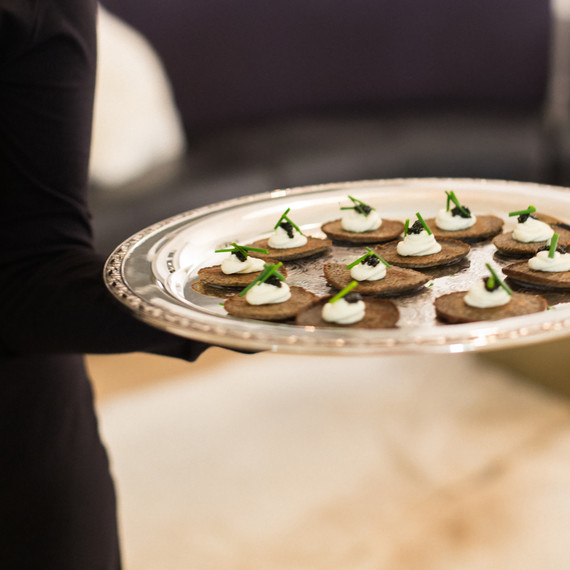 Blinis with creme fraiche and caviar (a throwback to Breakfast at Tiffany's) were served from a classic silver tray from vintage place settings.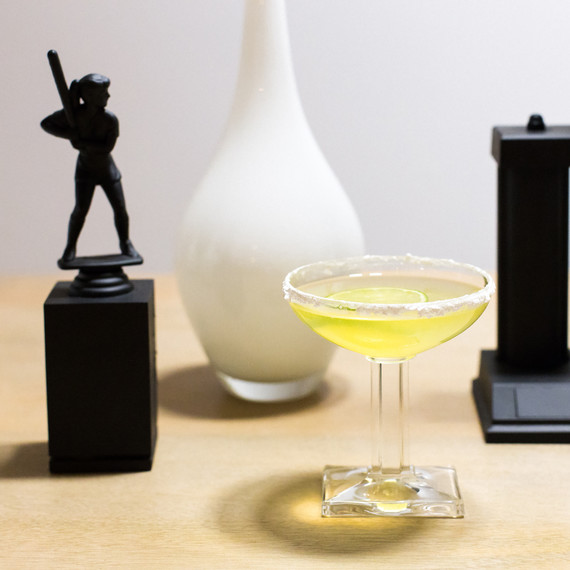 A bright tequila milk punch in a vintage coupe pops against a backdrop of modern objects and neutral colors.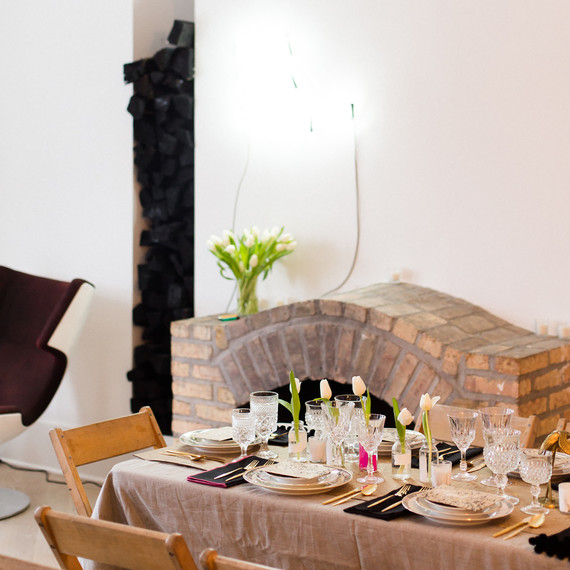 Whether you are just starting your vintage collection, or renting one for a fabulous party, we hope this was some great inspiration to get you started!