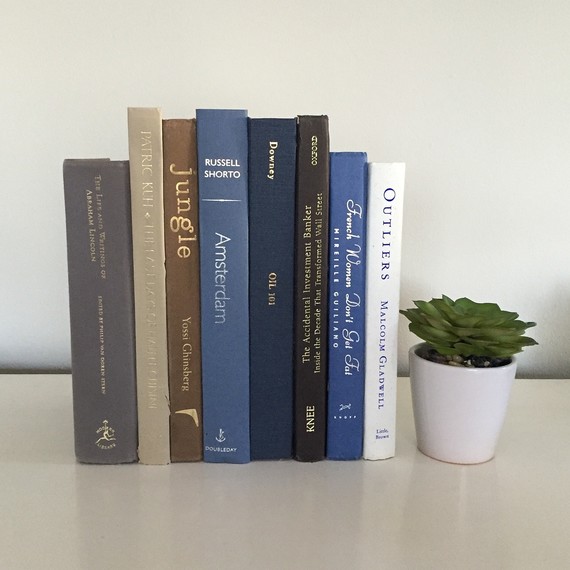 As a professional decorator, I am always on a quest to keep my clients' homes looking fresh and pretty. But the reality is that we all do have to live with "ugly stuff" like remote controls, computer routers and wires. I came up with this easy "fake out" so you can still access your remotes and routers readily, but you don't have to look at them!
All you need are a few household items and about 30 minutes. Here's how I did it in 3 easy steps.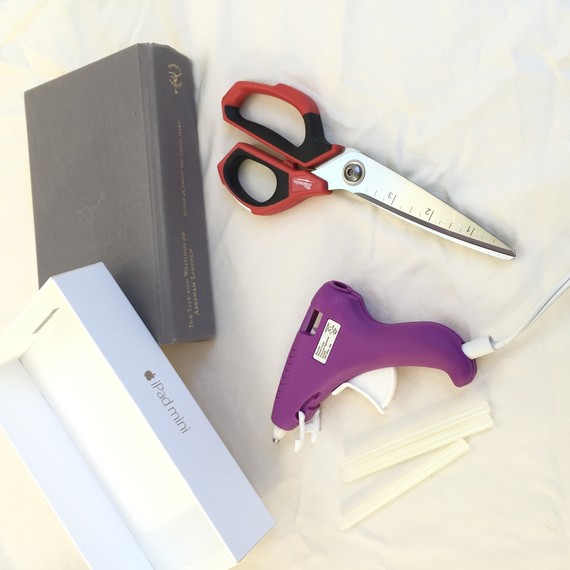 Materials
Scissors
A stack of hardcover books (make sure they are colors that "go" together and are around the same height)
Tacky Glue (glue guns are the easiest to use for this project but not necessary)
A box to store your items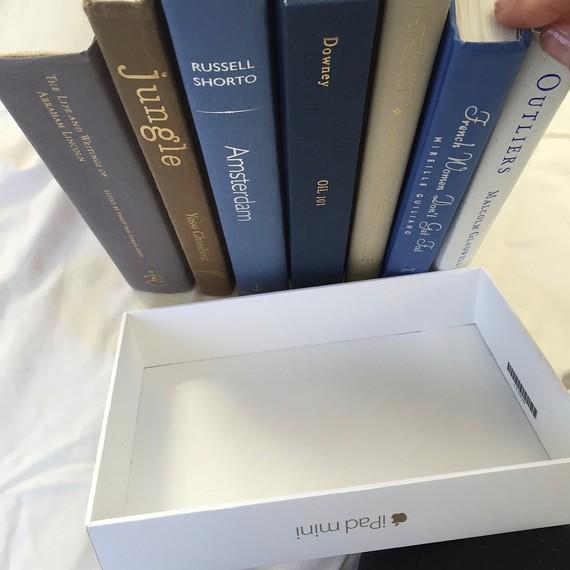 Step 1:
When you choose your books, stack them together as if they were on a shelf and think about if the colors work (in my personal opinion, neutrals are best!). Also, try to keep the heights of the books fairly similar so they go unnoticed and blend in.
Take the box you want to use and place it against the books you want to use, to ensure the books you choose are the same width as your box. You can use almost any sort of box you can find -- I chose this leftover smart tablet box that was lying around, but you could just as easily use a rectangular Tupperware container or the top of a shoe box, for example.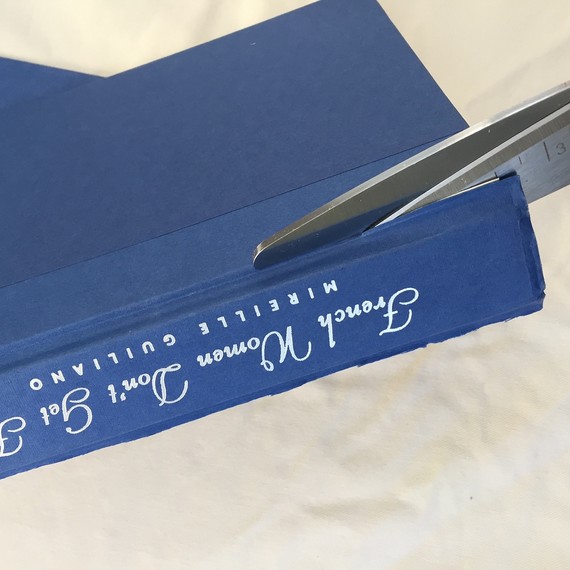 Step 2:
Cut the pages out of each book using your household scissors. It's a little strange at first because you feel like you're doing something naughty. But just go for it!
Then it's time to cut out the bindings. Cut along the large indentation between the book binding and the cover, leaving just the binding behind. Make sure to set two books aside for "special treatment;" leave the front cover intact on one of those books, and leave the back cover intact on the other book. These cover flaps will form the "walls" around your box.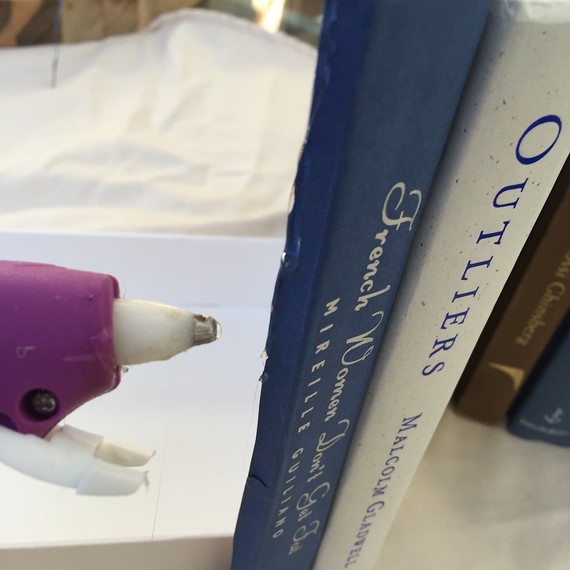 Step 3:
Start gluing the bindings together to form a "wall." Then, glue the bindings to the box, finally gluing the front and back flaps to the box as well.
I actually found this part the most difficult -- some bindings glued beautifully together with no problem, and some I had to wrestle with a bit. In the end, copious amounts of glue seemed to do the trick with the peskier bindings, holding them into place exactly where I wanted them.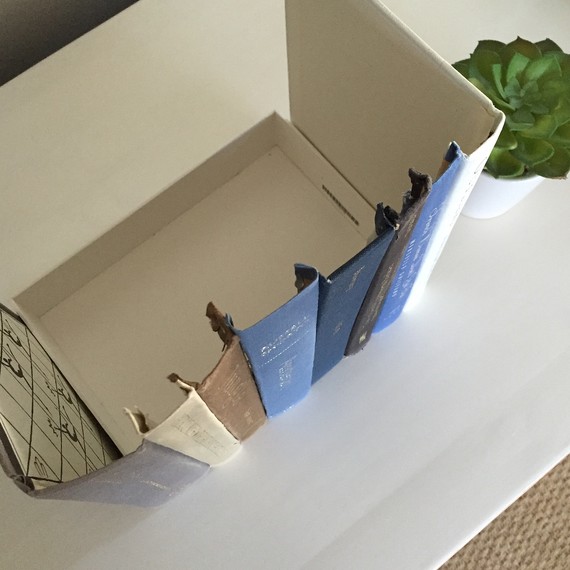 You can manipulate the bindings while the glue is still wet, in case you need to shift things around a little and make sure everything is straight and looks right.
So there you have it: DIY false books in three easy steps. Your visitors will never know that behind the pretty arrangement of books lies your cleverly disguised clutter!