Are you getting ready to remodel or renovate your kitchen? Besides being a joy for you and your family to entertain, cook and relax in, renovating or remodeling your kitchen area is one of the most valuable projects you can undertake to increase your home's value over the long-term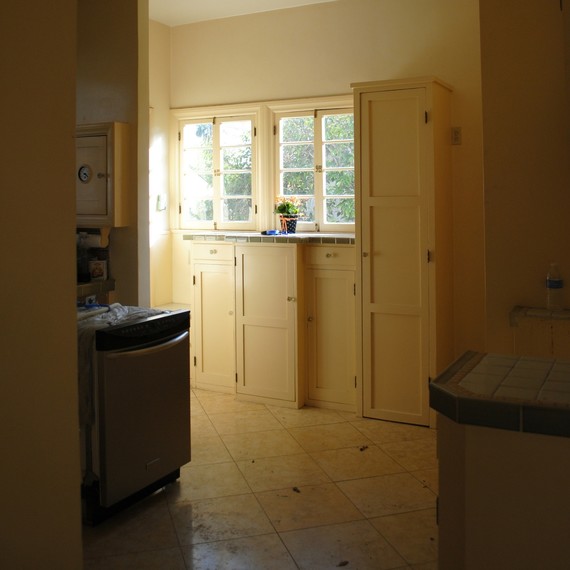 According to national averages in 2015, homeowners invested $56,768.00 on mid-range major kitchen remodel projects and $113,097.00 on upscale kitchen remodeling projects (when replacing all cabinetry and appliances and when working with a professional team) including labor. No matter where your budget falls in this range of numbers, hiring a professional design team helps you avoid expensive and time-consuming mistakes while getting the kitchen of your dreams.
These three kitchen renovations, designed by professional interior designers, should help you visualize what is possible for your own home! After you peek inside these three very different homes you'll hopefully have a lot of kitchen remodel ideas to get you started.
Before
Laura Schwartz-Muller and her husband, Cliff, the owners of FOUR POINT Design and Construction, were asked by their client to maintain the vintage feeling of her original 1920s kitchen, while incorporating all new cabinetry.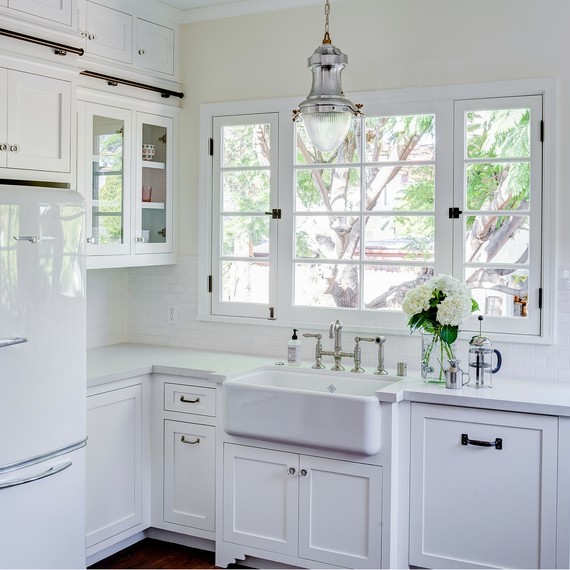 After
To do this, they installed a vintage, re-furbished Northstar refrigerator and a beautiful apron sink. Mismatched hardware and a gorgeous light fixture complete the look. I love the refrigerator's soft curves and vintage hardware juxtaposed with the geometry of the cabinetry -- it really is a dynamic combination.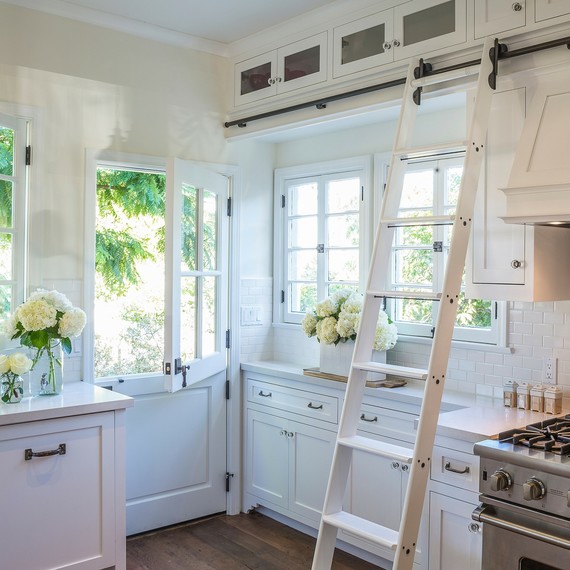 Laura and Cliff decided to move the cooking range to the opposite wall, creating more room on the other side of the kitchen. The ladder acts as a stylish accent, and provides access to the handy extra storage at the top of the kitchen.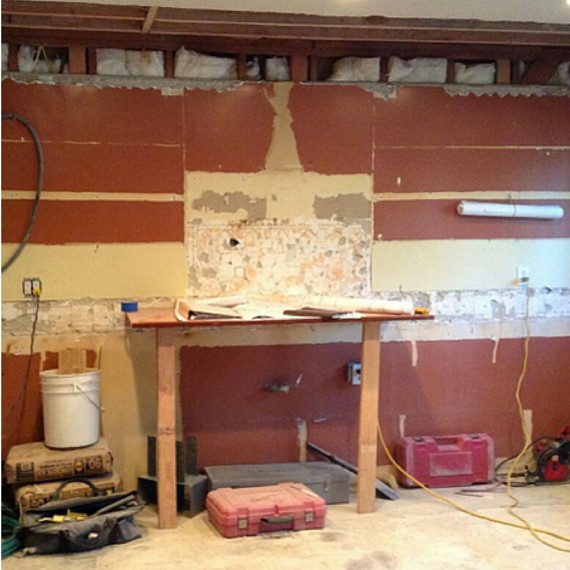 Before
Here's a real kitchen renovation -- as in: the entire thing was gutted! Interior designer Lori Gilder, co-founder of the Kitchen Design Network, takes vision, experience and expertise to create beautiful home renovations that stay on time and on budget.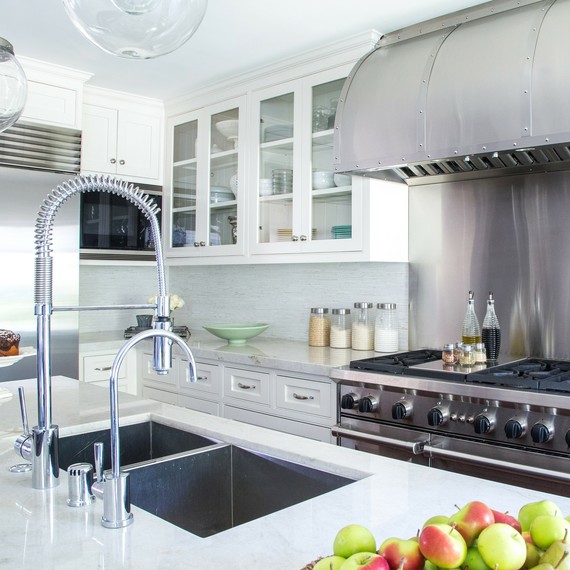 After
One of the most striking features in this kitchen remodel is the six burner, dual oven range with the industrial-style range hood. You can tell that this kitchen was designed for a serious chef!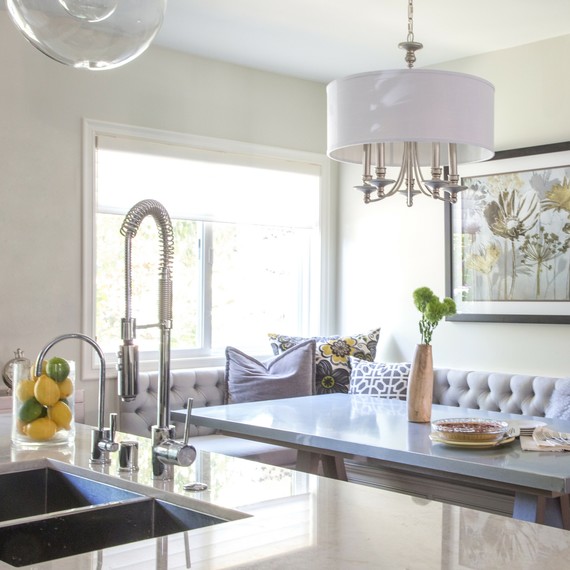 I love how Lori incorporated this wrap-around tufted banquette under the window to maximize the seating space for this family.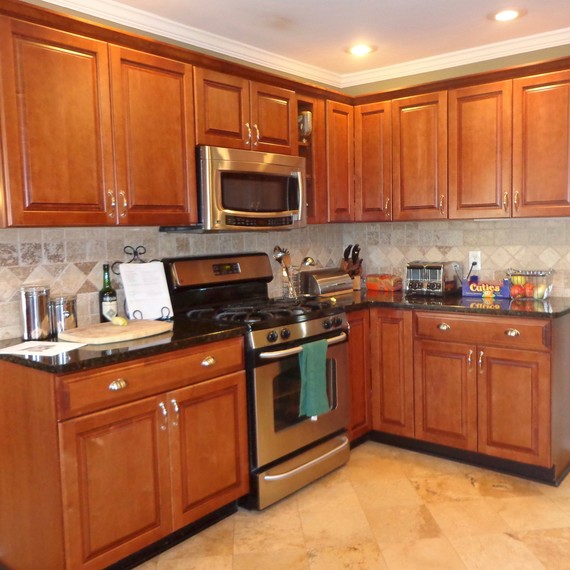 Before
Let's take a look at another kitchen remodel. This one was tackled by interior designers Kelly Murray Kole and Joann Carlozzo Kandrac of Kandrac and Kole. The homeowners trusted Kelly and Joann's vision and let them tear down the original kitchen to the studs.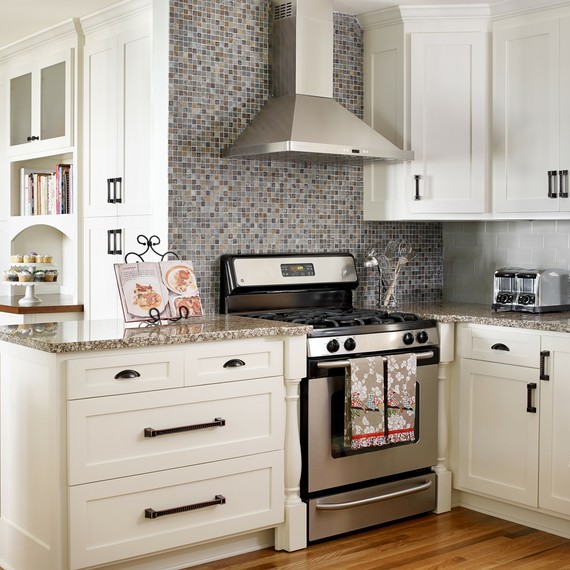 After
You wouldn't even know it's the same house, would you? Now, they have all the extra storage space they requested and thanks to partially knocking out part of the wall their kitchen is open to the adjacent family room.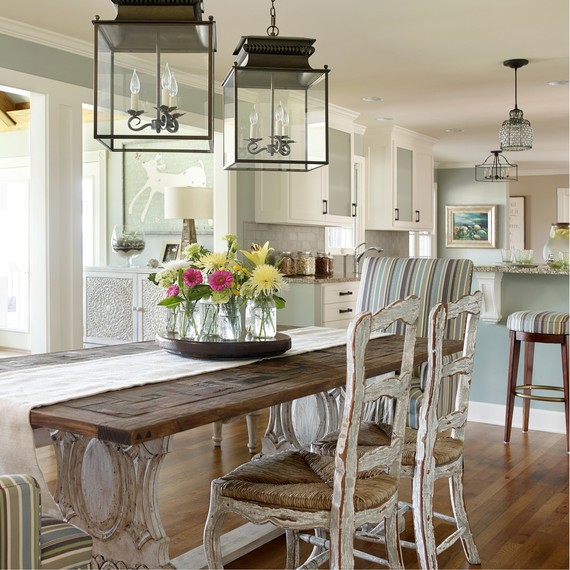 Here's a view of the dining area. You can see how the kitchen, dining and family area now flow into one another seamlessly. Kelly and Joann's client now have the kitchen and adjoining family room they always wanted, and they have a cohesive design scheme that captures their aesthetic.
Whether you're making small changes to your existing kitchen, or about to embark on a full scale kitchen remodel, we hope today's post has inspired you! Which of these kitchen decor ideas appealed to you the most?
This post was written by Leslie Hendrix Wood and Leslie Carothers.