When you enter a space, your eyes don't want to wander endlessly. They want to rest on one intriguing design feature. Pull your room together by creating a showstopping focal point!
There are many ways to do this, and sometimes these focal points are naturally present in your home. A large window or fireplace automatically draws the eye in, for example. If you have a room without one of these elements, you can create the effect using a few different techniques.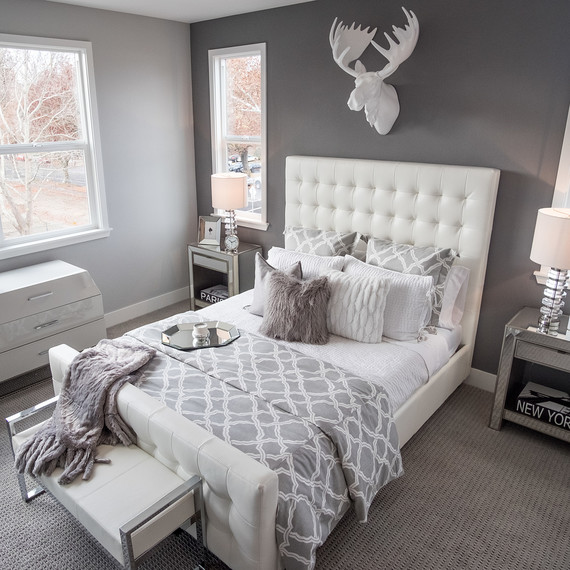 In the Bedroom: Think Outside the Box
Consider bringing in a piece of furniture or decor that stands out from the overall style of the room. You don't want the piece to clash too much, so make sure that it shares some element -- in material or color -- with something else in the space.
For example, this bedroom is modern with clean lines, chrome accents, and contemporary luxe furnishings. Above the bed is a faux moose head, providing a simple -- and animal-friendly -- take on the trend of taxidermy. Introduced in white, it goes with the room's color palette, but is still different enough to grasp your attention and create a focus for the room.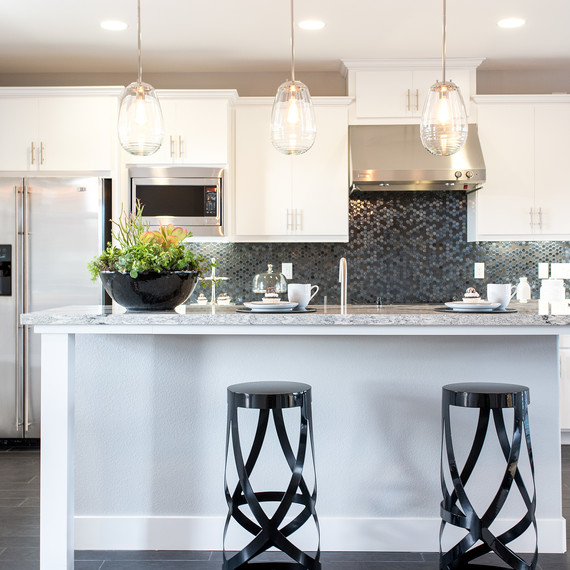 In the Kitchen: Invest in a Great Backsplash
A great tile backsplash as the perfect focal point for a kitchen or bathroom -- these statement walls immediately capture your attention. They're also great for adding an extra layer of texture and depth to the room.
The best part? Tile backsplashes allow you to infuse personality and creativity in your kitchen or bathroom. If you've been eager to experiment with a bold black-and-white pattern or calming jade green subway tiles, indulge yourself, and go for it!
I love how this particular kitchen's backsplash contrasts so highly with the white cabinetry and gray marble countertops. It draws your eyes to the oh-so-modern stove and oven.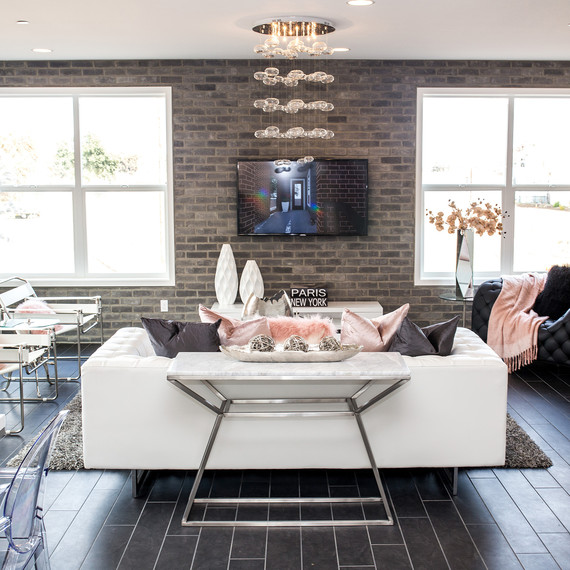 In the Living Room: Get Creative With Lighting
Never underestimate the power of a great light fixture. These pieces can do so much more than illuminate your home. One unique lamp or chandelier can completely change the look of a room, and function as a strong focal point.
This room could have easily been too distracting with all of its different textures, accents, and materials, but the dangling chandelier immediately claims the role of focal point and gives our eyes a place to gravitate towards. It's unique, simple, and fits well with the rest of the design.
Having a great focal point can make all the difference in your interior designs. If you don't have a natural point of interest in one (or any) of your rooms, try to create one. Remember to think outside the box.