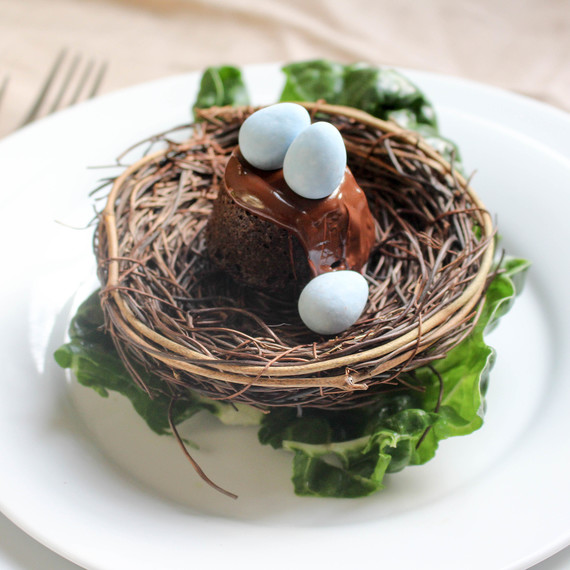 When I think of spring, I'm reminded of all the changes that nature brings. And despite the melting snow and muddy footprints brought indoors, we all know that spring brings the return of summer, picnics, vacations, and long sunny days. Spring is a remarkable transition and the magic of this season always reminds me of a special childhood memory.
When I was in high school, I spent Easter with my friend Emily and her family. As they welcomed me into their home, I vividly remember the detail and care that went into their Sunday celebration. What I remember the most was the way the table was set. 
There are times when we pull out all the stops and set a formal table. We polish silver, light new taper candles, and assign a seat to every guest. When a table is set in this way, it is a true gesture of honor towards the meal, the company, and the day itself. The set table serves as a reminder to guests (and to yourself) that gathering, even if just two of you, is a celebration. In today's busy world, having a special place planned to sit, is a beautiful thing. A celebration of the food and wine we enjoy together will create beautiful memories to relish in the years to come.
My idea? In the midst of egg-hunting, opening baskets, family and friends catching up, a set table will entice everyone in. When seated, a miniature chocolate cake topped with candy robin's eggs can be a first sweet bite before the meal or set aside for later.
To create these charming Easter place settings, you will need to prepare enough small decorative nests and miniature chocolate cakes for every guest being seated at your table.
Get the Mini Double Diablo Cupcakes Recipe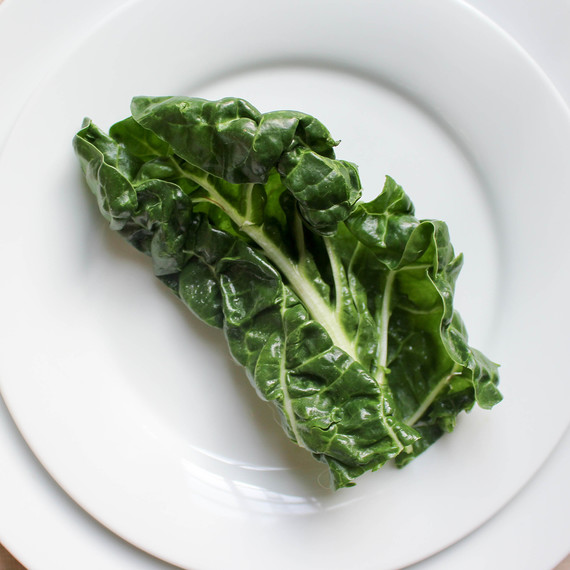 Lay down a big, green leaf. (I used Swiss chard because it's vibrant and perfect for calling up images of springtime flowers.)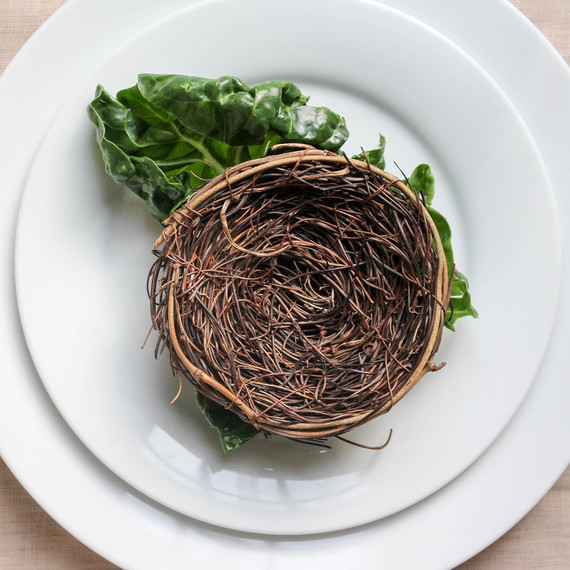 Place a small, decorative nest on top. Nests can be purchased at a craft or garden store, or you can make your own!
How to Make a Pretty Papier-Mache Bird's Nest for Easter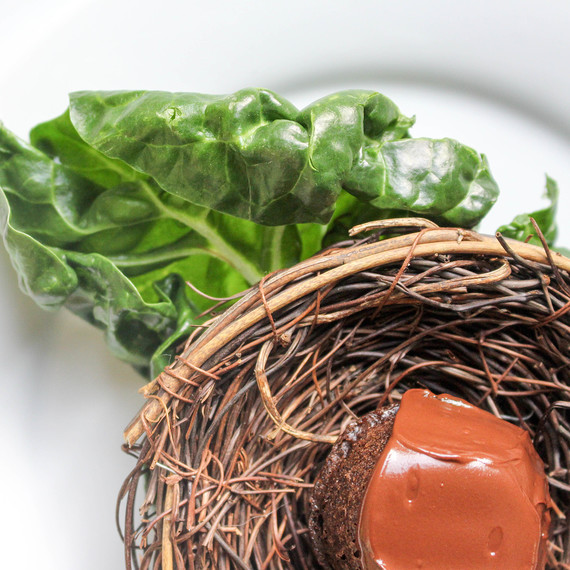 Nestle a mini double diablo cake in the center of the nest.