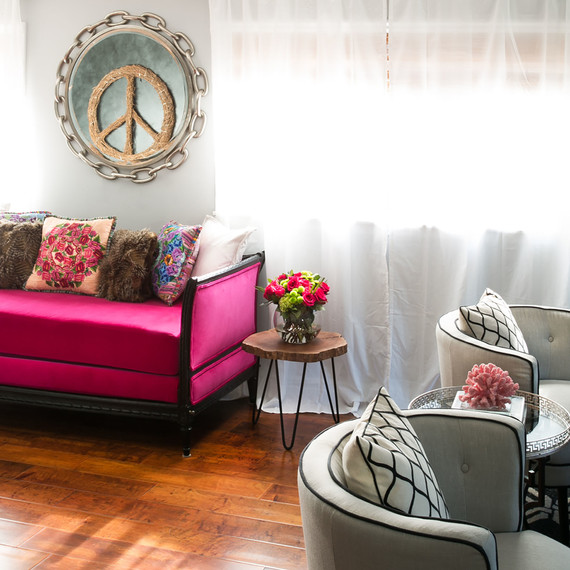 Initially, Ilyse was trying to sell her home because she felt unhappy in it. Now that she's revamped the decor, she couldn't be happier! "My house felt unpolished and thrown together. Being able to add color and flair to the room makes me feel so much more at home now, and I love having people come over," says Ilyse of her newly designed space. "Redecorating has helped me fall back in love with my house," she says.
Ever since Ilyse was a young girl, she has had a handle on her personal style. With her Laurel & Wolf designer Erica Justine, Ilyse was able keep her home decorating ideas unique to her fashionable roots, while still having the courage to step into something new. "I work with fabrics, textures, and colors and am wildly visual. Having that spill over into my home life is a natural. Feeling at home in my skin and literally in my home is so much a part of my serenity!" Read on for the full house tour!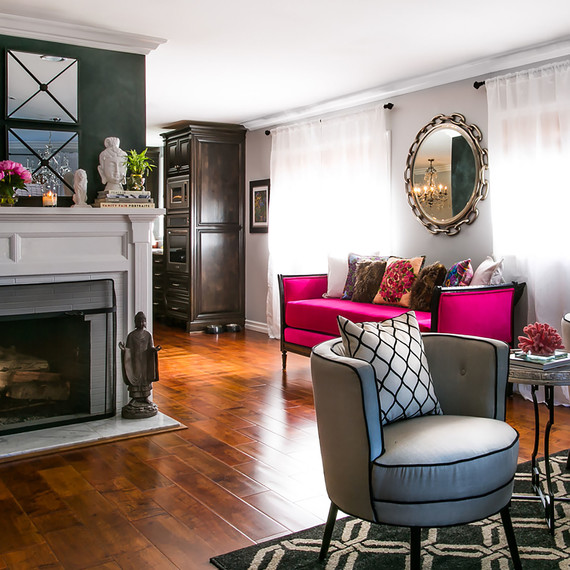 Ilyse works to inspire her clients with that same sense of serenity. As an "in-home coach," Ilyse strives to help her clients make small, yet meaningful changes to each of their unique lifestyles. Drawing on her own background as a single mother and business woman, she believes that her "calm, organized, and systematic household" helped make the difficult times more manageable. "There are so many similarities in how we live, how we love, and how we feel."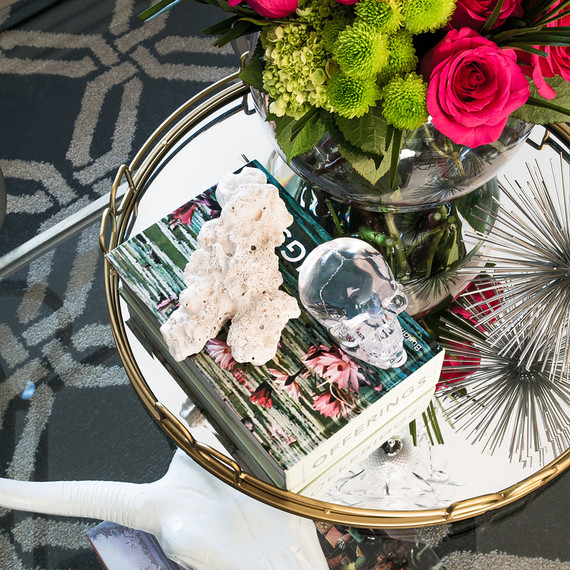 Through her decor choices and organization techniques, Ilyse has been able to achieve a sense of peace that stems far deeper than how her home feels. "My earliest memory of decorating and organizing was when I was 7 years old. I would rearrange furniture, organize my book bag and closet and naturally, created systems to feel a sense of control." According to Ilyse, "Living a beautiful life has less to do with what we possess and everything to do with how comfortable in our sense of self we are."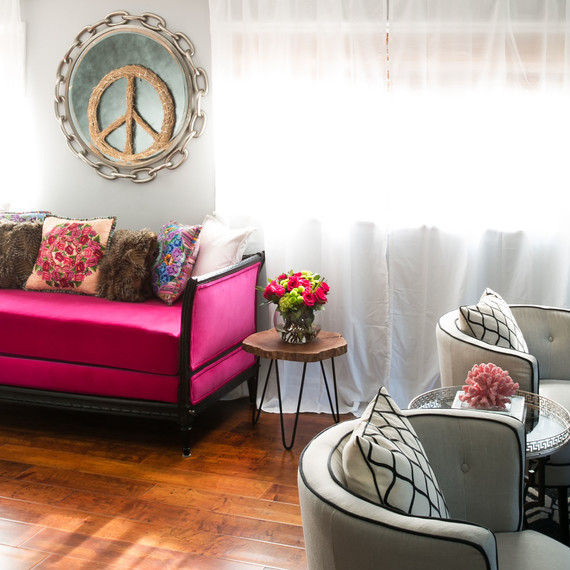 Little reminders throughout her home help Ilyse feel calm and centered. A large, wicker peace sign adds texture to a matte-black accent wall, which is visible from all angles of her living room. Beneath the chain-link mirror sits the product of her greatest design undertaking -- a reupholstered hot pink day bed. According to Erica, "We ended up using fuchsia velvet to revive an old family furniture piece and it turned out fabulous!" This bold color gave the room a burst of energy, and provides a nice break from the otherwise neutral palette.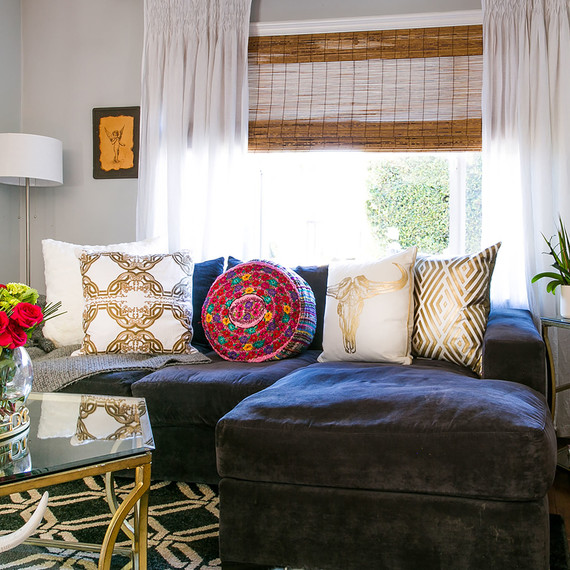 Fun accent pillows really dress up the seating area. They also make it feel so cozy and inviting -- that couch looks like the perfect place to unwind after a long day or snuggle up with a glass of wine.
In addition to helping Ilyse revive her home and her "self," Erica instilled the importance of having confidence in your space. Ilyse was able to step outside her comfort zone decor-wise, and now she wouldn't change a thing! "I've learned to take more risks and that is very freeing. That sense of adventure is something I will definitely pass on to the clients I work with," says Ilyse.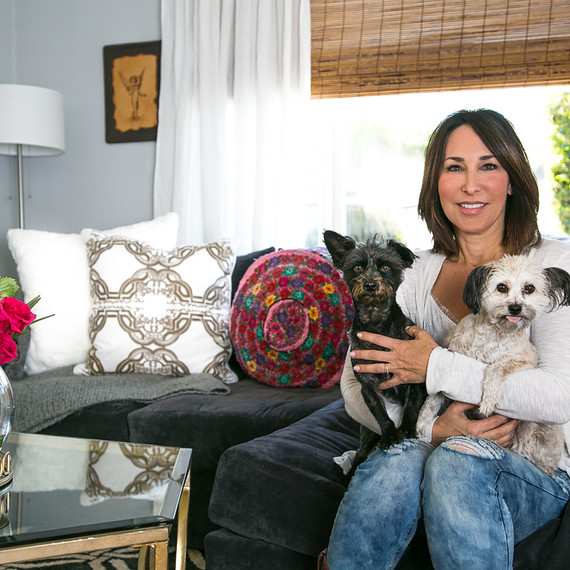 With a new, organized space and a fresh outlook on life, the thought of selling her home is now completely out of the question. Rather than walking into an uninspired and uninviting space every day, she is greeted by a gallery wall filled with artfully styled prints from her travels. "Seeing [the prints] every day when I return is the best. When memories greet you, it makes for a warm, happy vibe."
Born from the idea that great design transforms the way individuals work, live, and love, Laurel & Wolf makes interior design accessible and affordable for everyone. The virtual platform connects anyone looking to design their space with a marketplace of professional interior designers, and after of our easy steps, clients receive a personalized, beautiful design package. It's time to design the life that you deserve. Get started with Laurel & Wolf here!