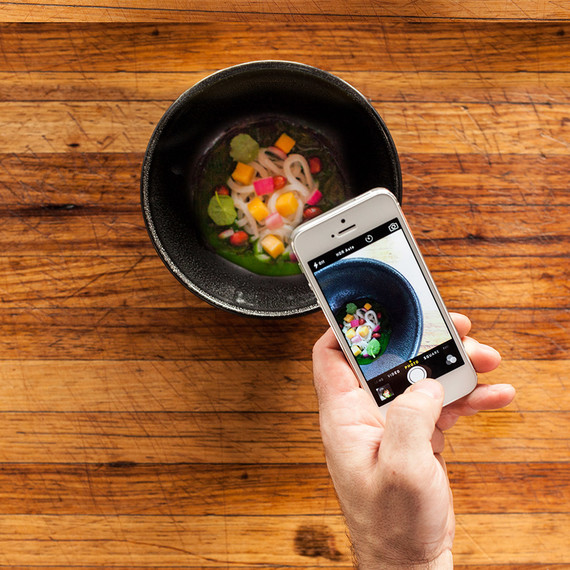 You're about to tuck into a plate of homemade garganelli with duck ragu when you remember you haven't taken a picture for your Instagram account. You pull out your iPhone and snap a photo, then frown at your camera roll. Why do your gorgeous creations always end up looking like three-day-old goulash?
Never fear. The photographers at ChefSteps have a few food photography tips that will help you spruce up your blog or Instagram page -- no expensive camera required. In fact, you can greatly improve your food photography with nothing more than some advance planning, a few simple plates and a little help from our friend, the sun.
The Game Plan
Before you can snap share-able photos, you need to decide what you want to shoot. An elegant gateau, striking against a minimalist white plate, or a homey cake, lit to evoke those golden childhood birthdays? Do you want to share every step of the recipe or just the finished masterpiece? Plan ahead. Knowing exactly what you want to photograph will help you capture that souffle before it collapses -- or gets devoured by your hungry family.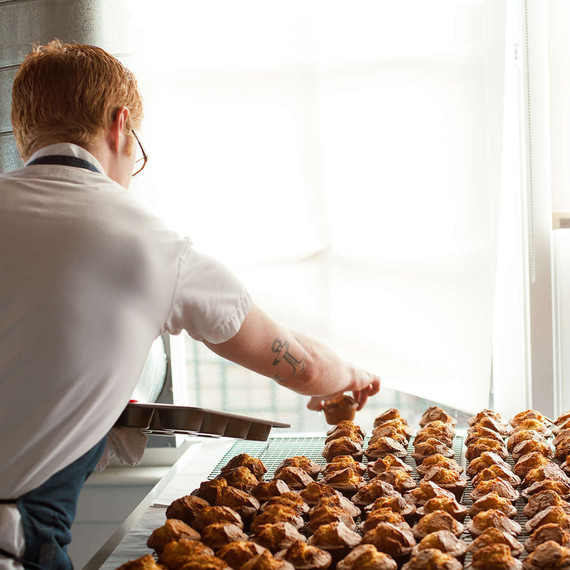 Get Some Sun
Lighting, too, requires some thought. Your food will look its best in natural light, so plan to have it ready when there's still plenty of daylight left. If your kitchen lacks windows, think about moving your shoot to that sunny nook in the living room. Bright, but cloudy, days are ideal, but you can work around morning fog or harsh afternoon sun: If it's too dark, use artificial lights or move very close to a window. If it's too bright, pull down the shades or move farther from the window.
Keep It Calm and Composed
In general, the simpler the composition, the better. Your food will be the star of the show, so consider which colors and shapes will complement it best. A plain black or white dish will flatter most subjects; that commemorative plate Grandma sent back from the Queen's Diamond Jubilee, not so much. Lay that simple plate on an equally simple background -- a butcher block counter makes a great backdrop. If your counter is too busy, try covering it with a hefty wooden cutting board, a nice linen kitchen towel, or even a large sheet of paper.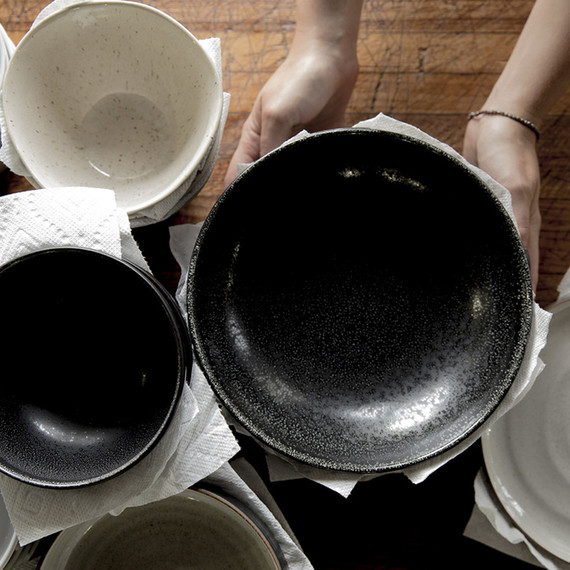 Prep for the Shoot
If you're an avid cook, you've probably heard of the concept of mise en place, which involves arranging your workspace and making sure everything you need is close at hand. Well, just like cooking, photography requires prep. Before your shoot, tidy up your kitchen to make sure no dirty dishes photobomb your famous croquembouche. Gather all the tools you'll need, whether that means a fancy camera with enough lenses to fill an optometrist's office or just your trusty old smartphone. Set up your tripod if you have one -- it will help you take clearer shots, and because you'll know your camera angle in advance, you'll be able to plate your food with that in mind. If you're working solo, you may want to consider investing in a camera remote, which will help you snap and cook at the same time.
If you have your plans, your backdrop and your equipment in order by the time your dish comes out of the oven, your shoot will go smoothly -- and your artful plating will look as spectacular on Instagram as it does on the kitchen table. #NoFilter? No problem. You got this.