Is there anything better than cuddling and lounging aimlessly in your pajamas? The coziness factor of such an event depends on the bedroom decor, of course.
Whether you live in a spot plagued by blizzards or in a warmer climate, plush bed accents can give your bedroom a look that feels warm and classy at the same time. Not sure how to choose the right blanket or arrange your bed pillows? We've got you covered!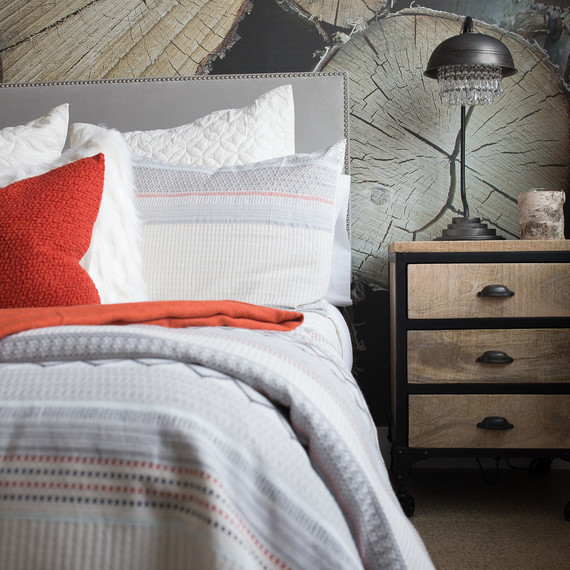 Create a Den-Like Atmosphere
Bears just might have the right idea when it comes to winter. Hibernate in style and comfort by juxtaposing rustic wood furnishings with plush furry pillows and cozy throws. To really embrace this country-chic theme, consider pairing log-themed wallpaper with a stunning wood-and-metal nightstand and topping it off with a blanket that provides a jolt of color.
Looking for a more subtle, yet still playful take on this look? Throw a lumber pillow on your bed. Charmingly designed in the shape of a log, Dot & Bo's timber-inspired pillow is perfect for your rustic or contemporary home.
With this look, you just might not want to wake up 'til spring!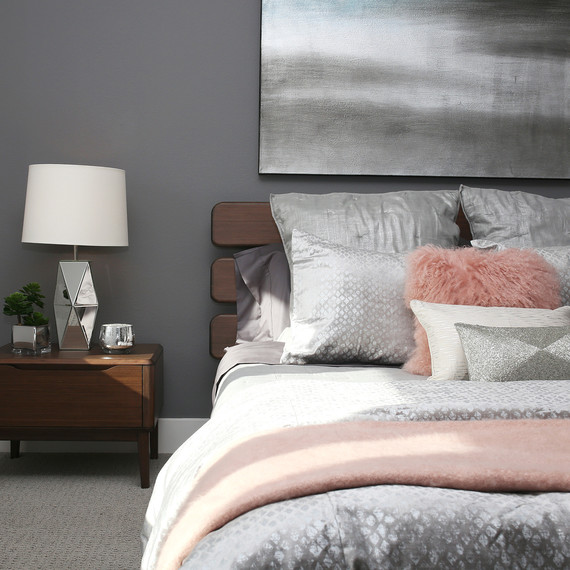 Capture the Winter Shimmer
In colder climates, winter can be the stuff of magic: white plumes of crystalline snow, shimmering icicles, and lacy snowflakes turn the world into a wonderland. Even if you don't live in a snowy state, you can still marvel in the majesty of winter by adding soft throws and plush pillows that play up the silvery nature of the season.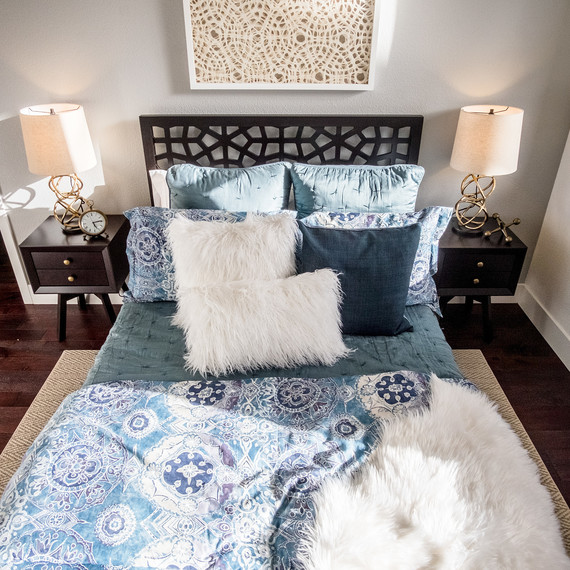 Think Cool Colors
You may think, "Who wants to add cold silvery colors to a bedroom?" You would be surprised by how relaxing a cool palette can be -- just think, hotel rooms are mostly white. The texture play here will also add warmth to the room! Think blues, icy purples, grays, and whites...but fluffy.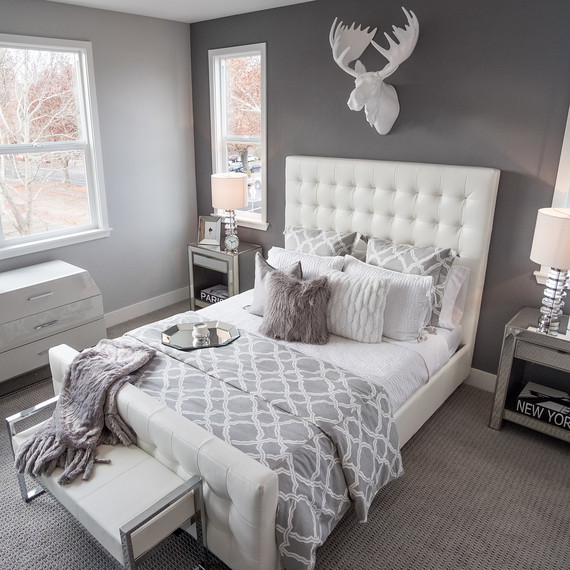 Add Dimension
If you adore a more modern minimalist look in your decor, make it all feel more inviting by adding fluffy plush pillows in neutral colors and silky smooth blankets. These items add coziness to your bedroom while keeping in line with the room's style.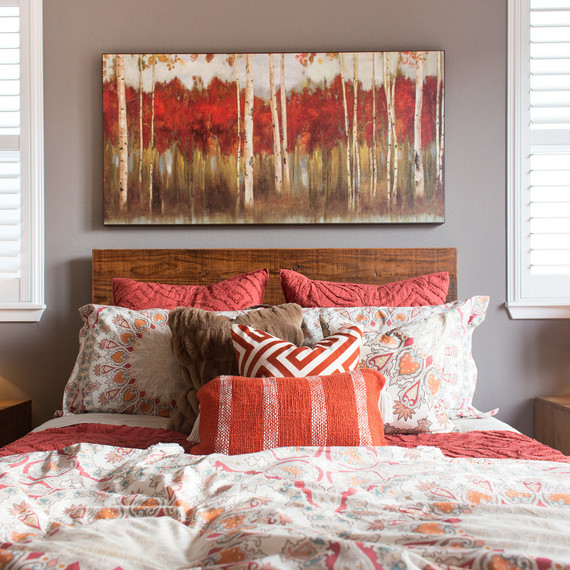 Include Cheery Colored Accents
If you've had enough of the winter blues, warm up your bedroom with a sunnier color palette. Blankets and plush pillows in rusty reds, yellows, and neutral tones will surely make your bed feel extra inviting. 
Seeking additional tips to keep your entire home warm and inviting? Don't miss these 5 Secrets to Creating a Cozy Home.