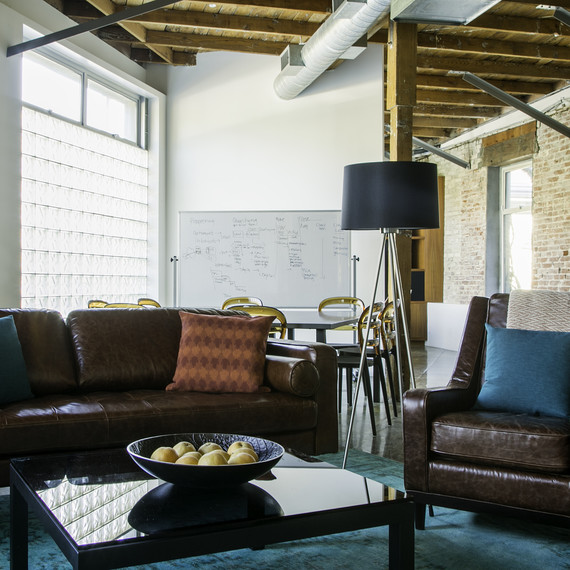 With Venice Beach right in their backyard, cyber security company, Signal Sciences is making major waves in the Silicon Beach tech scene. For most startups like Signal Sciences, long hours and late night collaborations often come with the territory. According to Co-Founder and CEO Andrew Peterson, "The team spends so much time in the space that you figure you'd want to invest in making it really amazing. Something that people are excited about spending 40 plus hours a week in."
Thanks to Laurel & Wolf Designer Stacey Cohen, Signal Sciences has become more than just an office. It is now a place employees can confidently spend their work hours, and enjoy spending time with their colleagues after office hours!
Take a closer look at the newly designed Signal Sciences headquarters and get all of the office decor details below.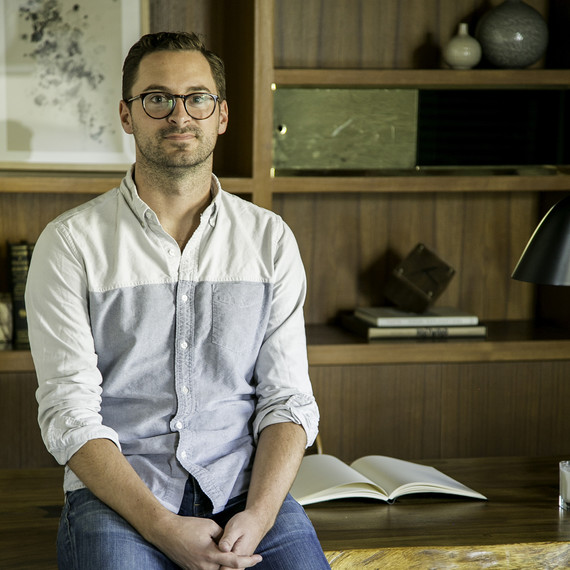 Andrew had a clear vision for his ideal work setting -- he wanted it to look like a reflection of his company's belief in quality. "Office space is not just a means to an end. The investment we've made in making our space what it is, is an extension of our interest in and commitment to quality," says Andrew.
He wanted the Signal Sciences headquarters to boast high-quality features that would set it apart from the competition, just like their products. Andrew delighted in the fact that a perspective employee asked, "Can I move in?" upon visiting the newly-designed office. "It just feels good to be working in a place that others want to as well."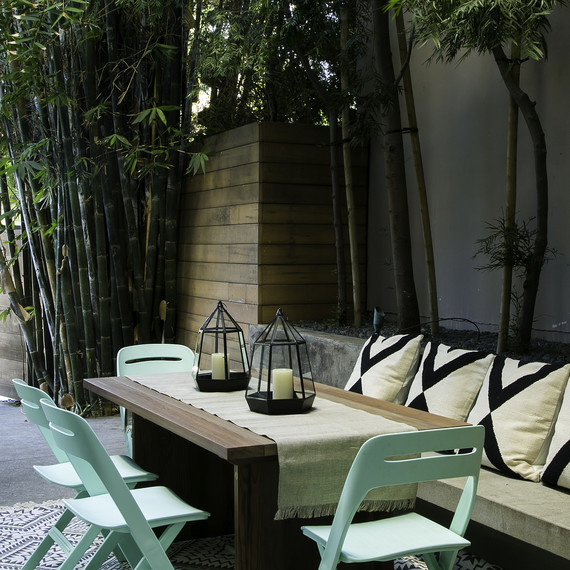 The cozy leather couches and lush outdoor patio support a collaborative experience for all employees to enjoy. Working behind a desk for countless hours every day can be exhausting, Signal Sciences encourages their employees to find a spot that feels most natural to them. "It's more engaging and as a nice added benefit, turns out to be healthier on the body to be working in different positions throughout the day," says Andrew.
This outdoor area is so inviting. The cozy cushions and extra seating make it an ideal place to hang out, hold a meeting, or enjoy a lunch break.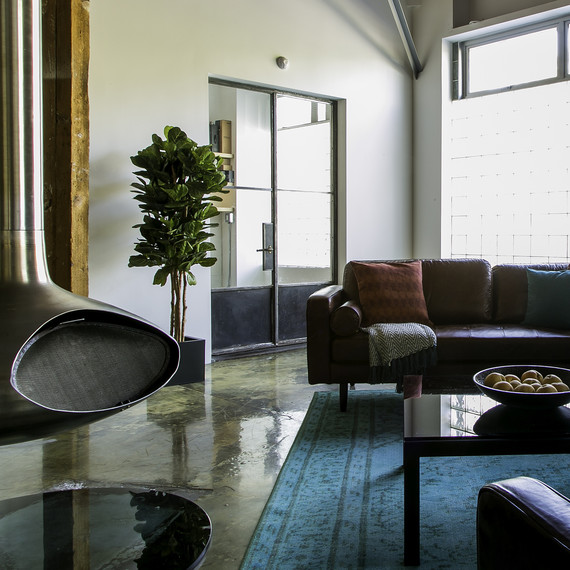 The main interior area is built to feel more like a living room, and less like a sterile office. The bright blue rug really complements the dark leather couches, and makes the room feel cozier. Throw pillows, blankets, and fresh fruit add to the homey-feel.
Signal Sciences continues to produce and provide creativity within each of its employees through the power of good design. One thing that Andrew hopes will never change is the excitement of working in an environment that fuels imagination. With their elevated style, open floor plan, and collaborative work areas, they are expected to do just that.
Born from the idea that great design transforms the way individuals work, live, and love, Laurel & Wolf makes interior design accessible and affordable for everyone. The virtual platform connects anyone looking to design their space with a marketplace of professional interior designers, and after of our easy steps, clients receive a personalized, beautiful design package. Ready to design the life that you deserve? Get started with Laurel & Wolf!