If you're looking to add extra livable space to your home and are considering an attic renovation, the first thing any homeowner should do is head up to the attic and take a look around–the space needs to pass a few preliminary tests.
Check the roof support. Renovations could be extremely costly and may not be worth the money if your home has W-shaped beams supporting the roof, however, if the beams form an A-shape, it's more likely that you're in the clear. Regardless of what you see, call in a professional to check out the structure and spacing. Not only can this make things a bit simpler, it can also help mitigate any stress from a DIY gone wrong. Contractors will also need to look at the foundation and framing to ensure the house can hold the extra load.
Aside from framing and support, a contractor will be able to tell you if the attic can be converted up to code. Codes can vary depending on location, but typically, the attic must satisfy the same living requirements as any other room in the house.
If the attic space passes the test, work with your contractor to create a blueprint. Be sure you have a renovation plan in mind before starting this process. Identify the function of the room and have an idea of how you will be using the space. Whether it is a master bedroom, kids playroom, office or gym, be sure that the design will meet your family's needs.
Here are some other attic renovation ideas and what else you should consider:
Exits & Windows: Codes can vary, but typically, it is required that the attic living space is accessible by a full-size staircase and personally, I'd recommend adding no more than 10 stairs in one run. You may also want to consider adding a dormer or skylight as it's rare that attics have enough room to renovate without breaking through the roof line. Dormers can add height to a ceiling and a skylight can bring in more natural light. They can also allow for unique design features–a comfy chair in a dormer can become a cozy reading nook, and a desk can make for a small office or craft space.
Insurance Policy: According to a survey by Liberty Mutual Insurance, 40% of people don't review their insurance policy following a renovation. Be sure to do this as you may need to increase your coverage amount for the new space. Additional discounts may be applicable as well. For example, depending on how the space is being used, some insurance companies, like Liberty Mutual Insurance, offer New/Renovated Home Discounts, which might offer savings if your home was substantially renovated by a licensed contractor.
Bathrooms: Adding a bathroom to the space eliminates the need to go up and down the stairs as much, and it can add great value to your home. If you're planning to add a bathroom to your attic space, try to locate it above lower level bathrooms. This will help to reduce costs and could limit wall damage as pipes are installed.
Flooring & Insulation: Depending on how the space is being used flooring options will differ. Thicker floor joists will help keep things quiet, especially if you're looking to use the space as a home gym. An easy fix to muffle noise in a playroom could be carpet or an area rug. When it comes to the walls I'd recommend using a spray foam insulation. An entire home (starting with the roof) encapsulated in spray foam can be a huge energy saver. For maximum comfort I would also recommend creating a separate zone within your HVAC system for your attic.
Protect your Belongings: If you are purchasing high-value items, such as furniture, art or technology to furnish your attic space, be sure to document it. I'd recommend creating a room-by-room inventory of your belongings with the Liberty Mutual'sHome Gallery® app.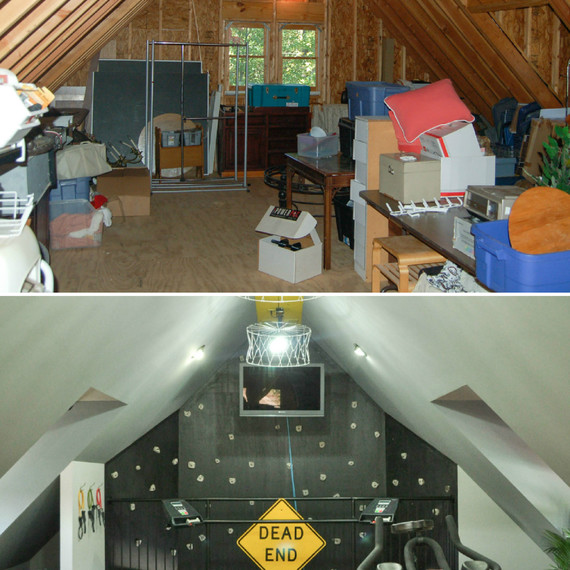 Check out a few of my favorite Before & After attic renovations for inspiration.
Here an attic that was used for storage was converted into a gym.
The gym comes equipped with everything you could need whlie working out, including a mini refrigerator.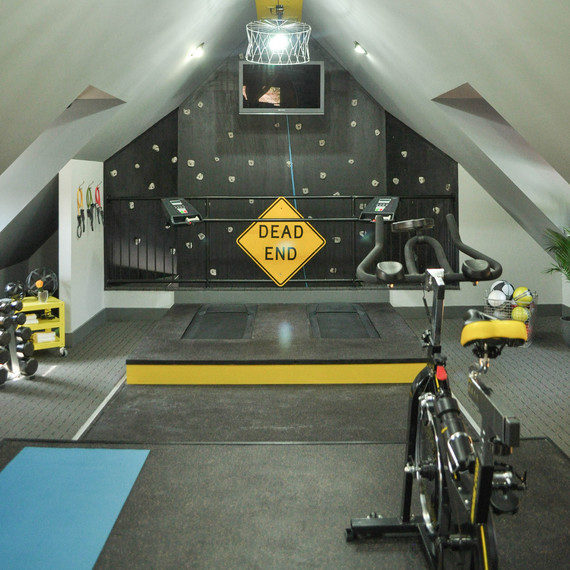 Dormers were added to provide extra light and space and special flooring was installed to keep the noise to a minimum.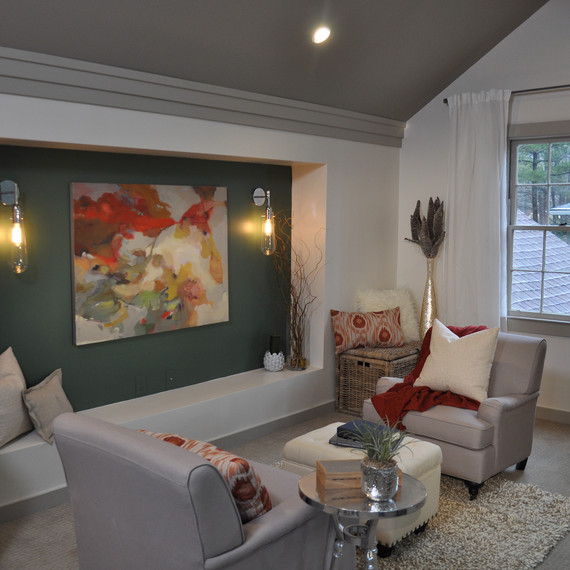 This attic space was converted into extra living space.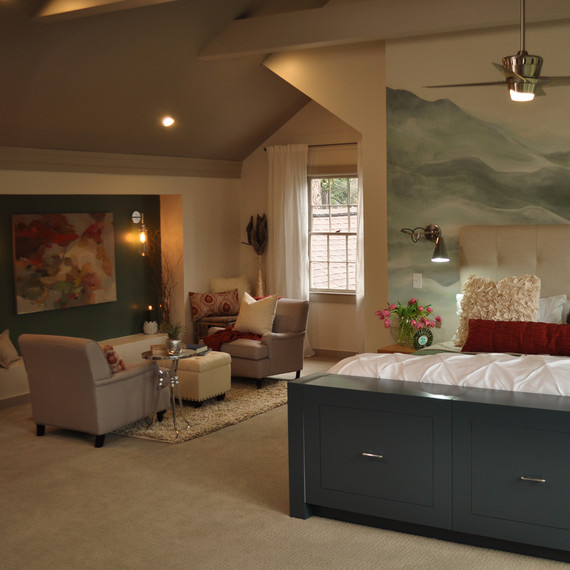 This attic was converted into a bedroom with a sitting area.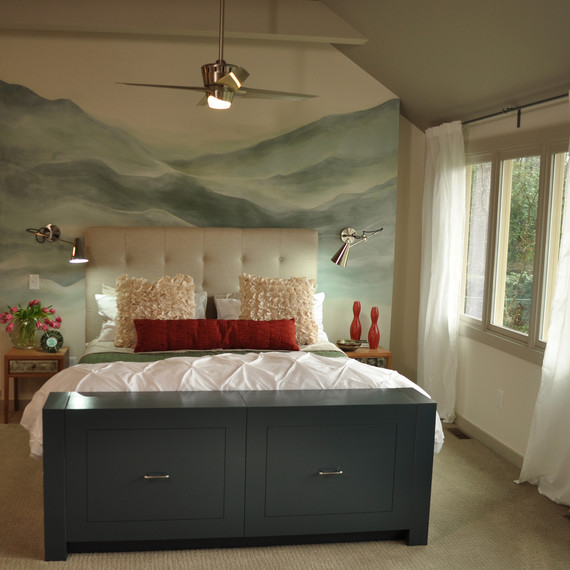 Extra windows were added to allow for more natural light in the space.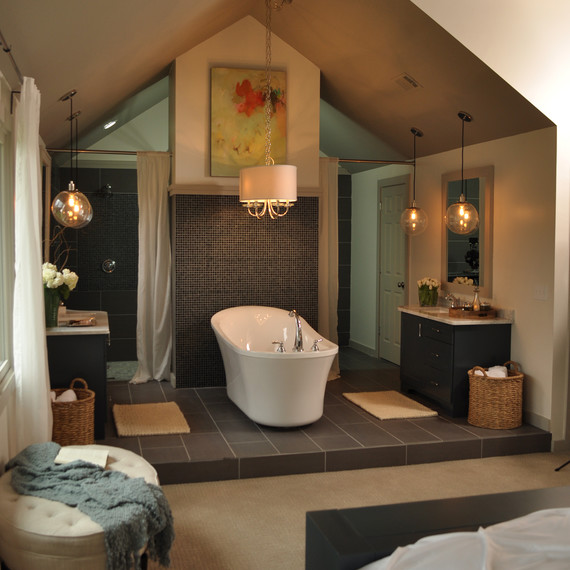 A luxe bathroom was also added.