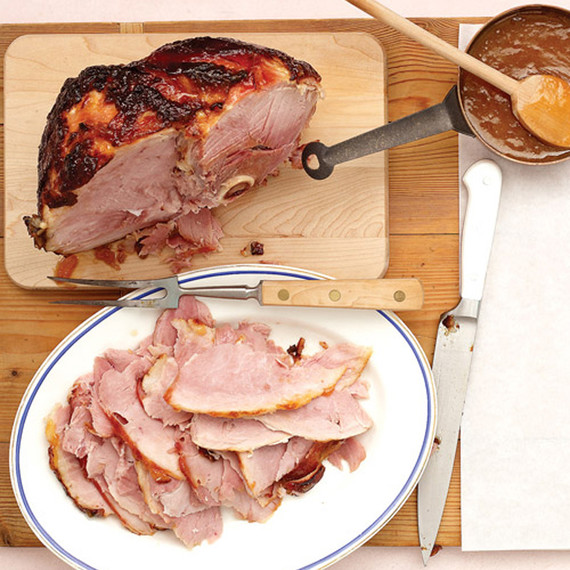 You likely know that ham comes from the upper portion of the back leg of a pig. Did you know the different names refer to the way it's been prepared? Pamela Johnson, director of consumer communications at the National Pork Board, explains the most common types: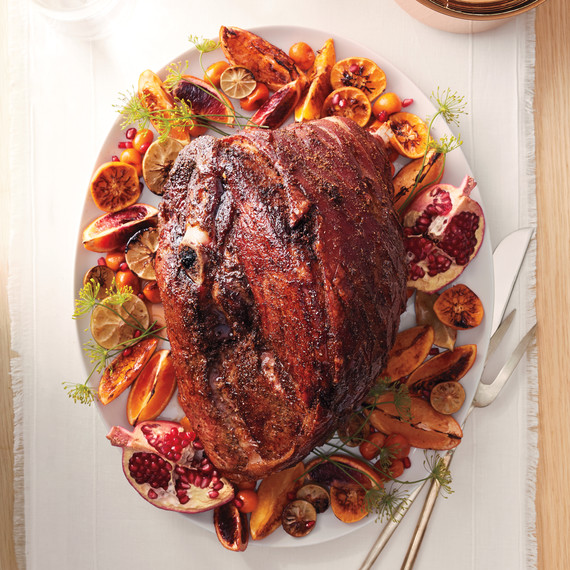 Fresh Ham
This is a piece of raw uncured pork, also often called a "green ham" or a "fresh leg of pork." It has not been prepared; you can cure it yourself or just season and roast it like a turkey. Fresh ham tastes much like a pork roast. It doesn't have the smokiness found in other hams.
Get the Spice-Rubbed Fresh Ham with Citrus Glaze Recipe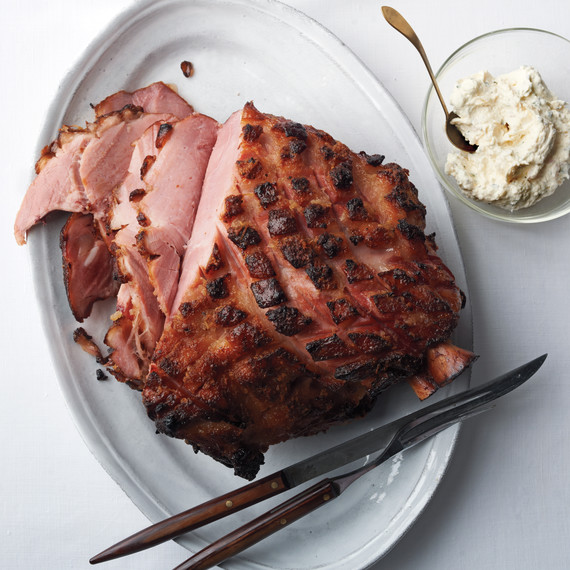 City Ham
This is the type most often found in supermarkets, labeled simply as "ham." It has been wet-cured (in a solution that contains salt, sugar, and spices), then smoked. The salt pulls out moisture and concentrates the pork flavor. Tender and succulent, it's the traditional Easter ham. Be sure to save leftovers for sandwiches.
Get the Glazed Ham with Horseradish Cream Recipe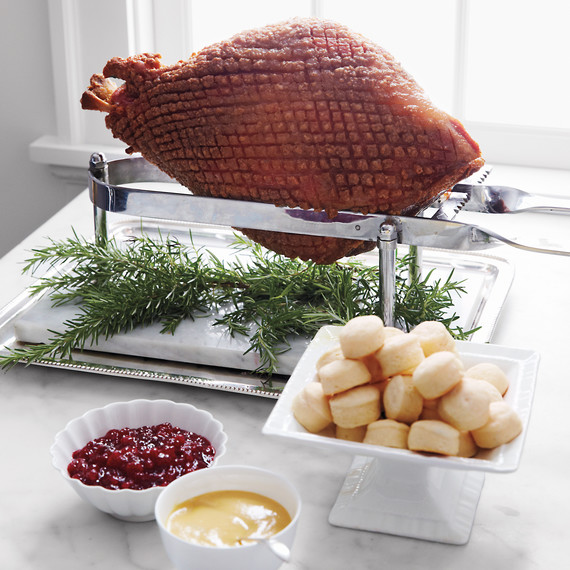 Country Ham
Also called "southern-style" or "old-fashioned" ham, it is dry-cured -- rubbed with salt and spices -- and often smoked. It's typically aged for six months, so it's drier. It is very salty, so it's usually soaked in cold water before cooking, and eaten in thin slices.
A country ham is a staple of Martha's Christmas Day Brunch Open House. She serves it with Honey Mustard and Lingonberry Jam, and plenty of Angel Biscuits. To serve the ham, Martha uses a special stand she bought in Paris years ago, but a carving board works just as well. 
Get the Recipe for Martha's Absolute Favorite Way of Baking Country Ham