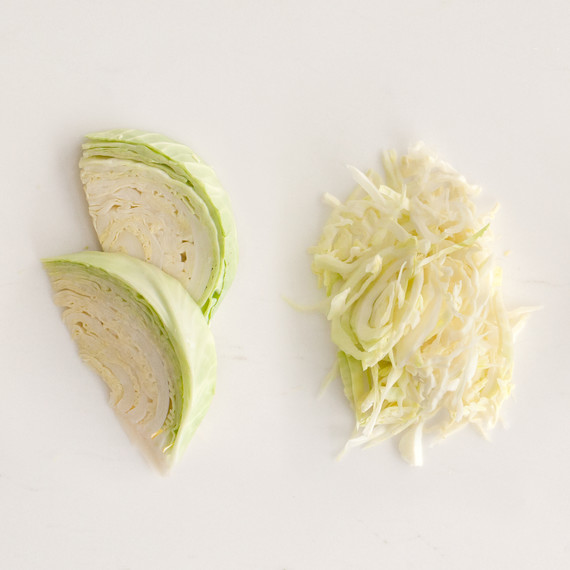 Why we love cabbage: This member of the Brassica oleracea group of vegetables, is excellent both raw and cooked. What's more, it's high in vitamin C, affordable, and widely available year-round. And its flavor adapts well to whatever it's paired with, so feel free to experiment. Here are four ideas to get you started: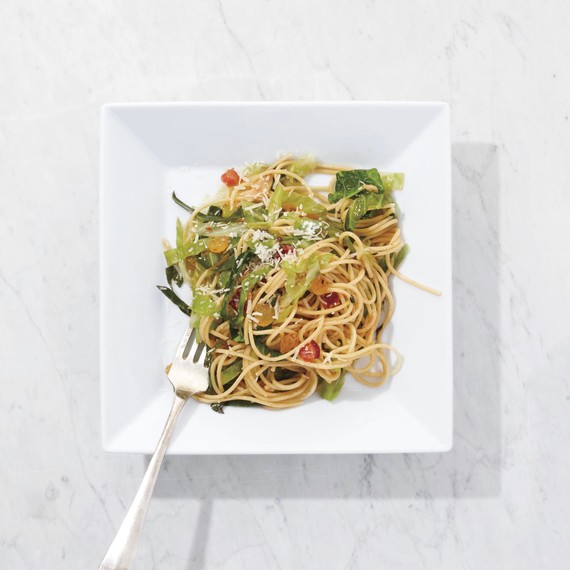 Pasta With Cabbage and Bacon
What doesn't taste good when paired with bacon and pasta? This serves 4 but can be halved or quartered (depending on how much cabbage you have): Heat 2 tablespoons extra-virgin olive oil in a skillet over medium heat. Add 4 ounces diced bacon; cook until it begins to brown. Stir in 2 large cloves sliced garlic, a pinch of red-pepper flakes, and ¼ cup golden raisins; cook, stirring occasionally, until garlic is golden brown. Then stir in 6 cups of shredded cabbage and ½ cup water; season with salt and pepper. Cover; cook until cabbage is wilted, 6 to 7 minutes. Add 8 ounces cooked spaghetti; toss. Top with freshly grated Parmesan and serve.
Get More Cabbage Recipes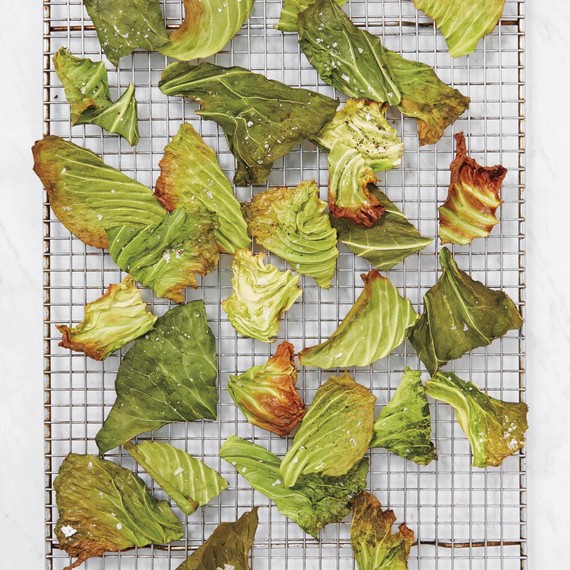 Cabbage Chips
If you love kale chips, jump on this recipe. After all, kale is sooo last year: cabbage is king in 2016. Plus these chips are so very easy to make -- and snack on! 
Get the Cabbage Chips Recipe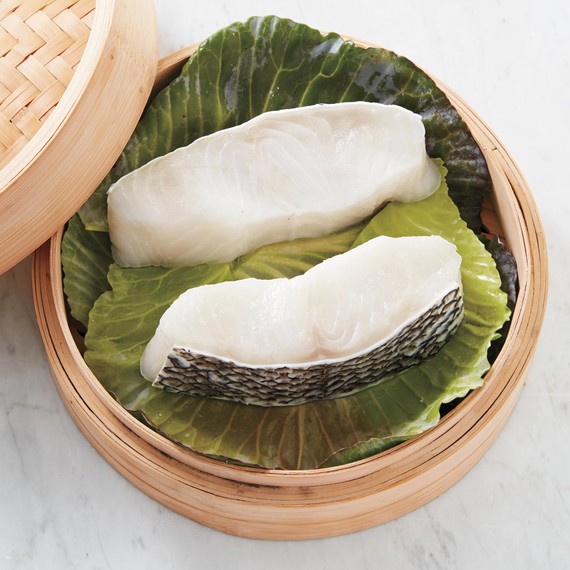 Steamed White Fish on Cabbage Leaves
For an elegant dinner and a way to use up leftover cabbage, line a steamer basket with overlapping cabbage leaves; place fish filets (such as halibut) on top. Season with salt; cover. Place the basket snugly over a pot of simmering water; steam until fish is opaque and cooked through. (This quick technique is a win-win: it imparts a subtle cabbage flavor and keeps fish from sticking to basket.)
Get Our Other Steamed Fish Recipes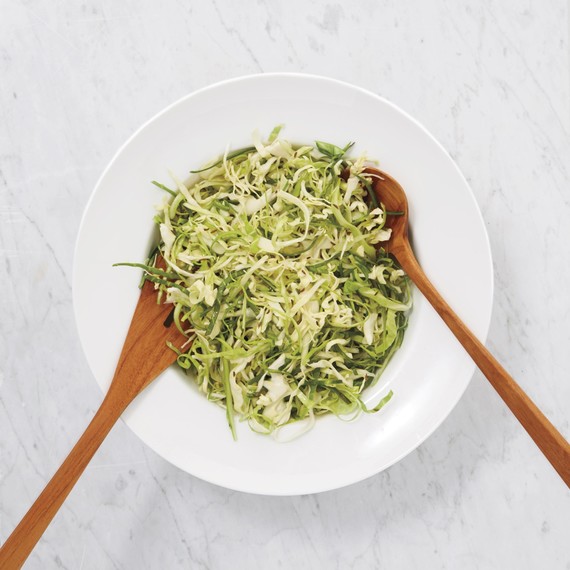 Quick Slaw
Likely the most obvious use for leftover cabbage is a slaw: Shred about half a medium head of cabbage (scale this recipe down if you have less leftover cabbage). Then toss with 2 tablespoons cider vinegar, 1 teaspoon salt, ¼ cup extra-virgin olive oil, and a pinch of celery seed. Cover and let stand 30 minutes; serve or refrigerate, covered, for up to 3 days. This crunchy side that pairs well with so many main courses and partners nicely with sandwiches and burgers.
See Our Fabulous Collection of Slaw Recipes
And finally, while we're talking cabbage please make sure you're cutting yours correctly: