Valentine's Day is like Christmas wrapped up in pink and red foil candies, conversation heart decorations and icing. Besides the expected bouquet of roses, most of us are probably thinking about the treats and desserts that come with this love holiday. While it is hard to resist, you can indulge in healthy chocolate daily. If you are looking to satisfy a sweet tooth, here are some healthy chocolates you can share with your Valentine as well as indulge in all year long!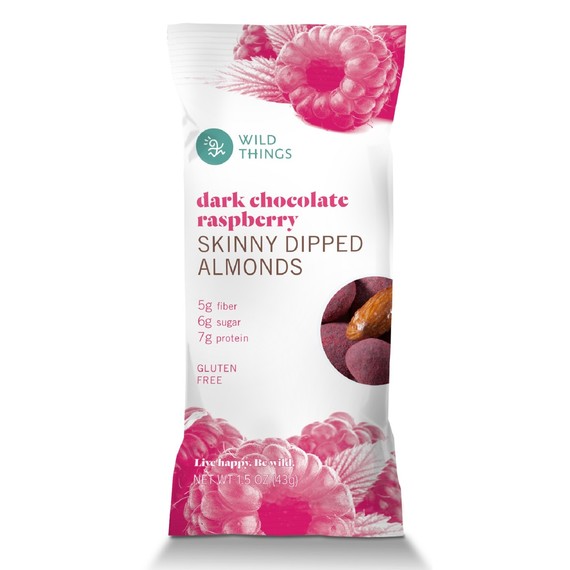 Almonds and chocolate are a marriage made in heaven. But most chocolate covered almonds are, well, dominated by the chocolate so when I came across Skinny Dipped Almonds, I knew that I found an almond that is as healthy as it is indulgent. With rock star nutritionals in each serving—5 g fiber, 6 g sugar, 7 g plant-based protein, this is a healthy chocolate that is good for your heart and your tastebuds.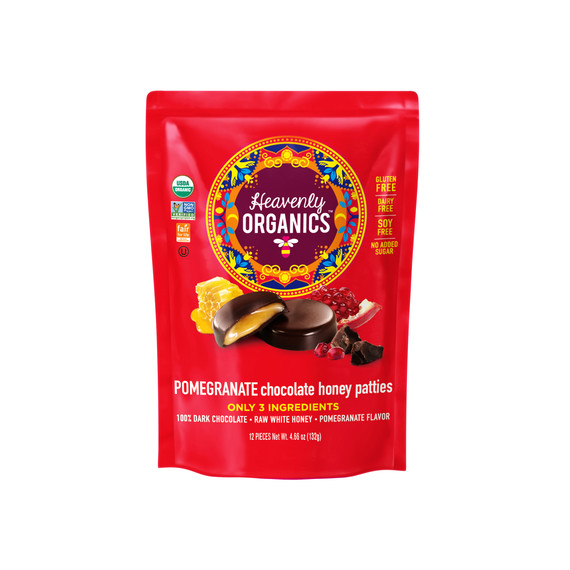 If you are looking for a sweet-treat this Valentine's Day, then check out the Chocolate Honey Patties from Heavenly Organics. Each delicious Pattie has a dark chocolate shell made from 100% cocoa that is then filled with 100% organic raw white honey. These healthy chocolate , bite-sized treats have four ingredients or less and are under 60 calories per Pattie. They come in delicious flavors like Mint, Double Dark Chocolate and Pomegranate. They just so happen to be gluten, dairy and soy free... so spread the love in more ways than one this Valentine's Day!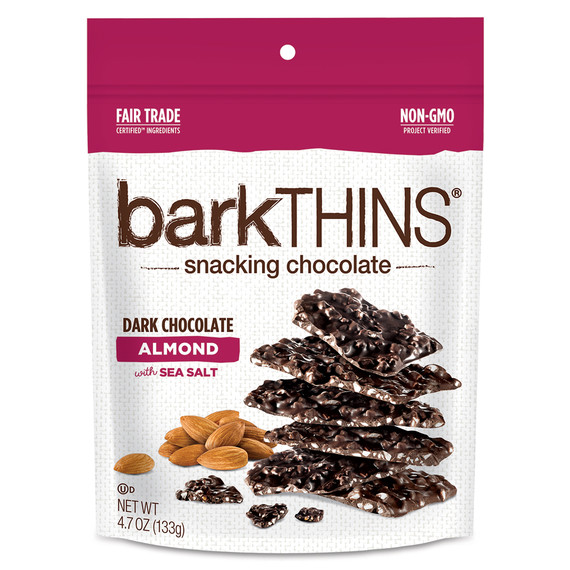 This Valentine's Day, think outside the box—of chocolates! barkTHINS snacking chocolates are the perfect pair of anti-oxidant rich dark chocolate plus heart happy inclusions like almonds, seeds and whole fruit. Perfect for sharing with your sweetie pie or enjoying after dinner, you can't go wrong with the Dark Chocolate Almond, Coconut, Blueberry Quinoa or Pumpkin Seed flavors. #perfectpair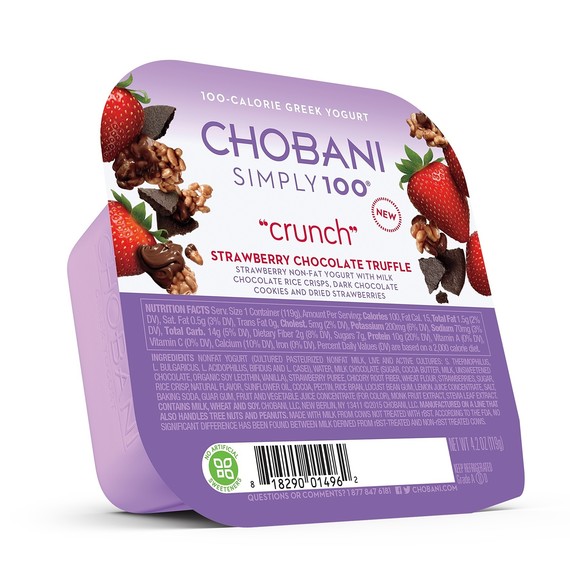 The words "Strawberry Chocolate Truffle" may evoke images of bubble baths and champagne. Well, stop daydreaming and dig into this indulgent delight made with only natural, non-GMO ingredients. The Chobani Simply 100® Crunch Strawberry Chocolate Truffle offers a guilt-free way to enjoy a delicious, crunchy treat for just 100 calories. I believe that texture is key when we eat, so the combination of dried strawberries and chocolate cookies make this Greek yogurt snack all the more satisfying. The bonus? Ten grams of protein!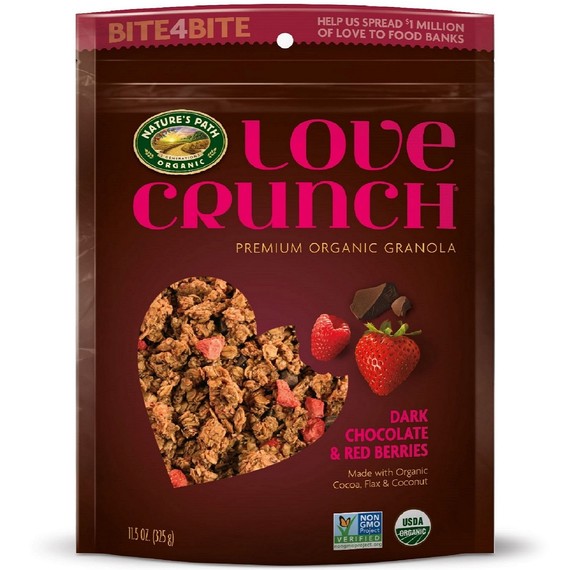 When you think of Valentine's Day, dark chocolate covered strawberries come to mind. When you think whole grains you think fiber and heart healthy. When combined, they are the perfect duo that you will find in the Love Crunch® Dark Chocolate & Red Berries Cereal. The sweetness of strawberries and the tartness of raspberries with the decadence of coconut and dark chocolate chunks creates a delicious romance! Enjoy sprinkled on Greek Yogurt or as a snack mid-afternoon.