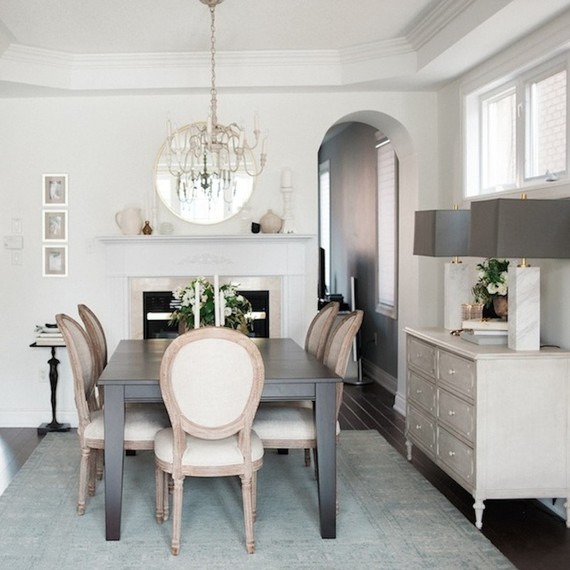 Writing my own design blog is one of the best decisions I've ever made. Not only has it provided me with countless opportunities I could not even imagine (hello Martha Stewart Living contributor!), but it has also allowed me to collaborate with some of the most talented, like-minded individuals. Case in point: meeting superstar wedding and lifestyle photographer Heidi Lau just over two years ago. She photographed my home tour, and needless to say, we instantly became friends.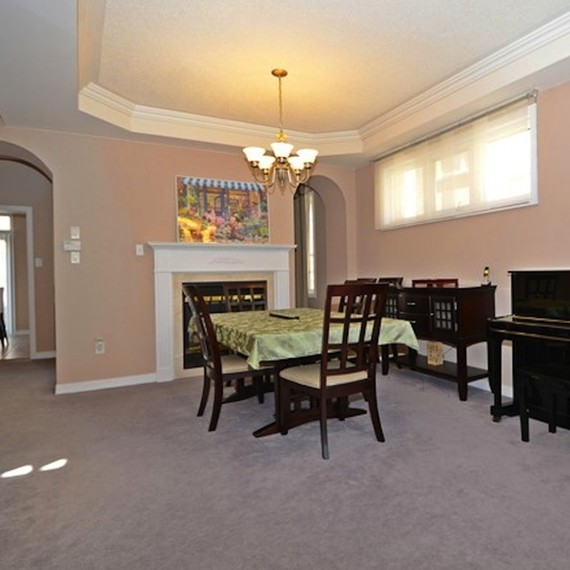 Not long after I announced that I was starting my own interior design business, Heidi and her sweet husband purchased a home just outside the city. As it stood, their new home was in dire need of design help.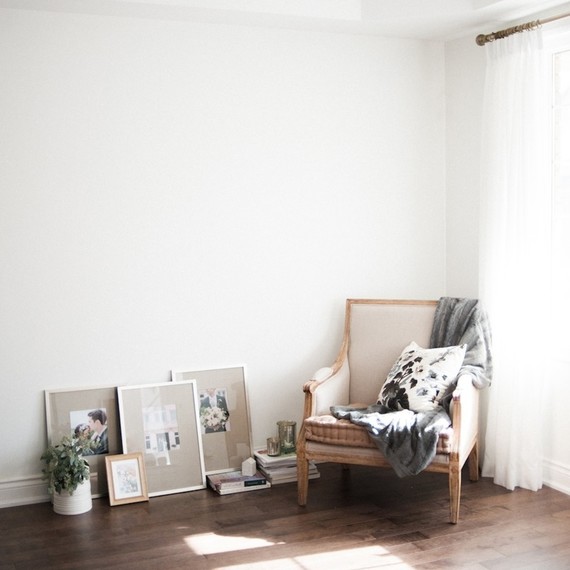 Luckily, both Heidi and her husband have discerning eyes. They were able to see through the pastel mess to the huge windows and the flood of incredible southern-facing light (a photographer's dream!).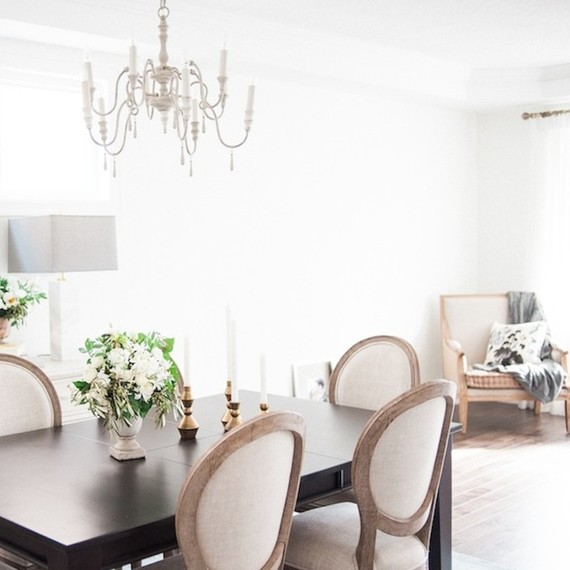 They took the plunge but knew they'd need a hand in executing their vision. Not only did their living/dining area need to be a beautiful, usable space for family and friends, but it had to pull double duty as a photography studio as well. The couple enlisted my help, and the rest is history.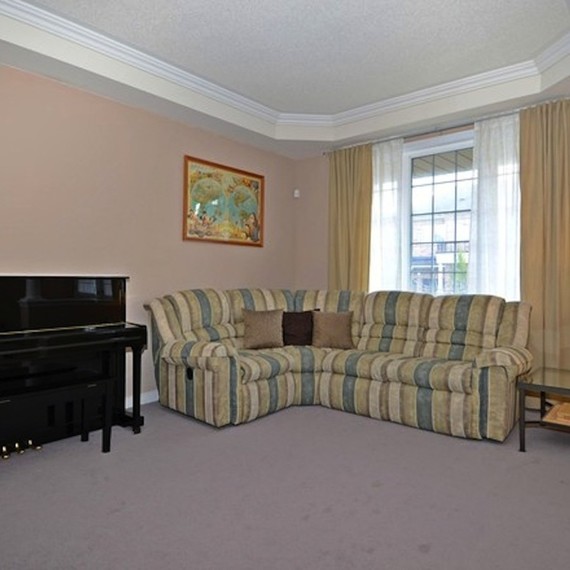 The coffered ceiling adds interest to the room, and I knew that a few small changes would go a really long way when it came to redefining this dated space.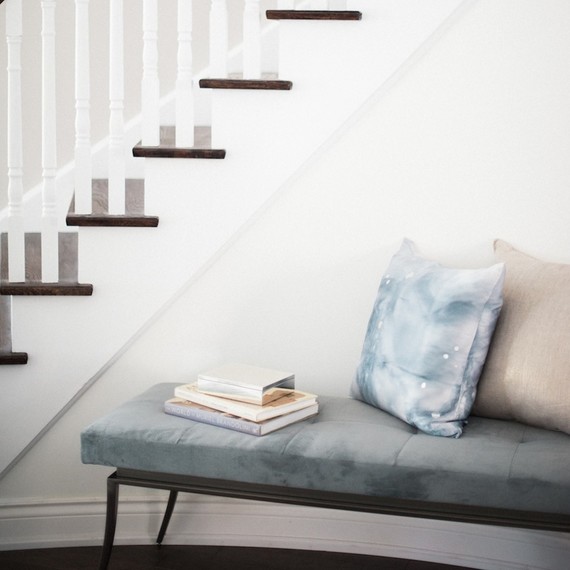 Heidi and I worked together over the course of a few months to come up with the perfect design to accomodate her work life and family life. A lick of bright white paint on the walls and some luxurious walnut-coloured hardwood floors helped create a space that was simple and clean enough for photo shoots. Adding a few quality furniture pieces gave it enough character to feel inviting to guests. A dual purpose room was born!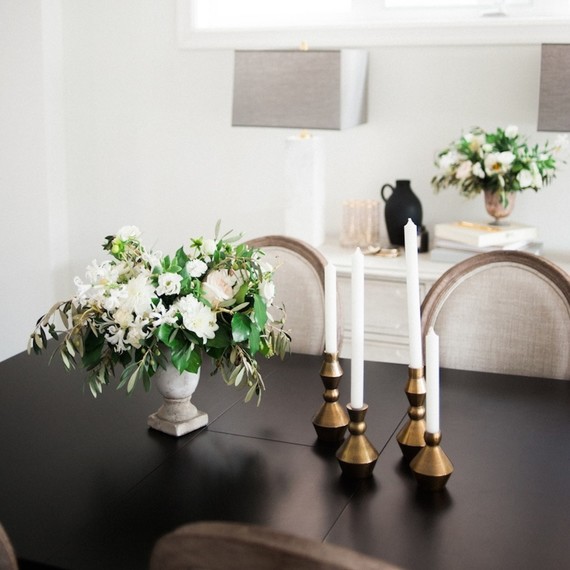 Touches of brushed gold paired perfectly with the almost-rustic furniture finishes.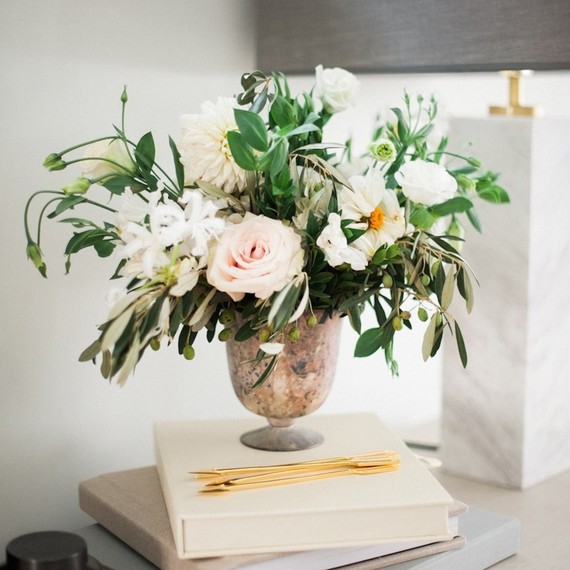 At this house, incredible floral arrangements are always at the ready -- a bonus to being a wedding photographer, let's be honest!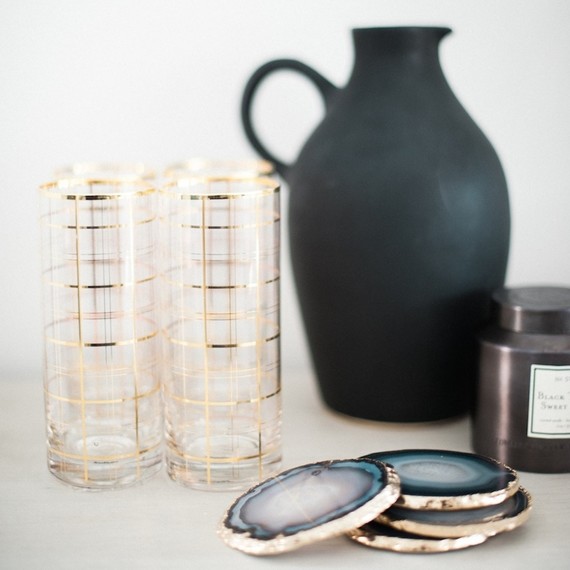 Gilded details, like these incredible agate coasters, added just the right amount of glamour to the room.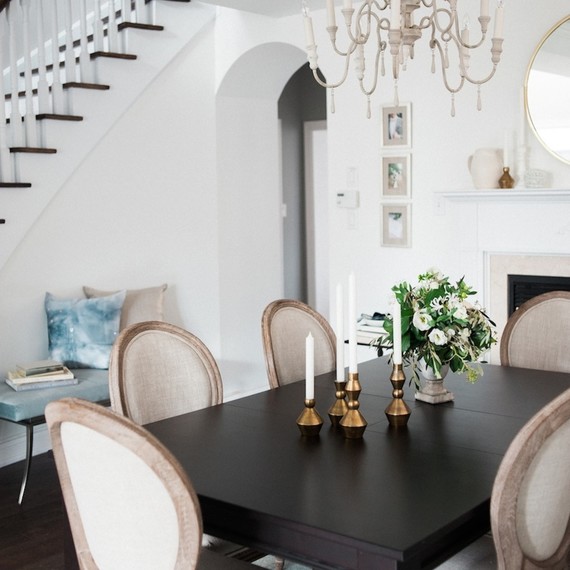 Accented with photos from Heidi herself -- and gorgeous flowers provided by the talented Blush & Bloom -- the room feels timelessly elegant. For more images, information, and links to all of the sources, head on over to my blog, Lark & Linen.