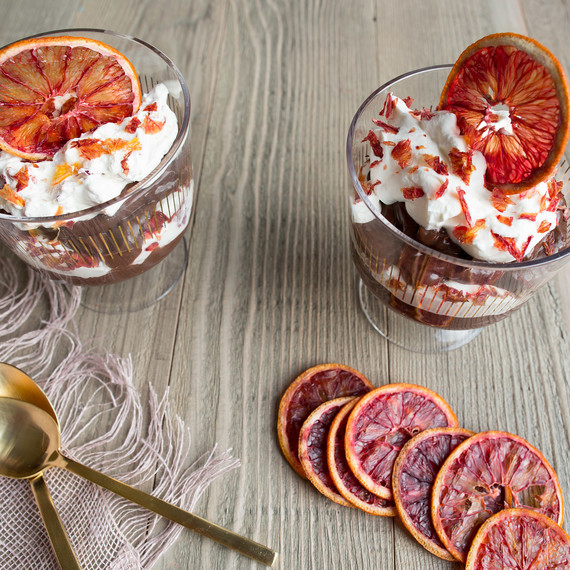 Decadent Chocolate Blood-Orange Pudding
Chocolate is a key ingredient in making any Valentine swoon, and the smooth texture of this pudding is sure to bring back sweet childhood memories. But this is not your basic pudding!
Start by making your chocolate pudding. Once the pudding is ready, add in fresh blood-orange juice, just enough to introduce that citrusy flavor without diluting the pudding. Next, create a mixture of whipped cream with dried blood-orange bits. Put the blood-orange chocolate pudding in a bowl, add whipped cream, and top with a beautiful dried blood-orange slice.
Now dig in to your Valentine's Day treats and turn up the romance!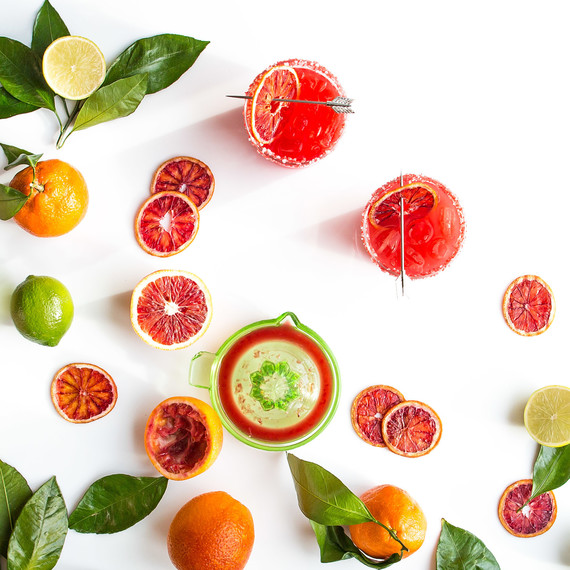 Zesty Blood-Orange Margarita
Margaritas aren't just for summer. Upgrade this classic libation with winter's most stunning fruit, and then toast to a memorable evening with your loved one. First make your margarita with all the traditional ingredients, then jazz it up by mixing in fresh-squeezed blood-orange juice. Before pouring it into your glass, moisten the rim with a lime wedge, and then dip it into a blend of course salt and red sugar crystals for that romantic touch. Garnish this beautiful beverage with a dried blood-orange slice for the ultimate wow factor.