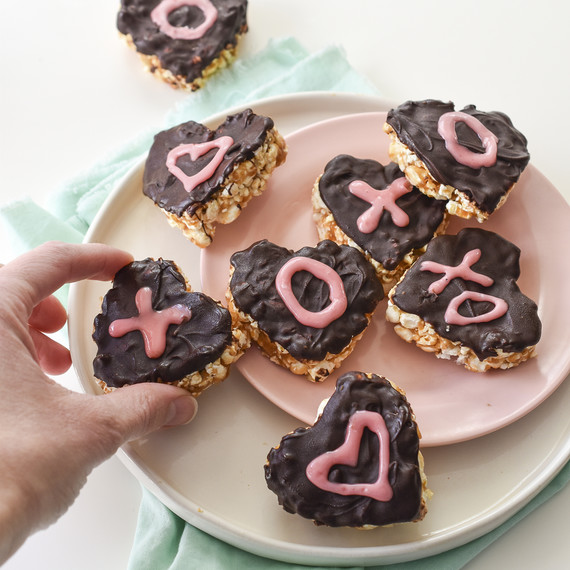 Valentine's Day candy is everywhere this time of year. Why settle for the store-bought stuff when you can easily make your own treats with just a few all-natural ingredients? For example, in lieu of serving rice cereal treats stuffed with marshmallows, try these Dark Chocolate Peanut Butter Popcorn Hearts, where all-natural popcorn is the star ingredient. Peanut butter and honey come together as the glue. And your options for decorating are endless: dip them in dark chocolate, coat them in sprinkles, write X's and O's in frosting, or just keep them plain. That's it. Three simple, everyday ingredients become your canvas for an edible Valentine's Day craft the children will love.
Ingredients:
1/3 cup smooth peanut butter (preferably all-natural with only peanuts in the ingredients)
1/2 cup honey
1 teaspoon vanilla extract
3 cups of air-popped, fluffy popcorn
Melted dark chocolate
Sprinkles or pink frosting (optional)
How to Make the Chocolate Peanut Butter Popcorn Hearts:
1. In a small sauce pan, combine the peanut butter with the honey over medium heat. Bring to a boil, then reduce the heat and simmer for one minute -- stirring continuously with a wooden spoon. Be careful not to burn the mixture. Remove from heat and stir in vanilla extract until well combined.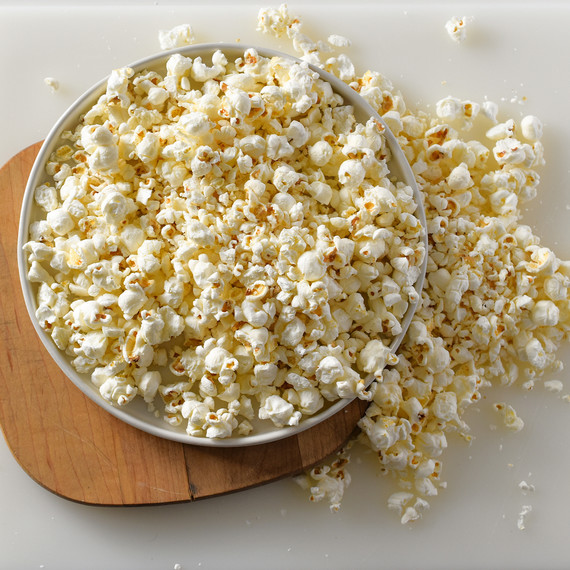 2. Roughly chop up the popcorn. I use Fresh Kids Clean & Simple Popcorn, which is already air-popped and lightly tossed with expeller-pressed sunflower oil and sea salt. The popcorn's natural flavor is a perfect complement to any sweet ingredient. Place the chopped popcorn into a large bowl.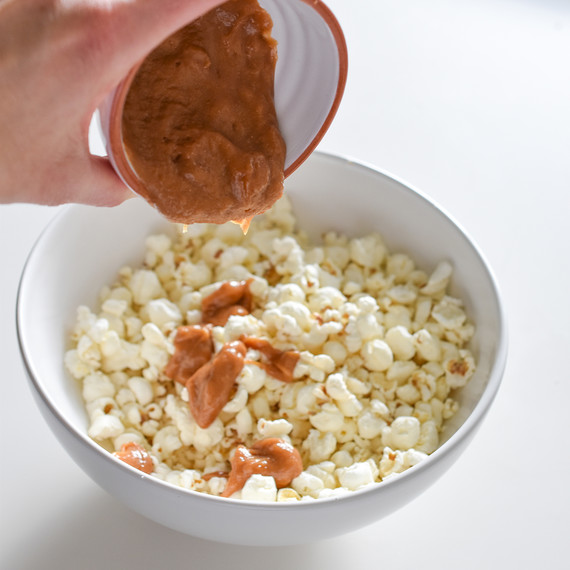 3. Pour the peanut butter and honey mixture over the chopped popcorn.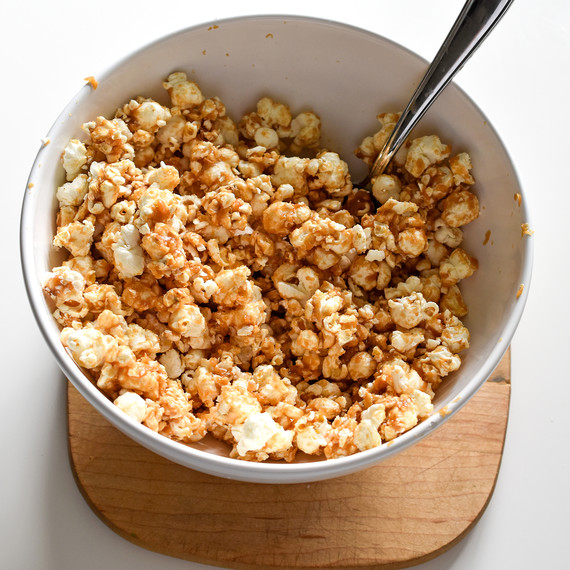 4. Stir in the peanut butter and honey mixture until the popcorn is evenly coated.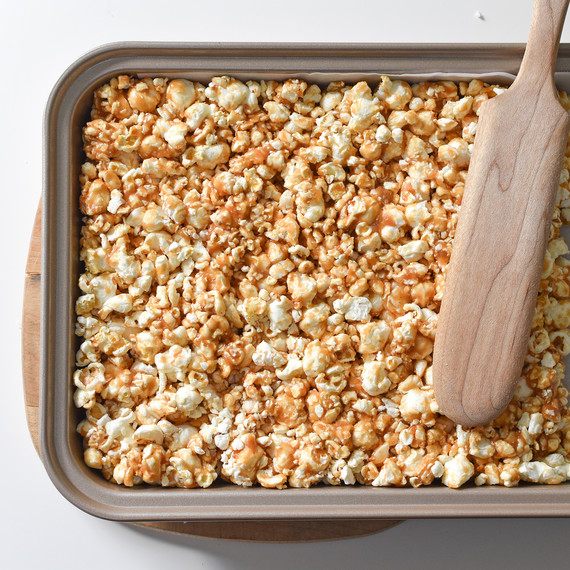 5. Pour the popcorn into a small parchment paper-lined pan. Press the mixture evenly in the pan.
6. Using a heart-shaped cookie cutter, cut out 12 hearts from the popcorn. Depending on the size of your cookie cutter, you may have more or fewer hearts. The popcorn will be on the softer side, so it will be easier to form and won't break your kid's teeth when they eat these treats. If you have any leftovers, form together with your hands and cut more hearts.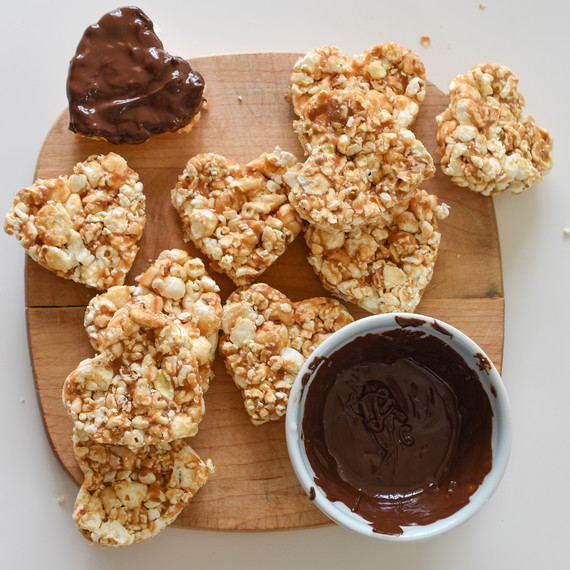 7. Gently dip the tops of each heart in a small layer of melted dark chocolate. At this point, you can decorate as you wish: use festive sprinkles, make X's and O's with pink frosting, or keep them plain.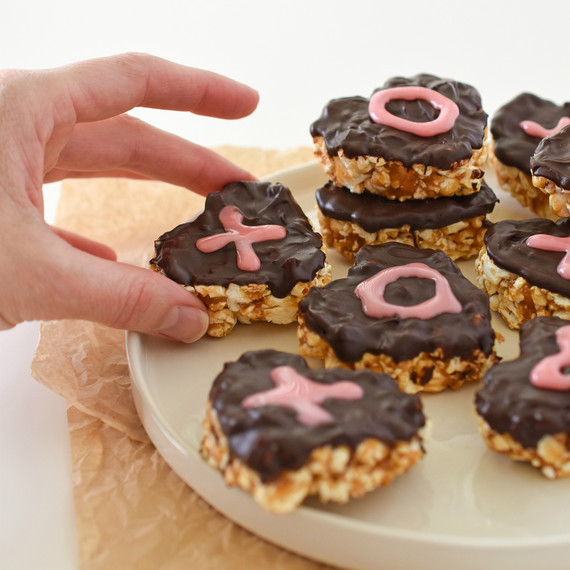 8. Place in the freezer for 10 minutes to set. Then treat yourself and your kids with these indulgent dark chocolate peanut butter popcorn hearts.