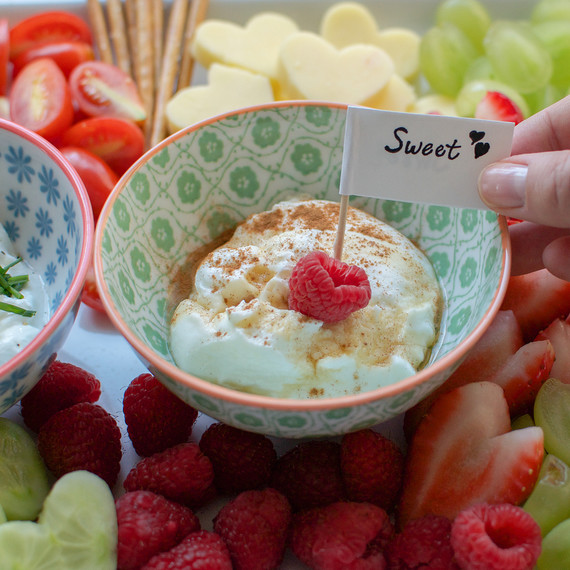 Valentine's Day is typically all about the sweets -- but when it comes to celebrating with young kids, it's nice to include healthy treats as well. In the spirit of Valentine's Day, I created a heart-themed crudite platter filled with delicious vegetables, fruits, cheeses, dips, and pretzel sticks -- perfect for little fingers and big appetites.
And since it's football season, you can score big by making this for your Super Bowl party as well. What better way to show your love for sports than with hearts and healthy crudite!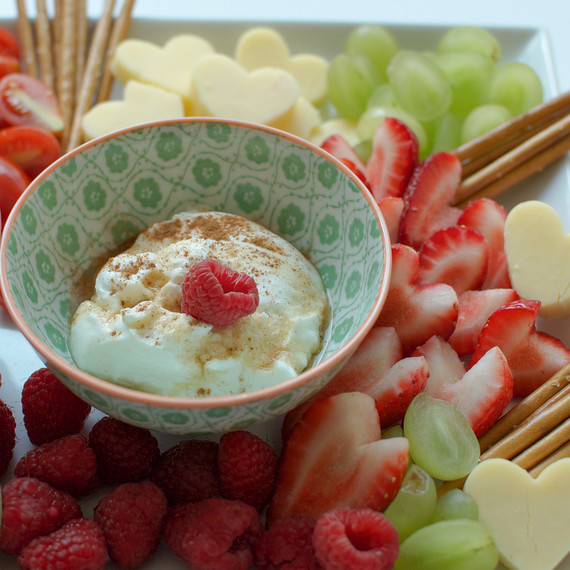 There have been many gorgeous examples of crudite shared by Martha. Her classic winter crudite inspired this simple platter of party food for kids.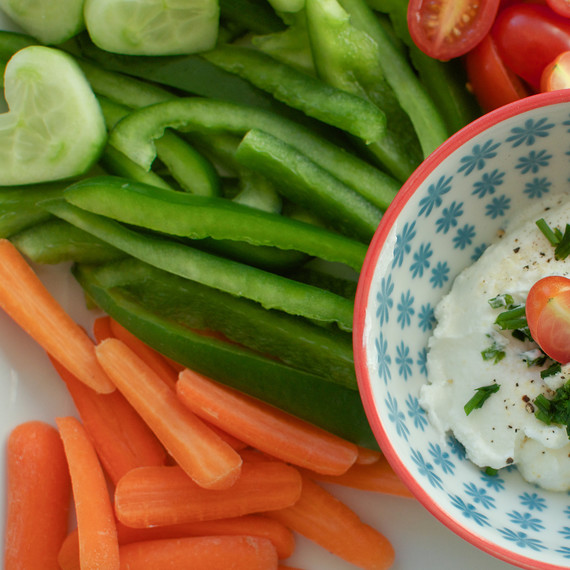 The first thing to do when creating a platter is to choose which fruits, veggies, and cheeses you wish to include. A variety of colors, shapes, and textures will help build a stunning visual for guests and entice the littlest ones to dive right in. My three-year-old daughter, who has a tendency to be a picky eater at times, absolutely loves sampling all the fresh options at her fingertips.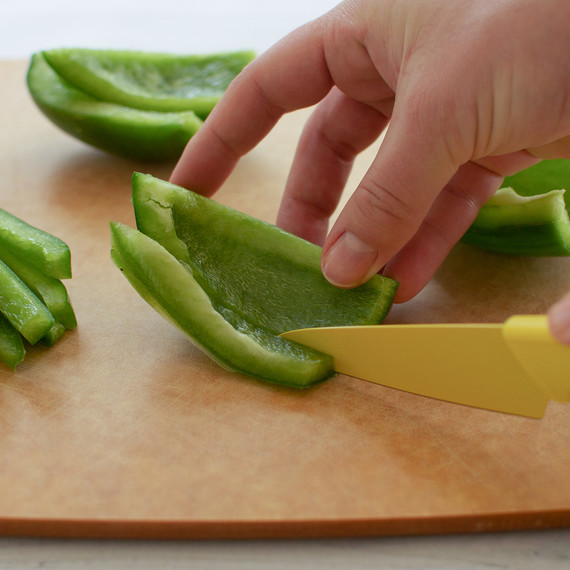 Keep in mind that it will require extra chopping to ensure the items are a safe size to grab and eat directly from the plate.
To create heart shapes, I use a small cookie cutter for the cucumbers and cheese (sharp cheddar).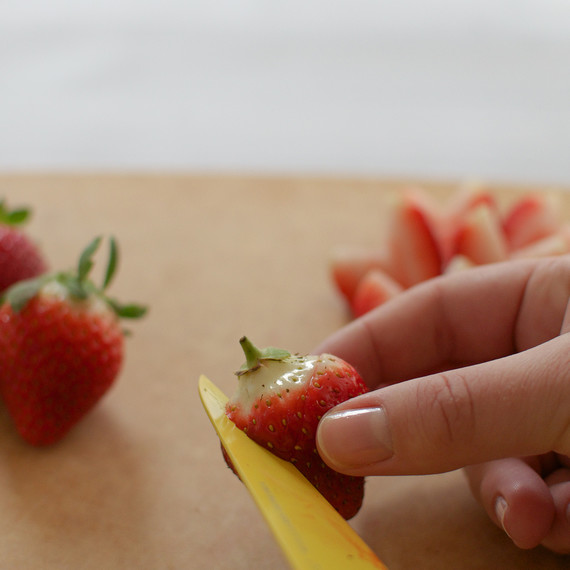 To turn strawberries into hearts, use a sharp paring knife to simply cut out a small "V" shape, slicing the top of the strawberry on an angle from front to back and discard. Next, slice the strawberry lengthwise, revealing two heart-shaped halves!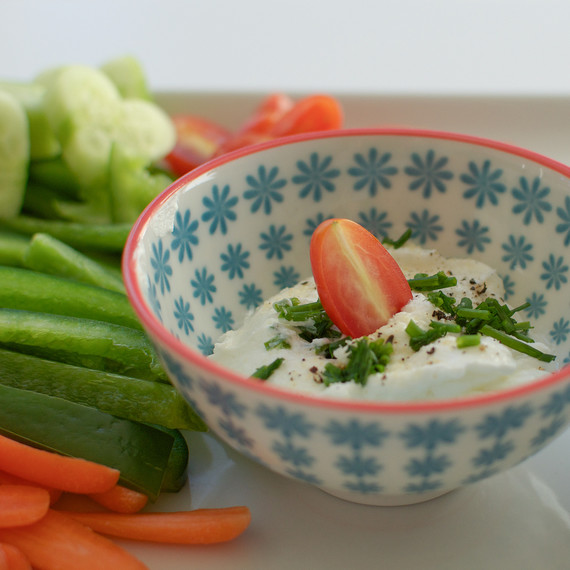 The savory and sweet dips are packed with protein and incredibly simple to whip up. The savory dip consists of plain Greek yogurt, chives, and a combination of salt, pepper, and garlic powder.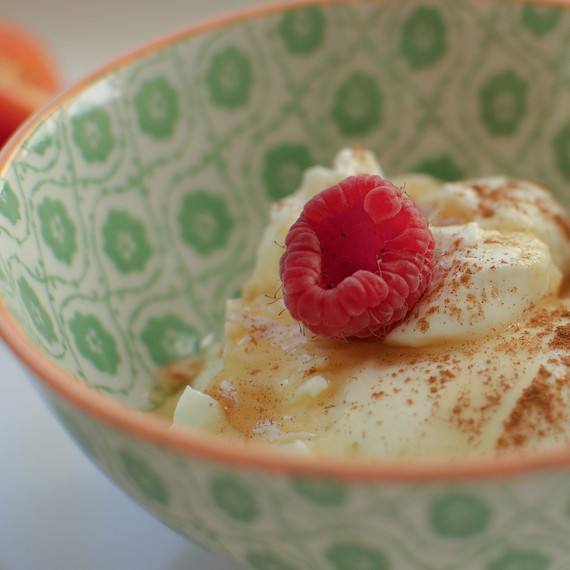 The sweet dip is plain Greek Yogurt mixed with raw honey and cinnamon. If you want to be a bit more adventurous, there are so many wonderful recipes to explore. And if you want to be super healthy, just try swapping out Greek yogurt as the base for these dips.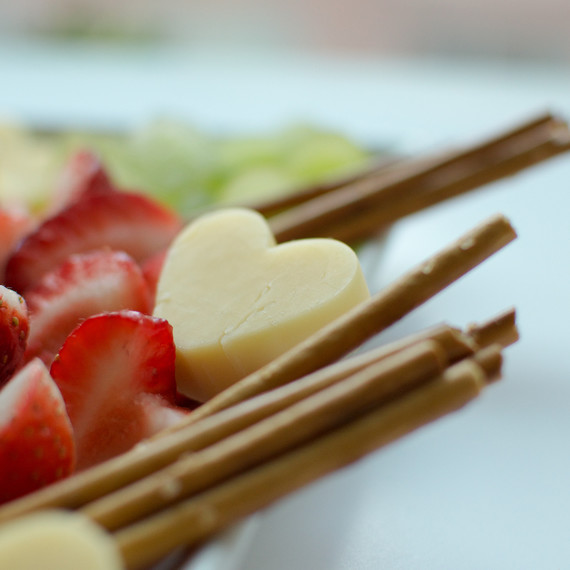 The yogurt dips are a perfect complement to strawberries, grapes, raspberries, and pretzels. I always look for healthier snack options with cleaner ingredients and lower sodium. These Pretzel Stix are non-GMO and whole-grain, which is a perfect way to be sure my daughter is snacking healthy! Kissed with honey, the pretzels pair nicely with sweet or savory.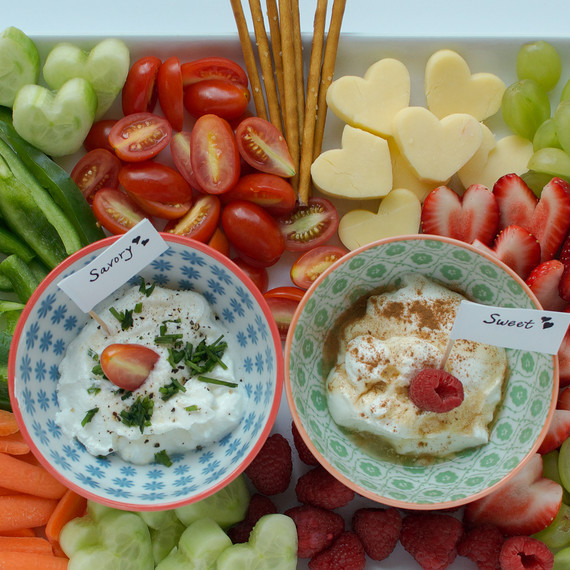 When arranging the platter I chose to pair the produce with complimentary colors around the dips. The various heart-shaped pieces were scattered throughout to provide focal points on the platter and really showcase the Valentine's Day theme. A vibrant crudité is the perfect way to serve up a nutritious treat without losing any of the holiday fun.
I promise the kids -- little and big -- will never miss the sugary sweets!