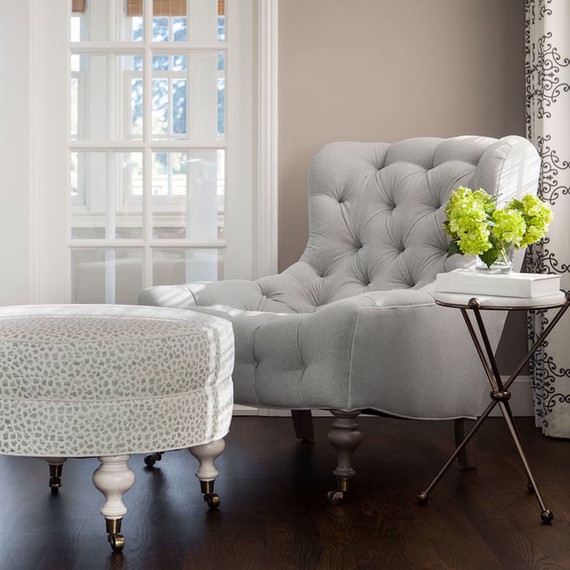 When it comes to buying eco-friendly home textiles, think about taking a holistic approach. For instance, buying a T-shirt made from 100% organic cotton may sound like you're doing the right thing for you and your family. But cotton, even organic cotton, is a crop that requires a lot of water compared to other crops (such as hemp or flax). And if the dye used to color that T-shirt isn't low-impact, then chances are a huge amount of water was used in the manufacturing process. Additionally, a toxic dye that gets dumped into the local water system could harm the employees working in the factory.
Being mindful of the entire process -- harvesting, manufacturing, production, shipping -- and the effect it has on our bodies and our homes, is our responsibility as educated consumers. The trouble is, fully assessing and vetting your bath towels, bedsheets, and drapery isn't always a quick or easy. Just like shopping for "healthy" foods in the grocery store, the amount of information to consider can be overwhelming.
Fortunately for us, there are several organizations that help vet and certify textile and home-goods manufacturers for consumers. These certification companies are not only helping to create an audience of more informed buyers, they are giving companies a competitive edge in the marketplace.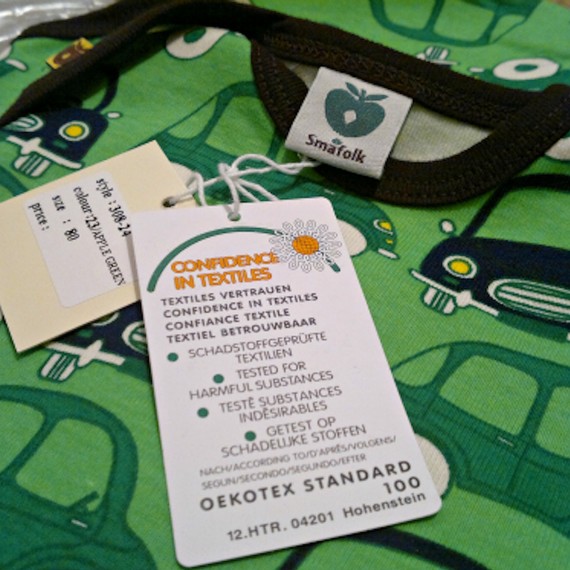 At the recent global textile show called Heimtextil, in Frankfurt, Germany, thousands of suppliers, manufacturers, designers, and retailers came together to show off what's new in the world of textile manufacturing. This included bed and table linens, wall coverings, pillows and mattress covers, rugs, hospital linens, and any other woven or loomed products. One of the most interesting groups of exhibitors was the sustainable home-textile manufacturers, who offered innovative eco-friendly products. The textile industry is notoriously rife with pollutants; however there is hope within the numerous organizations dedicated to helping manufacturers audit their factories and make positive changes in the supply chain. Some of these organizations may be familiar to you -- if not, ask your retailer if their textiles have any of these certifications.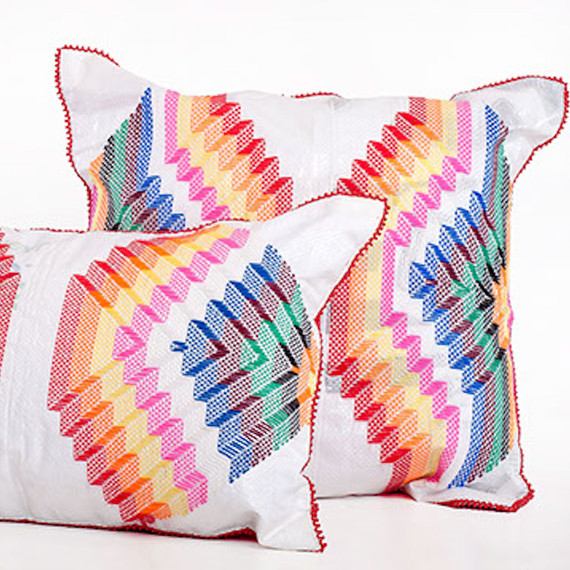 Presumably these additional certifications add to the cost of operating a business. So what's in it for manufacturers? Aside from trying to be ethically responsible, companies are beginning to realize that there are significant environmental cleanup costs and human costs. Consumers are making choices with their wallets, and operating a sustainable business is a way to stand apart from the competition. Peter Robinson, CEO of Mountain Equipment Co-op, states, "Ethics is the new competitive environment."
There were many products featured at Heimtextil that were not only beautiful, non-toxic, and sustainable, but inspiring and exciting. Here are just a few highlights:
Image courtesy of Africa!Ignite