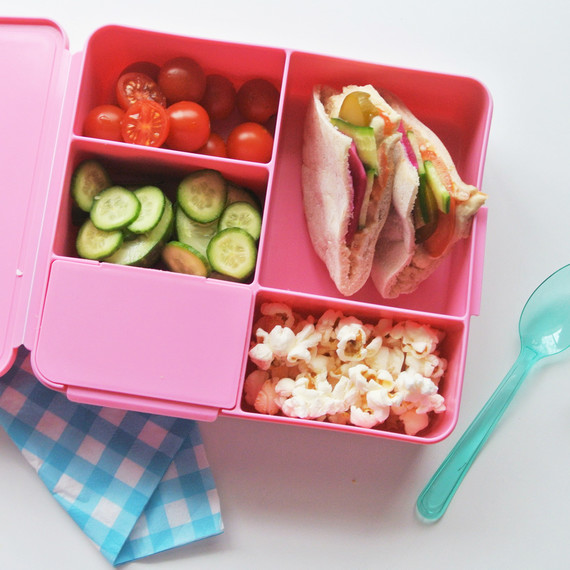 Growing up, hummus was a staple in our home. My mom would spread it on pita bread, drizzle it with olive oil, and cut it in two perfect wedges. This made the perfect school lunch -- it was my peanut butter and jelly.
Hummus was always homemade for me. It's only a few ingredients -- ones that are easily found in Middle Eastern kitchens. My aunt Aida was the family hummus-connoisseur. As a child, I loved rolled-up pitas with hummus and fresh slices of tomatoes, pickles, and cucumbers. After my aunt would make the hummus, my grandma (known as Tita), would assemble the sandwiches. She would wrap the pita rolls tightly and pass them to all of her grandchildren as we played in her beautiful garden after school.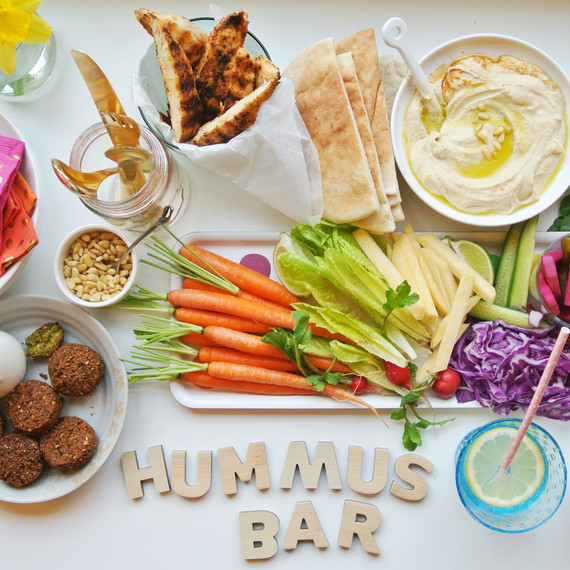 Hummus is so smooth and creamy, with a mild taste that appeals even to picky eaters. Kids are often drawn to food experiences that are set up like an ice cream bar, salad bar, or even a taco bar. This "tasting" experience encourages kids to try new cuisines. Make sure you include bowls of vegetables, proteins, salads, pickles and of course, delicious hummus.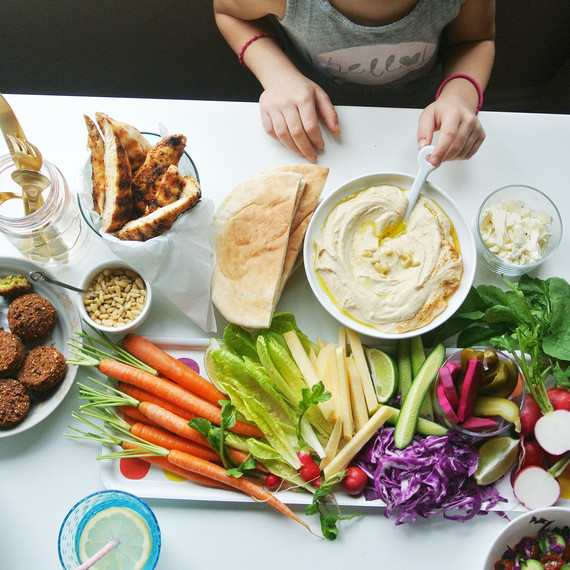 A hummus bar with various toppings and sides takes simple ingredients to a whole new level. I love to involve my kids in selecting the ingredients, chopping the vegetables, mixing the salads, and assembling the bar. It will engage your kids in a cultural food experience and create beautiful memories.
Food plays an important role in forming traditions and social interactions for kids. It's not so much what we eat but how we eat it that really matters in shaping our memory. This concept of a hummus bar is all about sharing, passing the bowls, dipping, scooping, and mixing ingredients. It will inspire kids to taste new foods and explore new cultures.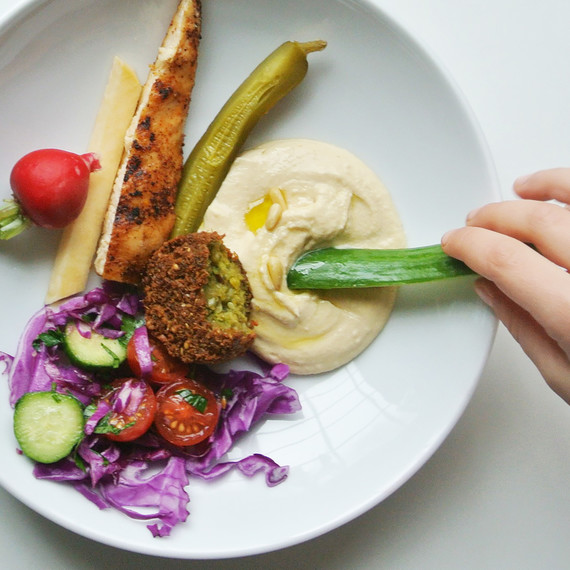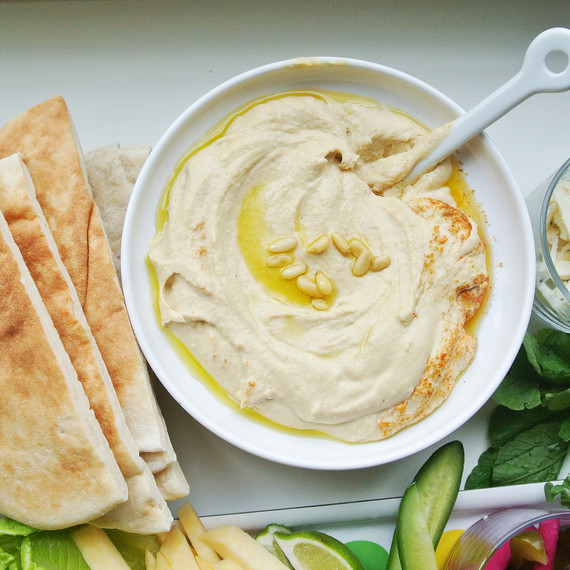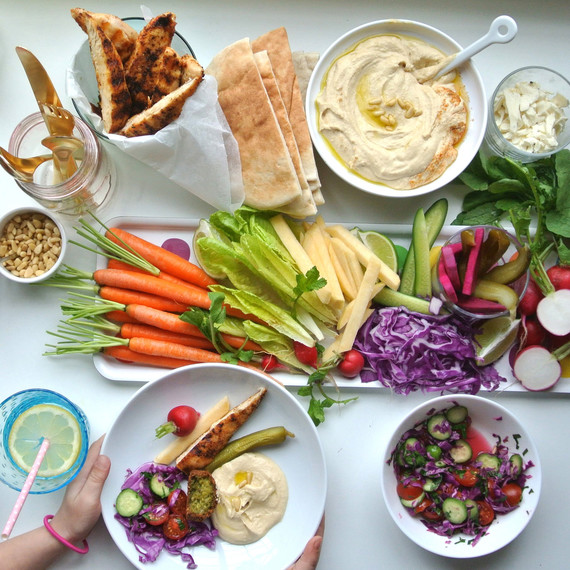 Next, assemble toppings that would appeal to your kids' tastes. A simple platter can consist of cucumber, tomatoes, lettuce, fresh-cut vegetables, an assortment of pickles, grilled chicken, marinated chickpeas, falafel patties, and feta cheese. The options are endless. Be inspired, and get creative!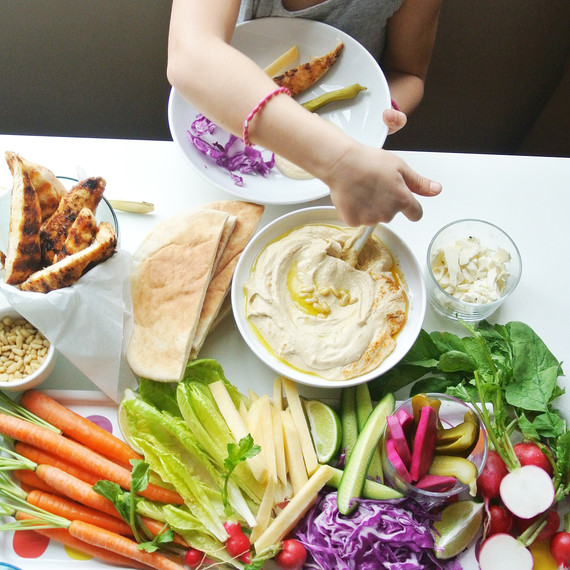 Finally, grab a stack of small bowls and fill them with toppings. Then, call your family to the table for a fabulous party!
Photography and styling are done by Mai Kakish of Almond & Fig