This design element is present in just about every room of your home -- so why don't they get more love? We're talking about wall mirrors, of course!
A sorely under-appreciated interior accent, mirrors reflect light and present the illusion of a larger space. When selecting the right mirror for your room, don't be afraid to think outside the box -- ditching safe, traditional round or rectangular styles in favor of something more eye-catching and edgy.
Don't know where to start? Keep reading for Dot & Bo-approved tips to selecting unusual and uniquely shaped mirrors that will instantly become a major focal point in any room.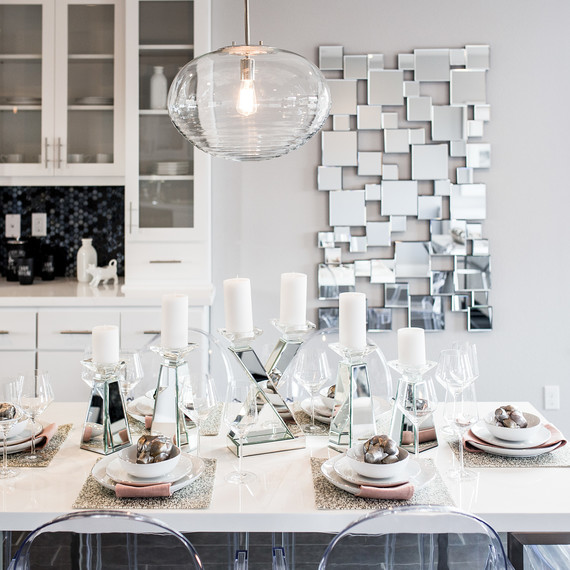 Make the mirror your artistic centerpiece.
Whether you choose a large faceted mirror or group several mirrors together, your results should be easy on the eye. Keep in mind that these mirrors are going to attract the attention of anyone who walks into the room, which means that they should be stylish, playful, and a little bit funky without making the space feel cluttered. Consider river stone mirrors or unusual decorative wall mirrors when choosing your centerpiece.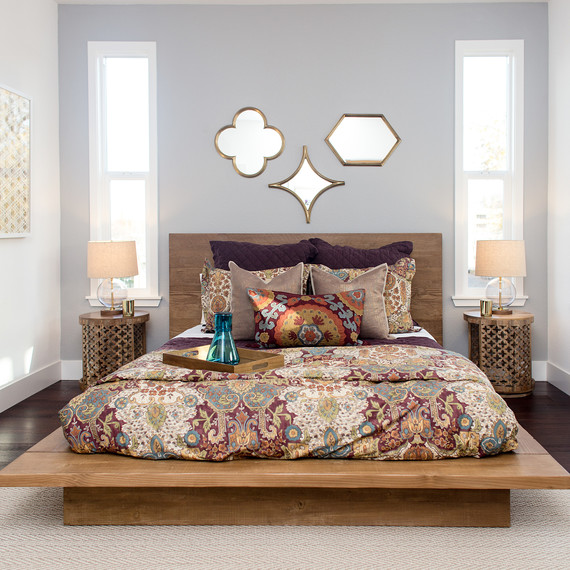 Step up your headboard game with decorative wall mirrors.
The space above your bed can be a tricky spot to fill. Decorative wall mirrors often look fantastic in this space, particularly when they are shaped in unique ways that add a dash of drama to the space. Choose one large, styled piece -- like a sunburst mirror -- or combine smaller, non-traditional shapes for a more playful look. I absolutely love how this trio of mirrors helps give this bedroom a bohemian vibe!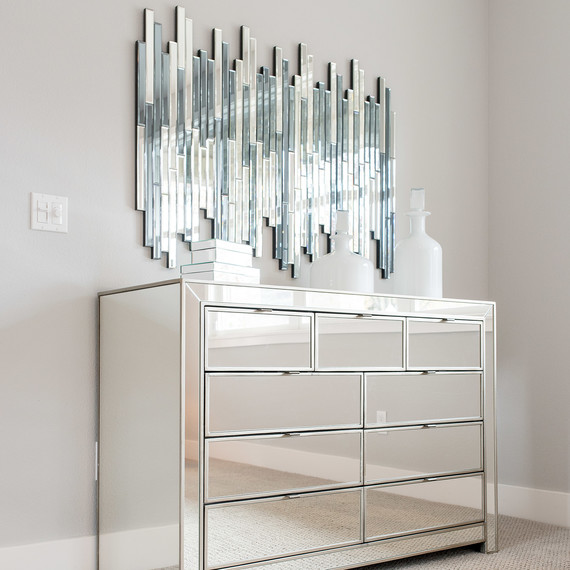 Add a splash of flash to your space.
Hang a non-traditional wall mirror above a plain dresser or console that could use some pizzazz. Or go super bold by pairing a mirrored or reflective dresser with a statement mirror. The mirror will make the space feel a bit more exciting without making the room feel cluttered. Just make sure to use a neutral color palette on the walls to maintain a clean and refined design aesthetic.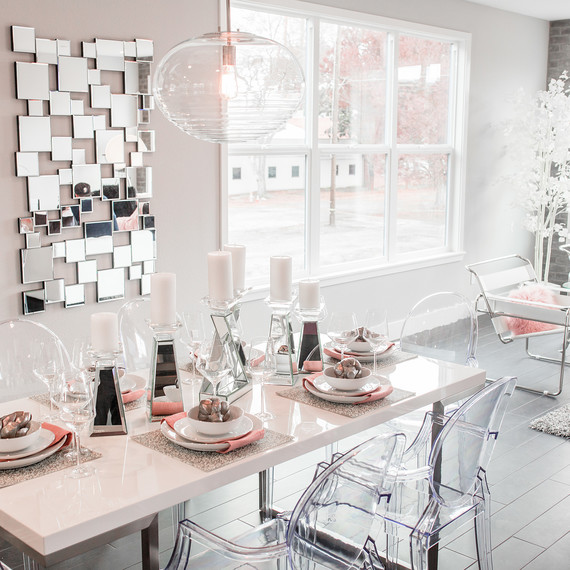 Create a second window with your mirror.
Hanging a decorative wall mirror in a dark room can really help to brighten up a space. Play around with the mirror and your existing window. Where does the mirror seem to reflect the most light? Hanging it across the room from a window is a foolproof way to flood your space with extra light. As an added bonus, you can even get a mirror that looks like a window.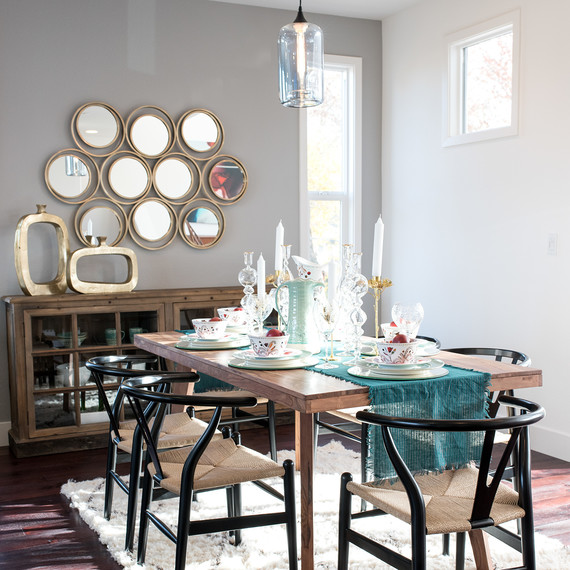 Spice up your dining room with a bit of exotic charm.
To add a dash of intrigue and excitement to your dining area, hang fragmented mirrors on the wall in lieu of a gallery wall. Light some candles and watch as the mirrors reflect the dancing light, making your space feel especially intimate.
Do you have any tips for hanging non-traditional wall mirrors? Tell me in the comments below!